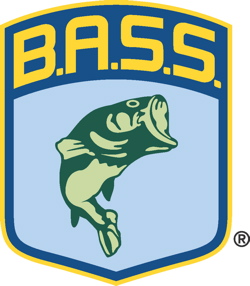 JUNCTION CITY, Kan. – Bryan Schmidt of Olney, Texas, won the 2008 BASS Federation Nation Championship Saturday with a two-day total of 9 pounds, 12 ounces, to outlast a field of 55 amateur anglers and earning a coveted berth in the 2009 Bassmaster Classic, Feb. 20-22 on the Red River out of Shreveport-Bossier City, La.
"It's a dream come true for me," Schmidt said. "When I joined the Federation it was something I enjoyed doing, but I never thought something like this would happen especially being from Texas. I was happy just to compete at three Divisionals. I am just grateful to compete at my first Nationals. I got it done."
Not only did Schmidt earn a position at the Classic through the Central Division, he won a Skeeter/Yamaha boat package valued at more than $64,000 and an invitation to the 2009 Bassmaster Elite Series. Schmidt was one of six anglers to be awarded a Classic berth.
The overall tournament conditions were less than ideal as the Championship was shortened to a two-day event because of unsafe weather conditions on Wednesday and Friday. Friday tournament officials postponed the tournament to conclude Saturday. Also, Tuesday's official practice was also cancelled. The majority of the anglers commented that this was the hardest tournament to fish in their careers.
Schmidt, a planner for Air Tractor Inc., totaled 9 pounds, 12 ounces, after bringing two bass to the scales Saturday weighing 7 pounds, 14 ounces, to catapult him to the title over Parker, who finished with 6 pounds, 10 ounces.
Schmidt relied upon a white or chartreuse Lucky Craft Titanium Terminator spinnerbait, even after the water temperature dropped 5 degrees since Thursday.
"I noticed the water temperature dropped so I was fishing slow," Schmidt said. "I did not have a bite and thought I should change it up around 11 this morning, so I went back to the spinnerbait."
Parker, who dressed as 1983 Bassmaster Classic Champion Larry Nixon at the age of six, claimed the Eastern Division title with a 2-pound, 9-ounce bass Saturday. This will be Parker's first Classic appearance.
"I was just elated that I caught a fish today at 1:15," Parker said. "I've been close to the Classic before. In 2006 on the Harris Chain I lost a fish the second day that cost me the Classic, and you just can't lose fish in these tournaments is what it comes down to. This is something I have been dreaming about since I was 6."
The other four division winners and Classic qualifiers were Ken Baumgardner of Monongahela, Penn., with 6 pounds, 2 ounces (Mid-Atlantic); Terry Fitzpatrick of Waukon, Iowa, with 5 pounds, 13 ounces (Northern); Waine Pittman of Villa Rica, Ga., with 1 pound, 15 ounces (Southern); and Jay Evans of Corvallis, Mont., with 6 pounds, 9 ounces (Western).
Hometown favorite Matt King of Olathe, who lead after day one with 5-4, was unable to bring any fish to the scales Saturday as Schmidt edged him out for the Classic berth in the Central Division.
Also, the 2008 Junior Bassmaster World Championship and Bassmaster CastingKids National Championships concluded earlier Saturday, in Junction City.
Results and photo galleries are available at Bassmaster.com. For more information on which states line up with each division, visit bassmaster.com.
Sponsors of the Federation Nation include Toyota Tundra, Purolator, Skeeter, Yamaha, Triton Boats, Mercury Marine, Berkley, MotorGuide, Lowrance Electronics, Advance Auto Parts, Evan Williams Bourbon, Longhorn and Ramada Worldwide.
Local sponsors of the Federation Nation Championship include Junction City and Geary County, Kan.
About BASS
For 40 years, BASS has served as the authority on bass fishing. With its considerable multi-media platforms and expansive tournament trail, BASS is guided by its mission to serve all fishing fans. Through its industry leading publications Bassmaster Magazine, BASS Times and Fishing Tackle Retailer and comprehensive web properties in Bassmaster.com and ESPNOutdoors.com, the organization is committed to delivering content true to the lifestyle. Additionally, television programming on ESPN2 continues to provide relevant content from tips and techniques to in-depth tournament coverage to passionate audiences.
The organization oversees the prestigious Bassmaster tournament trail which includes the Bassmaster Elite Series, Bassmaster Opens, Women's Bassmaster Tour and the Bassmaster Classic, the ultimate celebration of competitive fishing. Through its grassroots network, the BASS Federation Nation, BASS sanctions more than 20,000 events annually.
BASS also offers an array of services to its more than 500,000 members while spearheading progressive, positive change on issues related to conservation and water access. The organization is headquartered in Celebration, Fla.