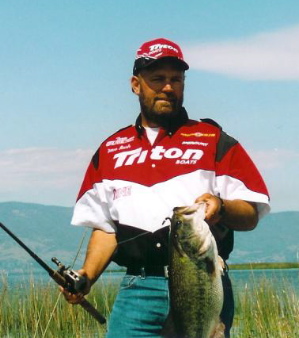 To help many of you who will be pre-fishing for the upcoming Folsom Event, the FPT will host a clinic: "Serious Dropshottin Using Your Electronics" at West Marine Products in Rocklin on Saturday, Sept 10th from 4 to 6:30pm featuring none other than Dave Rush, 4 time Angler of the Year, and past Folsom Lake Pro/Am & team champion. Dave will share with us the dropshotting techniques he has used to win on Folsom Lake and will help you understand the techniques available to locate dropshot fish using your electronics! They simply don't come any better than Dave Rush on Folsom so you really don't want to miss this clinic!
We will also hold a free drawing for a Hummingbird Matrix 37/GPS fishfinder (value $300), and a Lamiglas dropshot rod at the end of the clinic. Lot's of free Pro Worm and Robo Worm dropshot baits will be given away to all in attendance, so be there to find out what you need to do to be in the winners circle come Sep 17th!
You can also pre-register for the event at this clinic, so...prefish until 3:00pm, get off the water, and come join us for an extremely informative clinic!
See you on Sept 10th!
-West Marine is on 4445 Granite Drive in Rocklin (across from Fishermen?s Warehouse (916) 632-9140