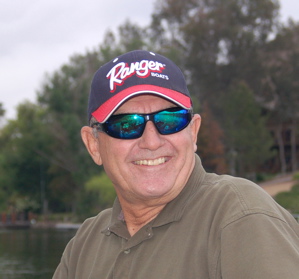 Tournament organizations holding permits for Diamond Valley Lake got a severe dose of reality this past week when it was announced the launching of private boats would be terminated on Oct. 13.
With drought conditions entrenched in the West, steady water shipments to outlying customers have reduced the lake level to the point the launch ramp is at the bottom of a crevasse and is all but unserviceable. Establishing a date of closure merely puts an end to the misery of bass boaters.
On the other hand, organizations have been sent reeling, stuck with filling their calendars with replacement venues--and the choices aren't nearly as enticing as the world class Diamond Valley fishery.
Lake Perris has been at the top of the list since it remains open, and is close in proximity. But as you're probably aware, Perris has been severely drawn down as a precaution, the dam having been deemed less than earthquake stable.
Perris has a decent fishery, albeit, recruitment numbers have tumbled since the drawdown. The greater problem for tournament hosts, however, is the amount of fishable water (read spots and shoreline areas) that is very limited, putting competitors where they hate to be: right on top of each other.
But you could say the same thing about both Skinner and Elsinore lakes, other options in the Inland Empire. Each has decent surface acreage (roughly 2000, and 3000, respectively) but key areas are well known, and very limited.
Lake Hodges, long the darling of the San Diego City Lakes, and roughly an hour south, may not qualify as Inland Empire, but since the record rain of three years ago, the construction of a wider bridge on the I-15 as well as work on a conveyance system to Olivenhain Reservoir, the bass fishing at Hodges has gone well South.
I think I saw a city lakes report where they caught all of 20 bass in a week down there, and no one is sure just when that popular reservoir will make a comeback.
So basically, the orgs can change lakes, increase travel or lower the quality of the fishing experiences. Or they can do it my way.
Just as some organizations have created sub-categories (traveling divisions) where competitors cross regional boundaries, but still get points as if they fished a fixed calendar of events, I have another idea. How about an RBG division, at least for now at Diamond Valley?
RBG—Rental Boat Guy. DVL has a fleet of aluminum bass boats with basic troll motor, sonar and livewells. All that would be required is some type of rudimentary kill-switch device on each and these basic boats would qualify as tournament ready—especially on this lake that has a speed limit, and which also could use some rental business for the concession.
Sure, I can hear the complaints. "I can't tout my boat sponsor; the sonars aren't that good; I can't fish the way I need to win."
Well, frankly, we all know your shortcomings.
But here's the way it is. Outside of the "Miracle March" of '91, I've never yet seen it snow or rain for the particular benefit of bass tournaments. The dry cycles usually last seven to as long as 10 years, and the Metropolitan Water District is unlikely to take the rest of the decade extending the launch ramp the length of the I-5.
So, if you want to compete on Diamond Valley, you better scale back your tackle choices.
Oh yeah, and make a boat reservation.