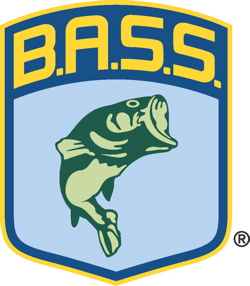 With less than three weeks remaining until the start of the 2009 Bassmaster Classic, fans can gear up for the most visible tournament in bass fishing by registering for the 2009 BASS Fantasy Fishing game.
Registration opened Tuesday for the 2009 edition of the popular online BASS Fantasy Fishing game. This year, the game will boast a simplified scoring system that is strictly based on Toyota Tundra Bassmaster Angler of the Year points. Also, gamers now have the ability to earn prizes after each of nine tournaments: the 2009 Bassmaster Classic plus the eight regular-season 2009 Bassmaster Elite Series events.
The big prize package in this year's Fantasy Fishing includes a guest appearance on an ESPN Outdoors fishing show; a 37-inch, flat-screen television; and a portable DVD player. Also, after each round of the season, the top nine players will win a prize: a GPS unit, boat battery, rod, reel, fishing line, multitool, lures or sunglasses, for example.
Prize sponsors include Optima, Pflueger, Costa Del Mar, Kistler, Skeeter, Sponge Tech, Berkley, Diamond Shad, Evan Williams and Triton.
Players can go to Bassmaster.com to register and select his or her five-angler team, just in time for the first eligible tournament, the Feb. 20-22 Bassmaster Classic on the Red River out of Shreveport-Bossier City, La. Gamers will be awarded points in the same way Elite pros earn points in the 2009 Toyota Tundra Bassmaster Angler of the Year race. If, for example, a gamer's team member places 10th in the season opening March 12-15 Battle on the Border on Lake Amistad out of Del Rio, Texas, then the user earns 260 Fantasy Fishing points, just as the pro earns 260 points toward winning the 2009 AOY race.
The grand-prize Fantasy Fishing winner will be determined after the eighth and final regular-season Elite event, which wraps up Aug. 16, the final day of the Champion's Choice on Oneida Lake out of Syracuse, N.Y.
WRAPPED AND READY: Bassmaster Elite Series pro Brent Chapman of Lake Quivira, Kan., will hit Louisiana for his eighth Bassmaster Classic with a new, non-endemic wrap sponsor, Ultra-Tech Inc., a precision machine shop in Kansas City, Kan.
As Chapman drives into Shreveport-Bossier City for the Feb. 20-22 Bassmaster Classic on the Red River, everyone he passes will get two looks at the graphics: Chapman's tow vehicle has the same eye-catching red-and-black wrap as his 21-foot Triton-Mercury boat rig.
Founded in 1983, Ultra-Tech is a Chapman family business. The principals include Brent's father and mother, Ron and Pat Chapman, and their son-in-law, Chris Coad. It can handle custom machining jobs of many types, such as for the aerospace and medical industries, and is equipped with computerized technology, according to Ron Chapman.
Early this week, Brent Chapman was obviously relieved to have the wrap finished so he can turn his attention to all the other tasks he wants to complete before making the 10-hour drive from Kansas to Louisiana.
"This is crunch week," he said. "It's the most stressful week of the year, with just seven days to get everything else ready, not only for the Classic, but for the Elite season."
The Elite pro said he is ready mentally for the Classic challenge, and is looking forward to getting down to it.
"The Red River's been really good to me — I won there back in 2000," said Chapman, referring to his Louisiana Bassmaster Invitational (Tour) victory. "And I've had some pretty decent finishes there other than that. February is going to be a different time than when I've fished there in the past, but it's something I'm definitely comfortable with. I'm ready to go."
DOUBLED UP: Chris Lane of Winter Haven, Fla., will begin his 2009 Bassmaster Elite Series season with another signature product.
He and his longtime sponsor, Gambler Lures, came up with the idea for the Chris Lane Double Trouble Toad Hook.
The hook is so-named because it is made just for rigging a swimming frog or toad, and it has a single shank that divides into two points.
"Two hooks are better than one, aren't they?" said Lane, who also has a Gambler Cane Toad color named after him. Lane also pointed out that the two-hook design helps a bait run true in the water.
HOWELL'S SECRET WEAPON: Bassmaster Elite Series pro Randy Howell of Springville, Ala., has a new sponsor, Secret Weapon Lures of Brentwood, Tenn.
Howell's photo and signature appear on Secret Weapon's Recoil Rig, which the company describes as "like a dropshot rig on steroids." Rigged above a weight on the included swivel, the elastic device is said to cause a bait to swim in a circle or on its side like a wounded baitfish, even if the angler moves the rod tip with only a subtle pop.
"It's making me change the way I fish," Howell said. "There are a lot of places on the Elite Series this year where fish are used to seeing conventional presentations. I can't wait to put soft plastics on a Recoil Rig in front of them; it will make them bite."
Howell will be promoting Secret Weapon at the Bassmaster Classic out of Shreveport-Bossier City, La., Feb. 20-22. The Red River competition is his eighth Classic qualification.
BASS FEDERATION NATION MEMBER RECEIVES AWARD: Bob Herman of Lewisberry, Pa., recently received the 2009 Eastern Sports & Outdoor Show Humanitarian Award for his efforts in raising money for The Leukemia & Lymphoma Society.
Through his BASS Federation Nation club, the Capitol City Bassmasters, Herman worked to create The Bass Classic, an annual tournament in Harrisburg, Pa., that has raised more than $35,000 since its inception four years ago.
The club also hosts a fishing derby for pediatric cancer patients and their families. It was the first such event, co-organized by the Pennsylvania Outdoor Writers Association, that led to the fund-raising bass tournament.
"After seeing the looks on their faces after the first year, the feeling we went home with was just tremendous," said Herman, who is his club's public relations chairman. "The Bass Classic tournament got started because we wanted to do more for these children."
GREAT WEEK, GOOD START: "The Harris Chain (now) holds a special place in my heart. I caught a 10-5, the biggest fish I've ever caught. It's been a great week." — Bassmaster Elite Series rookie Greg Vinson of Wetumpka, Ala., as he competed in the year's first Bassmaster event, the Southern Open last week on the Harris Chain of Lakes out of Tavares, Fla. He finished in sixth place.
For more information, contact BASS Communications at (407) 566-2208 or visit Bassmaster.com. Visit ESPNOutdoorsMedia.com for BASS and ESPN Outdoors' latest releases, schedules and other news, plus photos, video, audio clips and more.
About BASS
For 40 years, BASS has served as the authority on bass fishing. With its considerable multi-media platforms and expansive tournament trail, BASS is guided by its mission to serve all fishing fans. Through its industry-leading publications Bassmaster Magazine, BASS Times and Fishing Tackle Retailer and comprehensive Web properties in Bassmaster.com and ESPNOutdoors.com, the organization is committed to delivering content true to the lifestyle. Additionally, television programming on ESPN2 continues to provide relevant content – from tips and techniques to in-depth tournament coverage – to passionate audiences.
The organization oversees the prestigious Bassmaster tournament trail, which includes the Bassmaster Elite Series, Bassmaster Opens, Women's Bassmaster Tour and the Bassmaster Classic, the ultimate celebration of competitive fishing. Through its grassroots network, the BASS Federation Nation, BASS sanctions more than 20,000 events annually.
BASS also offers an array of services to its more than 500,000 members while spearheading progressive, positive change on issues related to conservation and water access. The organization is headquartered in Celebration, Fla.