Brentwood, CA – U.S. Angler's Choice today announced exciting details on its Pro Am Tournament Series including:
• Over 100% pro payback over the course of the tournament series.
• Transparent accounting to anglers on the tournament payback.
• Incentive programs for all participating anglers.
• Tournament co-host announced
• Waazuu Barbecue hosts free dinner for all participating anglers at each event
The Pro Am Series tournament Pro payback will be in excess of 100% with a holding fund from each tournament that amounts to in excess of potentially $36,000 on the Pro Side and $9,000 on the Am side. That money would then be up for grabs at the final event, at as an additional payout beyond the regular event payback exclusively to those pro anglers that competed in all three tournaments. Payback for the Am anglers will be at 80% of entry fees. Overall Event Top Ten Big Fish awards will be paid back. All additional options are paid back at 1 in 10 and 100% payback.
The staff at Angler's Choice will be running these events with a transparent policy towards releasing all financial information about the tournaments. This information will be given to the Angler Advisory Committee and they'll share it with anglers who'd like to know exactly how the entry fees and options are allocated.
Andy 'Cooch' Cuccia, guide and former tour angler, will co-host festivities surrounding the USAC Pro Am Tournament Series. Cooch will be working the tournaments at the California Delta and Clear Lake.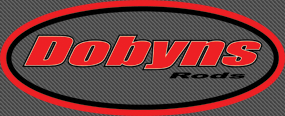 Dobyns Rods has joined in as an official sponsor of the USAC Pro Am Series and starts the season off with a generous offer to the first 50 pro anglers entered into the tour. Those first 50 anglers will have a choice on a Dobyns Rod with a retail value of $230. Anglers must pay for the first event and a $100 deposit on the remaining events ($600 total) to qualify for the rod offer.
All anglers signed up to compete in any USAC Pro Am series tournament will receive a discount code allowing them purchases at Basstackledepot.com at 10% off retail pricing up until the beginning of the tournament. This offer is for online purchases only.
The top five point finishers amongst Pro and Am anglers will receive a sponsorship package courtesy of Basstackledepot.com that will feature clothing, products and a discount on further online orders from Bastackledepot.com.
At season's end both Pro and Am AOY will be featured as the cover photo shot on a future issue of Bass West USA Magazine. Feature articles will also be published on both winning anglers on WesternBass.Com.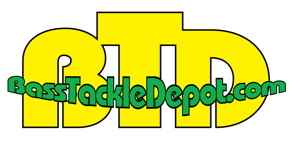 Pro level entry fee is $400 with a $25 Big Fish Option and $75 option. Am entry fee is $200 with the same options as the pro anglers.
The USAC Pro Am Series will feature three shared weight format tournaments. The series opens March 14th and 15th on Lake Oroville. From there the tour moves on to the California Delta May 2nd and 3rd and winds up June 6th and 7th on Clear Lake.
Basstackledepot.com will be sponsoring a mouthwatering barbecue at all three tournaments in the series. The food will be catered by Waazuu Barbecue and will be available for all angling participants at registration during the mandatory friday afternoon check in. Location of the catered barbecues will be Oroville Outdoors, Delta Outdoors and Clearlake Outdoors.
For more information please call U.S. Angler's Choice at (800) 360-7112 or check our website at www.usanglerschoice.net.