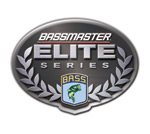 HENDERSONVILLE, Tenn. – Veteran Bassmaster Elite Series pro Kevin Wirth of Crestwood, Ky., fished a depth at which he wasn't exactly comfortable, and the change produced the best results he could have hoped for Thursday as he took the Day 1 lead at the Tennessee Triumph presented by Longhorn on Old Hickory Lake with a five-fish limit weighing 17 pounds, 2 ounces. Wirth is less than 1 pound ahead of Marty Stone of Fayetteville, N.C., who weighed in 16 pounds, 5 ounces, and reigning Toyota Tundra Bassmaster Angler of the Year Skeet Reese of Auburn, Calif., who is third with 15-9.
Fishing fans can catch all of the action on The Bassmasters on Saturday, July 5, at 9 a.m. ET on ESPN2. As always, live, streaming video of the daily weigh-ins and real-time leaderboards can be accessed on www.Bassmaster.com.
"I'm really happy with the way the day went. I just kind of kept pegging away," said Wirth, who concentrated on three areas. "A real fortunate day, I like what I'm doing. I've never had to catch them at the depth that I've had to catch them at this week, the depth is really key."
Wirth, 45, added that he's fishing differently than he's used to, and it is taking some adjustment.
"I'm not comfortable with it, but if I keep pegging away I might do all right. I don't know how many I can catch a day, I might have caught all I can catch."
With a victory, Wirth would earn $100,000, adding to his Purolator Big Bass honors and a $1,000 premium Thursday after his big fish weighed in at 6-4. While he was due to check in at 3:30 p.m., he caught the lunker at 2 p.m.
"I quit fishing as soon as I put him in the boat," he said.
More than the trophy is at stake at the Tennessee Triumph, as the Toyota Tundra Bassmaster Angler of the Year race is heating up dramatically. With just three events remaining, Kevin VanDam of Kalamazoo, Mich., leads Todd Faircloth of Jasper, Texas, and Reese, in third and fourth place, respectively, in the standings. The winner of the AOY will receive $250,000 and the points will also determine the brunt of the 2009 Bassmaster Classic qualifiers.
VanDam's finish Thursday didn't help his lead in the AOY race, as he weighed in 7-5 and finished 63rd on the day. Faircloth is tied for 22nd with 11-3.
Meanwhile, after moving around a lot to find the fish on ledges and ending up with a successful day, the 42-year-old Stone set a personal goal of finishing well at Old Hickory in order to make the 2009 Bassmaster Classic, set for Feb. 20-22 out of Shreveport-Bossier City, La.
"When you have days like that, you rack it up to being special," said Stone, who has previously fished four Bassmaster Classics. "I need a good finish here. I need a good finish to get back in the Classic – I wanna get back to where I think I belong, and I belong in that Classic."
Reese said he had two small fish by about 12:30 but was able to get some good bites in the last few hours of the day.
"I was not a happy camper for a long time today," said Reese, who is fishing the outside and said he hasn't been on the banks all week. "It just worked out in the end. I've noticed all week long that the afternoon bite was definitely way better. You catch 30-40 fish off a spot and no keepers, then one of the spots I went to later, I pull up and I catch a good one. There's no rhyme or reason."
Rounding out the top five: Dustin Wilks of Rocky Mount, N.C., with 15-4, and Kevin Langill of Terrell, N.C., with 15-3.
In the co-angler division, Steve Greene of Tennessee, leads the chase for the $25,000 top prize with 8 pounds, 14 ounces. Trailing Greene are Illinois' Jason Luszcak, with 7-15, and Minnesota's Ryan Piersdorf, with 7-14.
Daily tournament launches and weigh-ins will take place at Sanders Ferry Park in Hendersonville, 100 Sanders Ferry Park Rd. Launches begin at 6 a.m. CT and weigh-ins at 2 p.m.
Before Saturday's weigh-in, activities for fans at the park include Bassmaster University's "Ask the Experts," a Berkley Beginner Fishing Class, Skeeter boat demo rides and the Purolator Big Bass Fan $1,000 Giveaway.
On Sunday, www.Bassmaster.com will provide updates throughout the day and preview the final weigh-in with Hooked Up, live at 2 p.m. CT, hosted by BASS emcee Keith Alan and ESPN2 Outdoors personalities Tommy Sanders and Mark Zona.
For more information, contact BASS Communications at (407) 566-2208 or visit Bassmaster.com. Visit ESPNMediaZone.com for ESPN's latest releases, schedules and other news, plus photos, video, audio clips and more.
The local sponsor of the Tennessee Triumph is the Sumner County Convention & Visitors Bureau.
Sponsors of the Bassmaster Elite Series include Toyota Tundra, Advance Auto Parts, Berkley, Lowrance, Mercury, Purolator, Skeeter, Yamaha, Evan Williams Bourbon, Longhorn, OPTIMA Batteries, Triton Boats, Costa Del Mar, MotorGuide and Ramada Worldwide.
About BASS
For 40 years, BASS has served as the authority on bass fishing. With its considerable multi-media platforms and expansive tournament trail, BASS is guided by its mission to serve all fishing fans. Through its industry leading publications Bassmaster Magazine, BASS Times and Fishing Tackle Retailer and comprehensive web properties in Bassmaster.com and ESPNOutdoors.com, the organization is committed to delivering content true to the lifestyle. Additionally, television programming on ESPN2 continues to provide relevant content from tips and techniques to in-depth tournament coverage to passionate audiences.
The organization oversees the prestigious Bassmaster tournament trail which includes the Bassmaster Elite Series, Bassmaster Opens, Women's Bassmaster Tour and the Bassmaster Classic, the ultimate celebration of competitive fishing. Through its grassroots network, the BASS Federation Nation, BASS sanctions more than 20,000 events annually.
BASS also offers an array of services to its more than 525,000 members while spearheading progressive, positive change on issues related to conservation and water access. The organization is headquartered in Celebration, Fla.