Remember we discussed Coverage Areas in the Past that 455kHz has a different coverage are than 800 kHz?
Well here is some images in muddy bottom, river channel of the same structure as close as I duplicate the path, since you must switch frequencies to collect the data. Same Distance of 80 Foot to Each Side was set for each recording pass, same chart speed of 3.
455kHz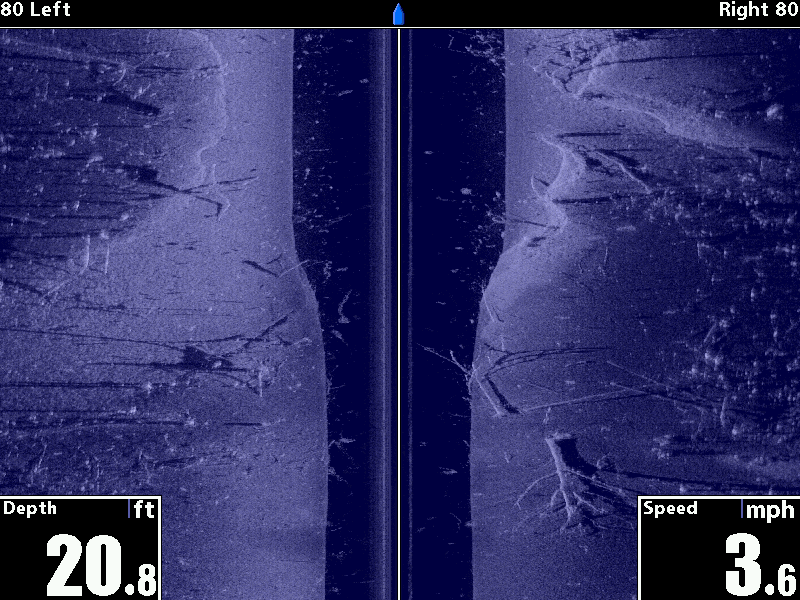 800kHz
You can see how the soft bottom (mud) absorbs the higher 800kHz frequency especially on the data farthest from the transducer. But 800kHz is more downward look and you can tell by the shadows and also the intensity of the structure (trees). But the big drawback of the reduced coverage is the loss of coverage area to me personally. There are three things for my fishing I want: Coverage Area, Coverage Area, Coverage Area. And Humminbird 455kHz provides superior Coverage Area. You learn so much more often just past what the are you are scanning alot of the time...if you don't see it you won't find it.
Here's more images of that Big Tree Hope you enjoy them.