Ok. You got me thinking and I got the sonar recording out and made Sensitivity Changes and Switchfire Changes to show the exact same image in both Max Mode and Clear Mode with Full Range (Well increasing by 2) of both Sonar Processing Systems.
Hope it Helps to Learn the Functionality and Flexibility and choices Humminbird offers.
Humminbird Switchfire MAX Mode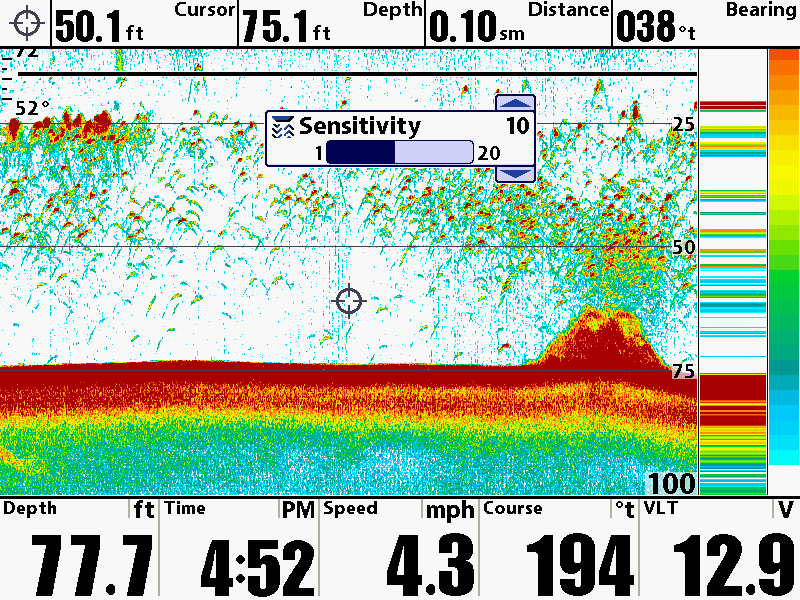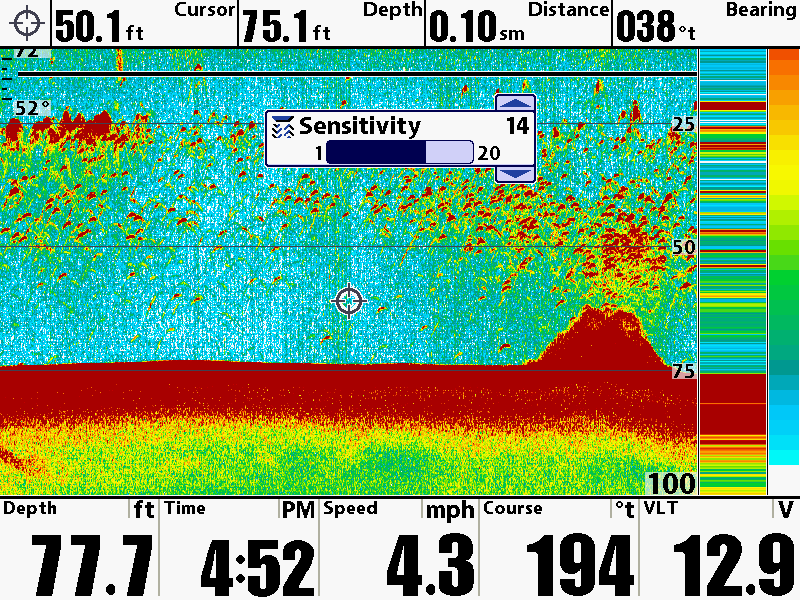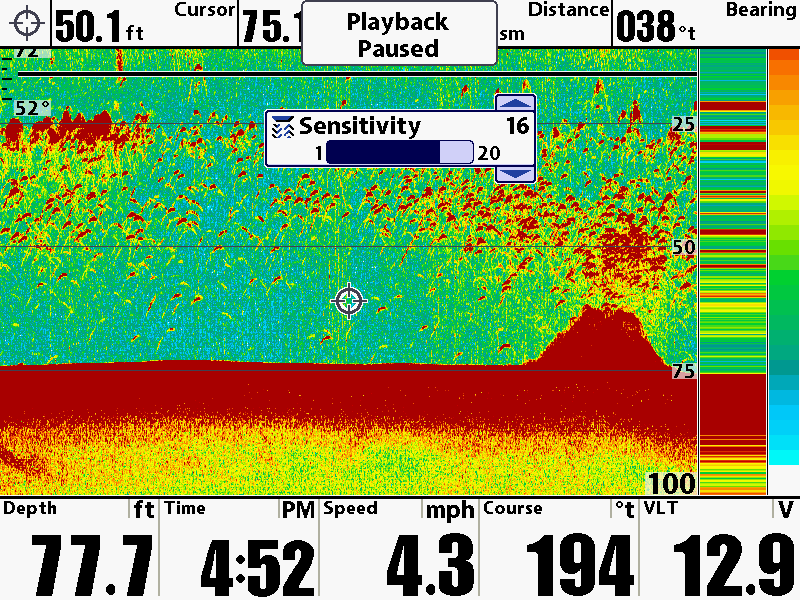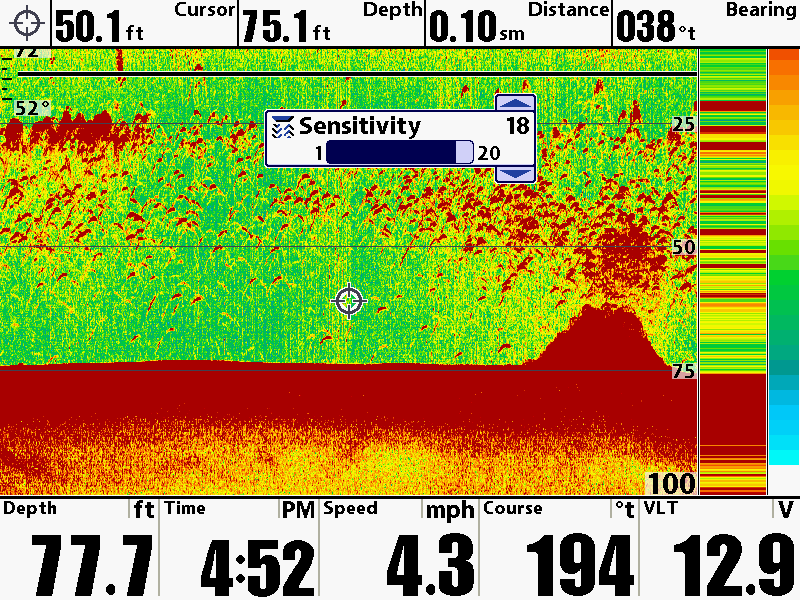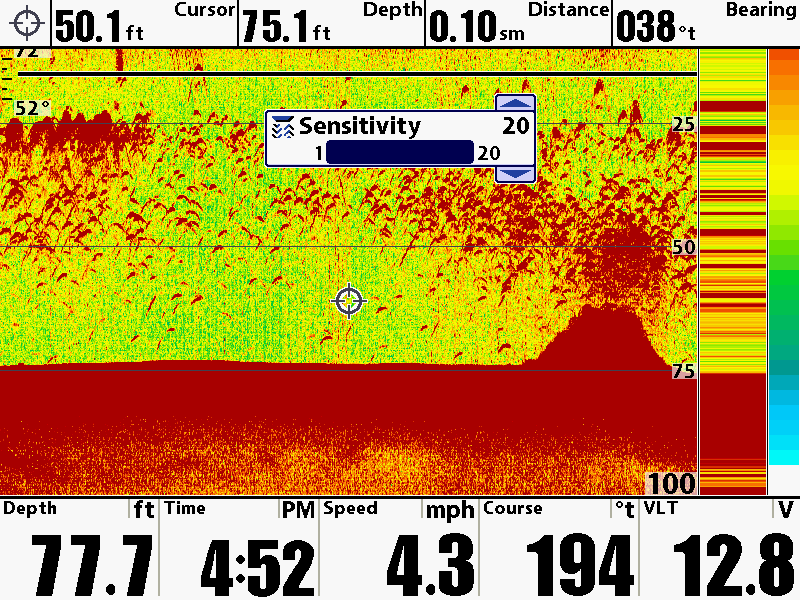 Humminbird Switchfire CLEAR Mode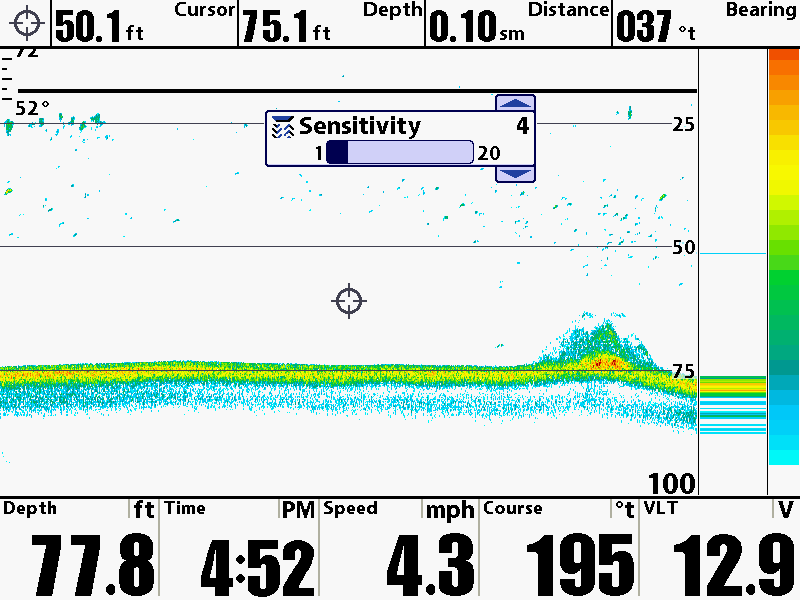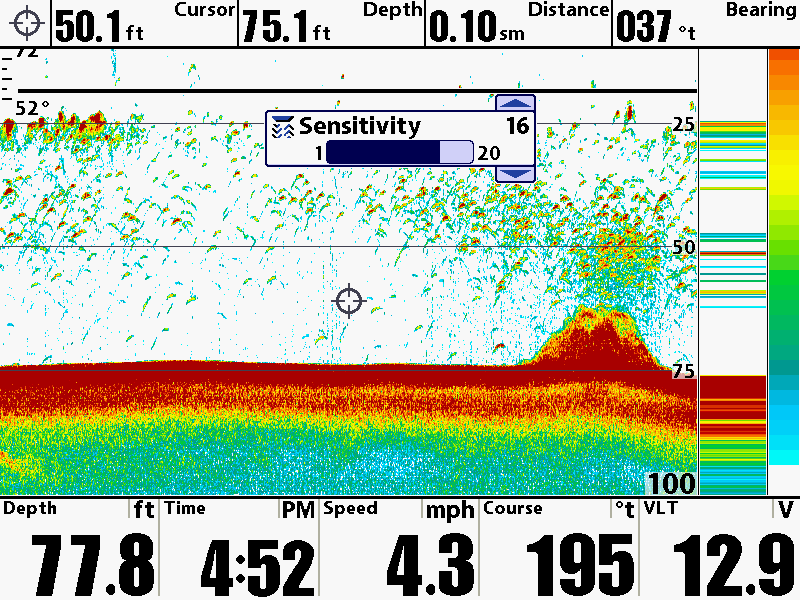 The amount of sensitivity will change for the conditions you are fishing but this shows that fine tuning will produce more desirable data for you to make decisions that can impact your fish catching.