The third tournament of the Anglers Marine Customer Appreciation Trial is coming up quick. It will be held at Lake Castaic on June 1st. The turnouts have been great and we hope to keep it going as we head north. Just like in the previous two events Ranger Boats will be sponsoring a steak BBQ after the tournament and we will also be doing on the water hot dog delivery like we did at El Capitan. If you would like to get in the pre draw make sure to have your entry and money in by May 31st at noon or you will be going out after all who pre signed.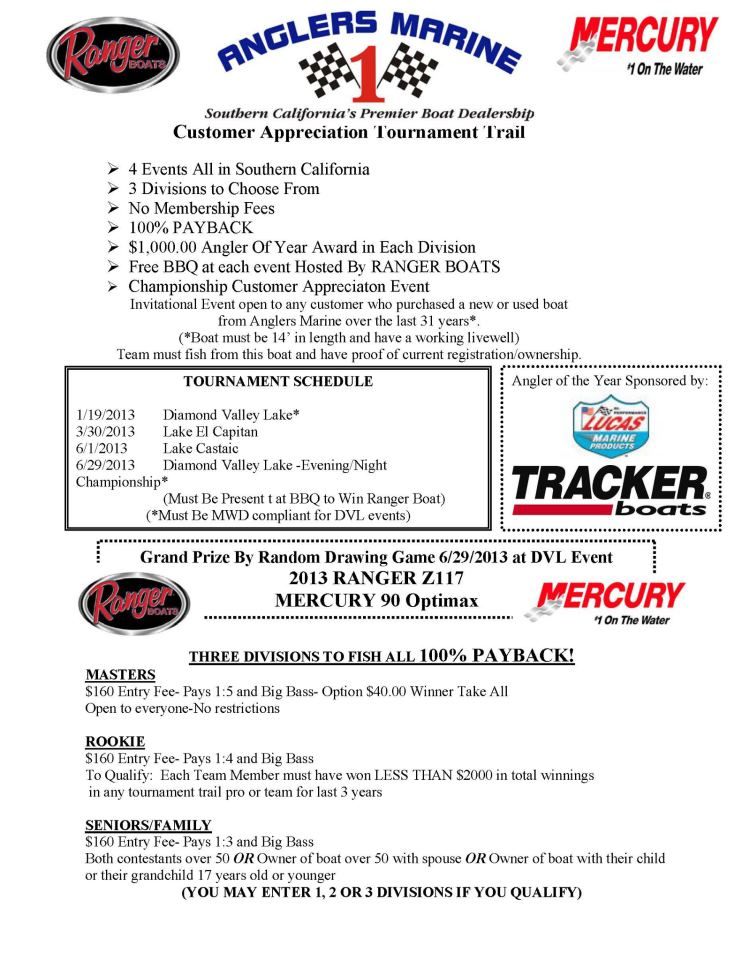 Also, the angler of the year race sponsored by Lucas Oil is still anyone's game. Here is the link to the leaders after the first two events.
http://www.psndealer.com/dealersite/ima ... ne/AOY.pdf
Hope to see everyone there!