Diablo Hawg Hunters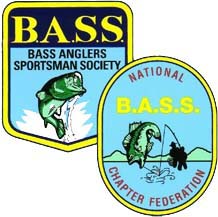 New members welcome. Boaters and non-boaters welcome. Talent level from beginner to pro.
The primary goal of the Diablo Hawg Hunters is to have fun and become better bass fisherman.
MEETINGS: Last Tuesday of each month. Livermore Airport Terminal.
Dues are $15 per month and one time initiation fee.
TOURNAMENTS:
Feb 16 Berryessa
Mar 8 Don Pedro
Apr 12 Sonoma
May 3,4 Shasta
Jun 7,8 Clear Lake
Jul 13 Delta
Aug 16 Delta
Sep 13,14 Oroville
Oct 11 Delta
Nov 23 Delta
Dec 6 Xmas Party
AFFILIATIONS:
Bass Anglers Sportsman Society (B.A.S.S.)
California B.A.S.S. Chapter Federation

Membership to B.A.S.S. is required.
For further information E-mail Barry McCoy