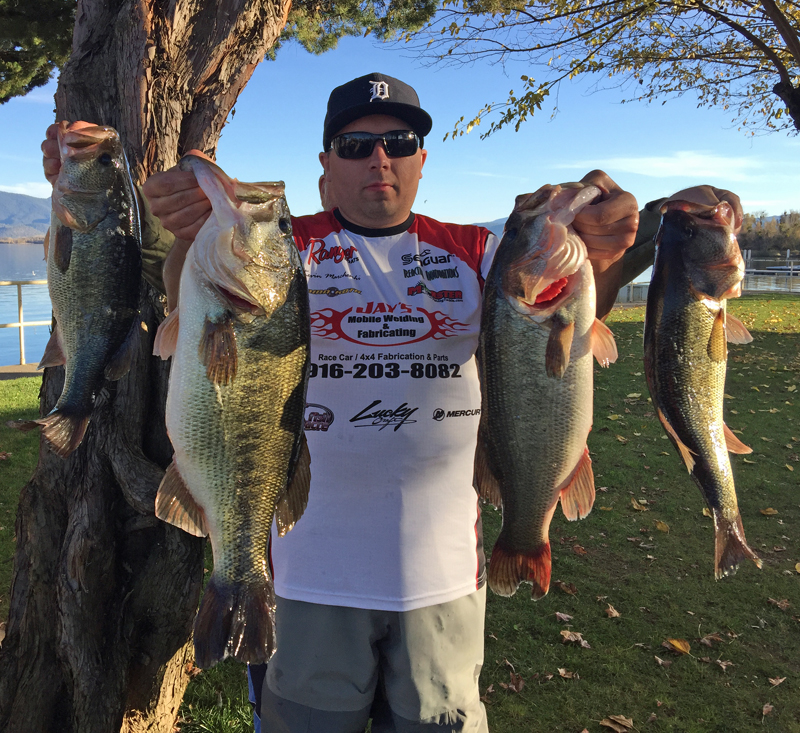 Kevin Marcheschi wins 2016 SCBBBC TOC with 47.82 for eight fish, bolstered by the event's Big Bass at 9.65.
December 3 - 4, 2016 marked the year-end championship for Sonoma County Belly Boat Bass Club (SCBBBC). Eleven of the top anglers qualified for the two-day Tournament of Champions (TOC) which was held at Clear Lake.
Kevin Marcheschi claimed his second championship victory with tournament total of 47.82 for eight fish, bolstered by the event's Big Bass at 9.65.
Marcheschi reported that all anglers of the top-3 targeted the same area both days of the event. "Me, Jason Cullen and Bin Phi fished in Nice and whacked 'em good," he said. "Bin stumbled on the wolf pack and I thank him for inviting me and Jason both to come over and join in.
"What a crazy remarkable spot figuring out how many fish over 5-lbs came off a 25-yard circle – basically. I think over 40 fish between 5- to 10-lbs were caught between Jason, Bin and myself in that small area. Truly a remarkable spot, considering it produced the best sack Jason had ever had, the best fishing Bin had ever had as well as being one of the top single spot catching, I have ever witnessed. Clearlake is an amazing lake and I was thinking that both Jason and my records may not stand for very long as the fishing at Clear Lake has been beyond crazy the last few years here!"
Marcheschi's nine fell to a dropshot mid-way through Day 1. He reported using a Keitech Leech in Electric Shad. "I was slow dragging/dead sticking almost," he said. "I was able to catch fish throughout the day and culled multiple times."
He kicked off Day 2 with the same dropshot rig. "I started out on the same spot and caught a couple of rats, which I would have until about 9 a.m.," he explained. "At about 10 or 11 a.m., Bin came over near me and started to throw an LV (on the other side of the dock than me) and found a wolf pack of 5-plus pounders."
Marcheschi has been fishing with the SCBBBC since he was 13-years-old. He recalled his first tube. "I purchased (it) from Skeet Reese when he worked as the outroor pro shop," he said. "He was nice enough to let me make payments on a $60 tube, which took me months to pay off at that age." Marcheschi noted the SCBBBC was originally founded by FLW Tour and Yamamoto Baits pro Jimmy Reese.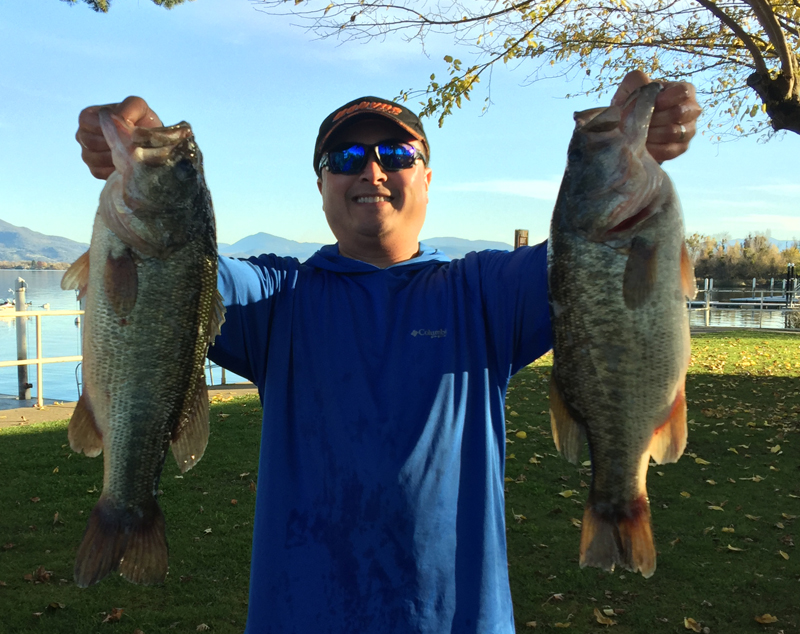 Bin Phi claimed the runner-up position with 39.27.
(Pictured Above)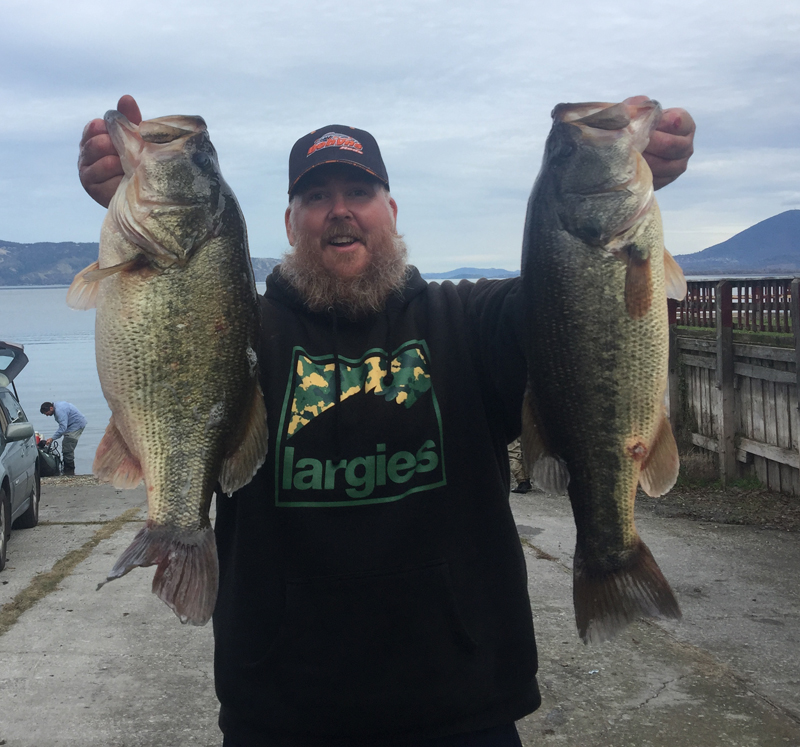 Jason Cullen rounded out the top-trio with 35.71, anchored by an 8.61 – the second biggest bass of the TOC.
(Pictured Above)
The eleven competing anglers caught a total of 62 bass weigh a total weight of 209.91. All were reported to be released alive and well.
The SCBBBC is a California B.A.S.S. Federation Club. Marcheschi noted the club was originally founded by FLW Tour and Yamamoto Baits pro Jimmy Reese along with Rich Caro of Catchem Caro Baits, and Benno Huene of Little Creeper Baits.