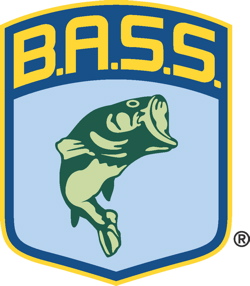 In 2008, BASS milestones were marked, records set and new pages written in the history of professional bass fishing.
As the close of the year draws near, let's highlight a few of the year's most notable stories:
Four-Day BASS Weight Record Set: On April 6, Paul Elias of Laurel, Miss., blasted the BASS four-day heaviest catch mark by nearly 10 pounds. He established the record for a five-bass-limit weight when he won the Bassmaster Elite Series Lone Star Shootout on Texas' Falcon Lake with a total of 132 pounds, 8 ounces.
Elite pro Steve Kennedy of Auburn, Ala., had held the record for almost a year with his 122-14 from California's Clear Lake.
BASS Marks 40th Year: A lot has changed since 1968, the year Ray Scott founded the Bass Anglers Sportsman Society in Montgomery, Ala., but the organization retains its original mission: to serve bass anglers worldwide. The 40th anniversary year brought ceremonies, retrospectives and celebrations as well as new member benefits, such as a beefed-up Web site and offerings such as Digital Bassmaster.
QUADS FOR KVD: With two more wins in 2008, Kevin VanDam became the first pro to own four Bassmaster Elite Series event titles.
The Elite pro from Kalamazoo, Mich., took the Citrus Slam in March, then the Bluegrass Brawl in June.
VanDam wrapped up his remarkable 2008 season by capturing his fourth Toyota Tundra Bassmaster Angler of the Year title. VanDam joins Roland Martin, who scored nine AOY awards, as the only other angler to win the prestigious award more than three times.
32-Time Classic Qualifier: The 2008 BASS season wrapped up with Rick Clunn of Ava, Mo., qualifying for his 32nd Bassmaster Classic, coming up Feb. 20-22 on the Red River out of Shreveport-Bossier City, La.
A four-time Classic champion (1976, 1977, 1984, 1990), Clunn actually qualified twice for the 2009 Classic. The first time was on Oct. 18, when Elite pro Bobby Lane of Lakeland, Fla., earned a Classic spot through the Bassmaster Southern Open. The berth Lane won through the Elite Series was then awarded to Clunn, next on the Elite qualifying list. Two weeks later, Clunn captured his own Classic berth through the Bassmaster Central Open division on Nov. 1.
First Woman Qualifies for Classic: Kim Bain-Moore of Alabaster, Ala., became the first woman to qualify for a Classic when she won the 2008 Toyota Tundra Women's Bassmaster Tour Angler of the Year title.
Bain-Moore, 28, will be up against 50 other anglers for the Classic's $500,000 first-place prize. The Feb. 20-22 event will be contested on the Red River out of Shreveport-Bossier City, La.
Over the next few months, fans can follow Bain-Moore by reading her new Bassmaster.com blog.
IN THE HUNT. Shaw Grigsby is as passionate about hunting as he is about fishing, but he rarely picks up his rifle. For the Bassmaster Elite Series pro from Gainesville, Fla., it's all about bow hunting.
This time of year, he spends as much time as he can hunting deer on his place in South Carolina near Santee Cooper Reservoir. When he's at home, the quarry is wild hogs, which are prolific in central Florida.
"I just love shooting a bow," he said. "With a rifle, you can get a deer at 300, 400 yards. With a bow, you almost have to be able to spit on them. The stealth that it takes to get the animal that close — to me, that's what hunting is all about."
He said he took up archery after trying out a bow at an outdoor sports show. Over the years, he's built his skills to be accurate to about 80 yards.
"I'd take the bow with me out on the (Bassmaster) tour, set up a target outside the motel, and shoot, shoot, shoot, and have fun with it," Grigsby said. "Just learning to shoot 20, 25, then 30 yards — when you are getting started, just hitting the target is a big deal."
Grigsby, who qualified in 2008 for his 11th Bassmaster Classic appearance, said he often hunts with his 21-year-old son, Shaw Eric. His primary teacher has been his father, who has passed on not only the mechanics of the sport, but management practices that help ensure healthy deer herds. The meat is never wasted in the Grigsby family.
"I love eating venison," Grigsby said. "Deer meat is extremely healthy. It's very low-fat, and has enzymes you can't get from store-bought meat. We have made our own deer sausage, but now have it made at a place in South Carolina that makes great spicy sausage. But we still process a lot of our own meat."
WAY TO SAY THANKS. After Sherwood, Ark., angler Kathy Crowder became the first woman to win a BASS co-angler competition, she decided to send personalized thank-you baskets to each of the three pros with whom she was paired.
Crowder came out on top in the co-angler division Nov. 1 at Lake Texoma in the season finale of the Bassmaster Central Open circuit. Her Open win came just one week after Kim Bain-Moore of Alabaster, Ala., became the first woman to qualify for a Bassmaster Classic. Bain-Moore earned her berth by winning the Toyota Tundra Women's Bassmaster Tour Angler of the Year race. Aaron Johnson of Bossier City, La.; Logan Sherrer of Shongaloo, La.; and John "Nick" Aber of Piedmont, Okla., are getting gift baskets packed with "some of my favorites," Crowder said. Besides her favorite coffees, chocolates and other goodies, she's packing the baskets with lures. The choice for Sherrer's basket was a War Eagle buzzbait "so he'd have a brand-name buzzbait in his box," said Crowder. Sherrer's loan of what Crowder described as a "no-name" white buzzbait resulted in a 4-pound, 2-ounce bass for Crowder. It was good enough for Big Bass honors on Day 2 at the Texoma event, and helped her into the final-day cut. She packed Johnson's basket with a shallow-running Daiwa crankbait, one of her favorites. For Aber, the lure will be a customized job. Crowder said she's waiting for the components to arrive. "Let's just say it will be a special bait," she said, "so it won't spoil the surprise."
Crowder plans to move into the pro division of the Central Open in 2009.
HOLIDAY. Three Bassmaster Elite Series pros took a day off last week — to go fishing.
Terry Scroggins of San Mateo, Fla., Shaw Grigsby of Gainesville, Fla., and Derek Remitz of Grant, Ala., got together for a day trip to Florida's Cedar Key to go grouper fishing.
"We actually took a day for just playing," Grigsby said. "I think we caught seven, eight, nine grouper, something like that. Nothing real big, just keeper-size, and a ton of sea bass and a bunch of grunts (a saltwater panfish). We just had a good time."
EXCITING DAYS. "It's been pretty crazy juggling so many obligations at once. Every day is a new experience." — Kim Bain-Moore of Alabaster, Ala., in her new blog on Bassmaster.com, in which she will describe what it's like to be the first woman to qualify for a Bassmaster Classic.
About BASS
For 40 years, BASS has served as the authority on bass fishing. With its considerable multi-media platforms and expansive tournament trail, BASS is guided by its mission to serve all fishing fans. Through its industry-leading publications Bassmaster Magazine, BASS Times and Fishing Tackle Retailer and comprehensive Web properties in Bassmaster.com and ESPNOutdoors.com, the organization is committed to delivering content true to the lifestyle. Additionally, television programming on ESPN2 continues to provide relevant content – from tips and techniques to in-depth tournament coverage – to passionate audiences.
The organization oversees the prestigious Bassmaster tournament trail, which includes the Bassmaster Elite Series, Bassmaster Opens, Women's Bassmaster Tour and the Bassmaster Classic, the ultimate celebration of competitive fishing. Through its grassroots network, the BASS Federation Nation, BASS sanctions more than 20,000 events annually.
BASS also offers an array of services to its more than 500,000 members while spearheading progressive, positive change on issues related to conservation and water access. The organization is headquartered in Celebration, Fla.