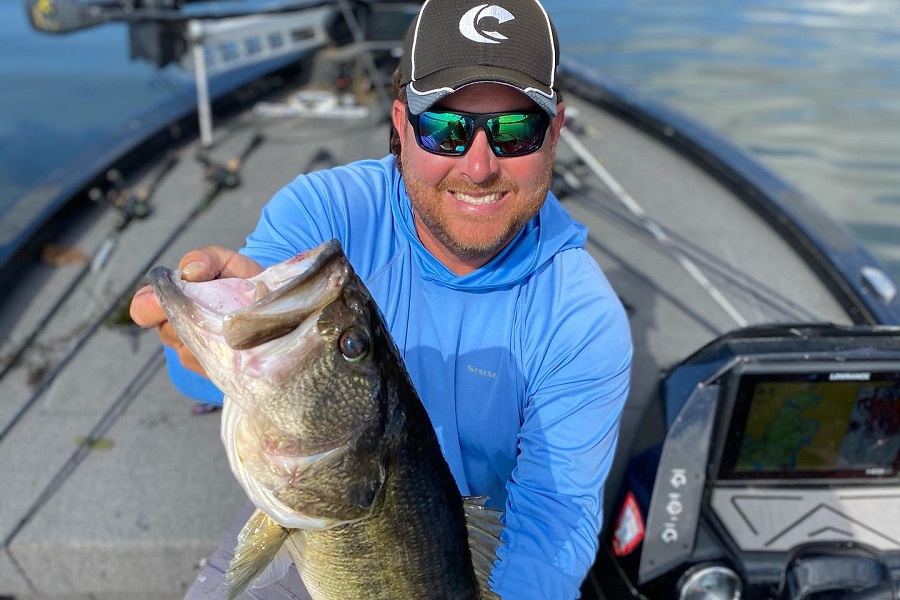 In the pro fishing world, the undisputed marathon man of the sport is John Cox. He's fishing the Major League Fishing Bass Pro Tour, Bassmaster Elite Series, and the Tackle Warehouse Pro Circuit. Cox is fishing everything he can, often without practice or much sleep.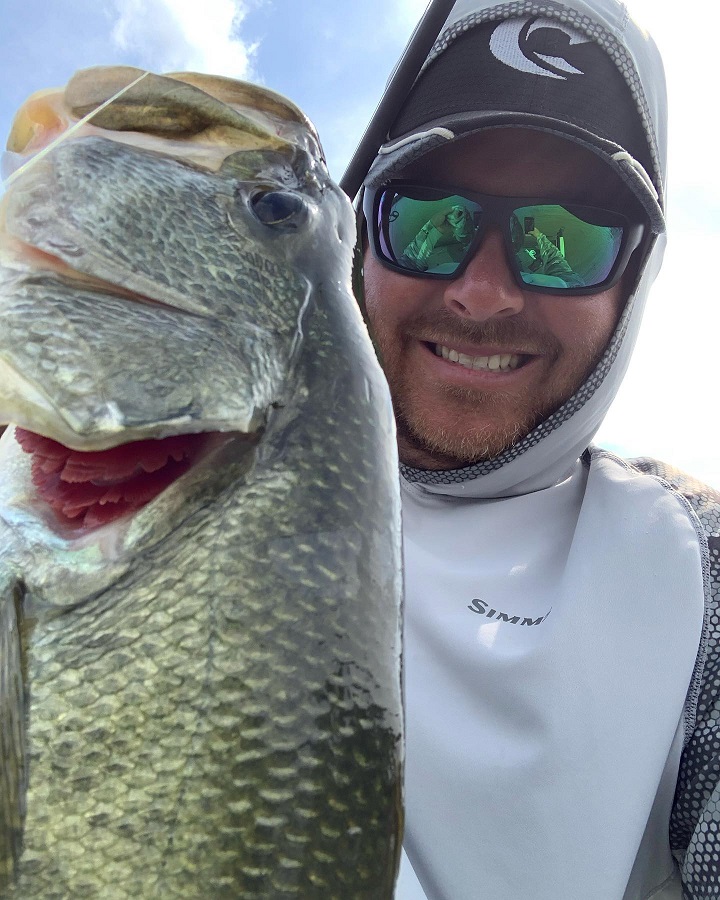 He is also in the field at this week's Bassmaster Classic on Lake Ray Roberts outside of Fort Worth, Texas, just a day or so removed from competing on the Bass Pro Tour on Lake Chickamauga, Tennessee.
He was able to get one day of practice on the lake and things are setting up nicely for him as the water is up and he should be able to flip and pitch anything he wants to in the lake.
Practice Thoughts
Most anglers in the Classic had multiple days of practice to prepare for the big event, but Cox had just one. He liked what he saw and unlike many competitors fishing this week, Cox has been here before as he competed in the Toyota Texas Bass Classic on Lake Ray Roberts in 2016.
"I just got in yesterday and hadn't been here since last fall after Lake Fork," said the Simms pro. "I found a lot of stuff then that had me excited for a March tournament before it moved to June. But, I liked what I saw today because the water is high and it should be a good tournament and there is a chance to do well fishing shallow."
Cox is known for his shallow water prowess and that's his plan this week.
"There is plenty of water in the bushes even though the water is dropping," he said. "Some of the bushes with water on them are still green, so I can tell it is still much higher than normal. The problem is the lake isn't that big and you can get behind someone flipping bushes and not know it. That's what happened to me in the TTBC; I was fishing behind Andy Morgan all day and zeroed one day."
Top Tactics and Predictions
Cox plans to stick shallow if he can and he feels that flipping and pitching will be his best chance at a win, but he can see some other tactics producing fish.
"Flipping wood on the bank should be a good way to catch them," he said. "I'll be fishing logs, laydowns and maybe some standing timber."
Offshore, he said, anglers have their choice of what to fish.
"Basically, whatever you want to target, there is a lot of it here," he said. "There are old house foundations, roadbeds, and endless stuff to fish. The water is starting to clear up, too, so the offshore bite could be good for guys fishing crankbaits."
With the dropping water, he thinks some anglers might position themselves to catch fish on the move as they transition from shallow to deeper water.
"I can see someone finding them on a point out away from the bushes," said Cox. "There is some rock and guys sitting on these areas can catch those fish coming out."
Cox knows the lake has big fish swimming in it and believes it will take good weight to take home the title.
"I would think it is going to take at least 20-pounds a day to win, maybe a little more," he predicted.
Must-Have Gear
For an angler on the water as much as Cox is, he knows the importance of wearing the right gear. He's also started taking care of his skin a little better in recent years.
"I had my haircut a while back before I had longer hair and my neck looked like a 60-year old man," he said with a laugh. "Now, I'm always wearing my Simms SolarFlex Hoody. I want to stay looking young and should probably be wearing one of their big giant sun hats, too."
Cox also wears a Simms Neck Gaiter and SolarFlex SunGlove to protect his face and hands from excessive sun. He's also a big fan of the Simms Superlight Pant.
"They are nice and lightweight and they have an elastic feel," he said of the partial stretch waistband. "They fit great and are not super tight."
While no rain is in the forecast, he will still be wearing his Simms ProDry bibs and jacket each morning.
"It's going to be 80-degrees in the morning, but I still love them in the morning on the first run," he said. "They are lightweight and you don't get wet from the morning dew on the carpet and seats."
Even with limited practice and being all over the country in recent days, John Cox is still one to watch this week. He'll be laughing and having a good time all week long but should be on the shortlist of anglers with the best chance to win the 2021 Bassmaster Classic.