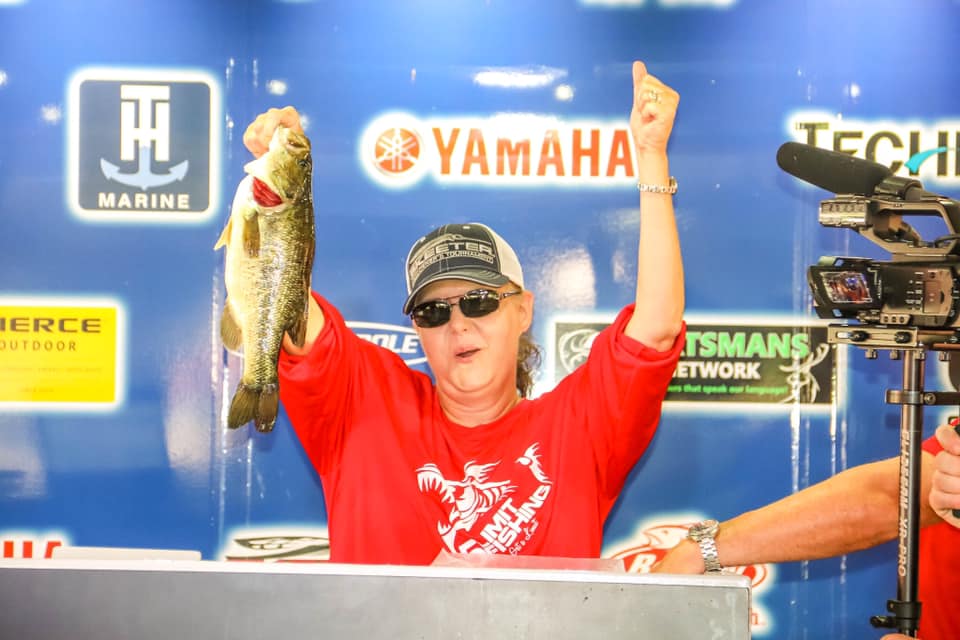 KILGORE, Texas-- The annual Skeeter Owner's Bass Tournament held in Lake Fork, Texas recently concluded with a steady attendance of over 2200 anglers and over 1000 Skeeter boats from around the country.
The winner of this year's event, Mr. Tim Wilcoxson from Rockwall, Texas took home the grand prize of a brand new Skeeter FX20 equipped with a Yamaha V MAX SHO® 250 for his catch of 9.65 pounds. Taking home the second big ticket prize, Sue Gibson from Aquilla, Texas won a brand new Yamaha Wolverine® X4 SE Side-by-Side.
"This annual family event continues to grow in popularity and has become an iconic event for both the Yamaha and Skeeter brands. We were once again thrilled with the response to the tournament," said Jeff Stone, Sr. Vice President/General Manager of Skeeter Boats' Kilgore, Texas factory and corporate headquarters. "Our staff conducted over 400 demo rides and also prepared and served more than 2000 pounds of brisket, 2400 hot links, and 100 gallons of Skeeter beans for the anglers and their families – it was a great day on the water."
Skeeter owners also donated over 1400 toys to provide Christmas presents to families in need. Each entrant providing a toy was given a ticket, giving them a chance to win a Yamaha Kodiak® 450 ATV.
"This event is our way of thanking all Skeeter boat owners, past, present and future, who helped get us to where we are today. We look forward to seeing everyone again in 2020," said JoAnne O'Bryant, Sr. Marketing Projects Manager.
For more information visit www.skeeterboats.com and follow Skeeter Boats on Facebook for current updates.
About Skeeter Products, Inc.
Skeeter Products, Inc., a Yamaha boat company and leader of performance fishing boats, is proud to support America's fishing consumer since 1948. Skeeter is the recipient of 18 consecutive NMMA®C.S.I. Customer Satisfaction Index awards, and its boats are certified to meet strict U.S. Coast Guard and American Boat & Yacht Council standards.
This document contains many of Skeeter's valuable trademarks. It may also contain trademarks belonging to other companies. Any references to other companies or their products are for identification purposes only, and are not intended to be an endorsement.