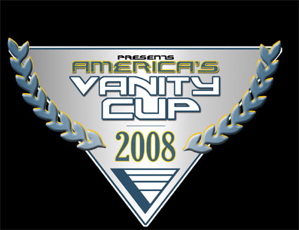 KELSEYVILLE Ca. – It was only 7:40 am when our breakfast was interrupted by a phone call from one of the 73 teams we had just blasted off in last year's inaugural America's Vanity Cup event. "Geez Louise.. ..can't I even get a bite to eat before the phones start ringin"?, groaned tournament director Vince Harris as he placed his hot coffee down to pick up a phone that was now on its third ring.
The call was from Mark Crutcher, a Clearlake resident, 20-year veteran officer with the California Highway Patrol, and noted Clearlake "stick". Professionally trained to keep his cool during difficult situations, his voice was exceptionally calm as he explained that his boat had broken down and he needed a tournament official to verify the transfer of his fish to a boat he had arranged to borrow for the day.
A quick fifteen minute drive to the State Park ramp, found Mark and partner Greg McCosker patiently waiting as the friend who provided the loaner boat, gently tapped his truck brake, allowing the big 20ft Ranger to slide quietly in the water and rest tight against the dockside.
"What a tough break"! Lamented Vince, as his sincere attempt to assuage the team's misfortune, seemed to fall on deaf ears and busy hands more concerned with the quick transfer of rods and tackle to the loaner boat. And just as I formed my lips to pronounce the words: "How'd you guys do so far?"….I glanced down to witness these two competitors transfer what appeared to be well over twenty pounds of bass into the loaner boat's livewell system.
Then, just as quickly as they arrived, they were gone. I looked at Vince…he looked and me… and we both said in unison: Oh my God…this field is in BIG trouble with that kind of weight in just 30 minutes!
But it remains to be seen if Mark and Greg can pull off a repeat of last year's record shattering performance of 74.20 pounds for ten fish. Right now the bite, by all reports that I am receiving, is very slow, with only a selected few anglers able to figure out how to catch the kind of bass that would help them capture an America's Vanity Cup title.
And, just like last year, it seems northern California is experiencing a warming trend, a trend which, just like last year, could get those big swimbait eatin' females to move up for the weekend of the Vanity Cup event.
But don't lose heart….if the warming trend fades out and the biguns' don't move up, it only means that this year's tournament will be anyone's to win, giving anglers with multi-faceted arsenals, an excellent chance at taking the 2008 America's Vanity Cup title. After all….we will crown a Vanity Cup champion and payout BIG CASH to the field regardless of how much weight it takes to win!
For those of you that don't know, the America's Vanity Cup is an event designed to give team anglers an opportunity – once a year, to fish with the partner of their choice for big cash and prizes, as many anglers do not have the time or money to fish some of the major Pro/Am trails that come to the west. The field is limited to 200 teams, with a cash payout to 1st place of $50,000, with a new Toyota Tacoma being presented to 2nd place (based on a full field of 200 teams). The entry fee automatically registers participants in the five day big fish pre-fish contest, plus a delicious all-you-can-eat dinner the evening before the event. (Go to www.anglerpress.net for rules and entry details)
So everybody get ready…as we bring the 2nd annual America's Vanity Cup to beautiful Clearlake California!
You can still sign up for the event RIGHT NOW by calling 916-768-0938 or 306-862-7683. Late signups will also be taken the morning of the event – but remember to get there early, as the blast-off will start promptly at 6:00am!
Hope to see you all there!
Jim Chute,
President, American/Canadian Vanity Cup Association