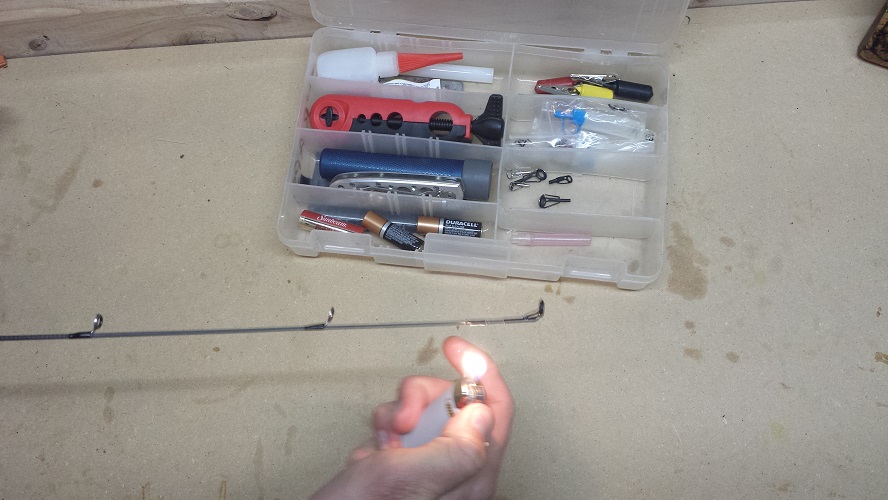 Boaters should always have a selection of tools for emergency repairs while on the water. I do; but I also carry a toolkit for repairs on my rods, reels and tackle.
It can be easy to replace a rod tip, oil a reel, pick a bad backlash or sharpen hooks, if you are prepared with a bass angler's repair kit.
Rods can break at the tip or have an insert fall out; either of these can quickly ruin your day. I have rods that can be used for multiple techniques, but losing your favorite jig rod or dropshot rod can affect how you fish.
Rod Tip Replacement or Rod Guide Repair
The good thing is that replacing a rod tip can be done in minutes, almost as fast as switching a reel to a different rod or retying another setup. All it takes is a lighter to heat the old glue and remove the tip. Replacing the tip is easy with either rod building tip glue or superglue. I carry a selection of replacement tips and use what I need to get fishing again without losing the use of a rod.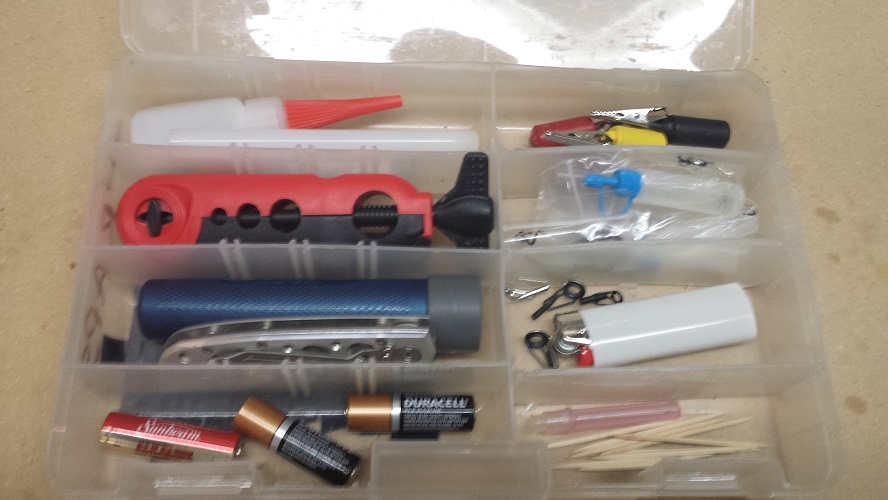 My repair toolkit is in a small tackle box and holds everything I might need in one place; so I don't have to search for everything.
In addition to rod and repair, I carry a few additional items:
Toothpicks for picking backlashes
Hook Sharpener
Superglue and Mend-It
Spare batteries for scale
Portable line spooler

FlipClips

for deep fish
Fizzing needle
Reel lube and repair tools