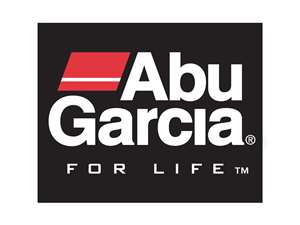 Abu Garcia REVO Hits Stores
COLUMBIA, SC - Ever since Abu Garcia launched the new Revo reels at this year's ICAST show in Orlando, Fla. anglers have been chomping at the bit to get these lightweight reels on the water. Abu Garcia is now delivering Revo reels to retail outlets across the country.

You can see them put to the test at the world's premier bass fishing destination in this You Tube video link http://www.youtube.com/watch?v=Ty0w3TX-xjM. The team partnered with Angler's Inn at Lake El Salto, Mexico to field test the reels against many bucket mouths.

"I really believe anglers will love these reels more than the Revo predecessors," said Andrew Wheeler, Abu Garcia Product Manager. "Abu Garcia listens to anglers and want to give them reels they can trust. The newest Abu Garcia Revo reels pushes the envelope of extremely lightweight reels designed and built to perform and last."

The new Abu Garcia Revo bait cast reels captured the Best of ICAST baitcast category. Included in the entire family of Revo reels that are headed to stores now are the Revo Premier, Revo STX, Revo SX, Revo S, Revo Winch and Revo Inshore.

Here are a few features that highlight each reel offered.

Revo Premier™........at 5.87 ounces this reel crosses into the sub six ounce barrier and has been upgraded with the same IVCB-IV™ brake system included in the Revo MGX.

Revo STX.....29% lighter than the previous model and now available with a full complement of gear ratios with ratios including 6.4:1, 7.1:1 and a new super high speed gear ratio of 8.0:1.

Revo SX........by utilizing advanced materials such as C6 Carbon the Revo SX has dropped 25% of its weight, coming in at 6.66 ounces.

Revo S..........15% lighter and the new white appearance is the ideal match for the Abu Garcia Veritas™ rod.

Revo Winch™....19% lighter and has a new upgraded Infini™ brake system, this reel is perfectly matched with the Abu Garcia Veritas Winch rod series.

Revo Inshore...featuring an X2-CrÄftic™ frame with increased corrosion resistance and lightweight C6 carbon sideplates, pair this reel with the inshore actions of the new Volatile rod for the ultimate inshore system.

Watch the video and see complete specs for all new Abu Garcia reels by visiting http://www.abugarcia.com/revo.
###

About Pure Fishing, Inc.
Pure Fishing, Inc. is a leading global provider of fishing tackle, lures, rods and reels with a portfolio of brands that includes Abu Garcia®, All Star®, Berkley®, Fenwick®, Gulp!®, Mitchell®, Penn®, Pflueger®, Sebile®, SevenStrand®, Shakespeare®, SpiderWire®, Stren®, Trilene® and Ugly Stik®. With operations in 19 countries and a dedicated workforce conversant in 28 languages, Pure Fishing, Inc. is part of Jarden Outdoor Solutions, a leader in developing outdoor and active lifestyle products and a subsidiary of Jarden Corporation. Additional information can be found at http://www.purefishing.com.

About Jarden Corporation
Jarden Corporation is a leading provider of a diverse range of consumer products with a portfolio of over 100 trusted, quality brands sold globally. Jarden operates in three primary business segments through a number of well recognized brands, including: Outdoor Solutions: Abu Garcia®, Aero®, Berkley®, Campingaz® and Coleman®, ExOfficio®, Fenwick®, Gulp!®, K2®, Marker®, Marmot®, Mitchell®, Penn®, Rawlings®, Shakespeare®, Stearns®, Stren®, Trilene®, Völkl® and Zoot®; Consumer Solutions: Bionaire®, Crock-Pot®, FoodSaver®, Health o meter®, Holmes®, Mr. Coffee®, Oster®, Patton®, Rival®, Seal-a-Meal®, Sunbeam®, VillaWare® and White Mountain®; and Branded Consumables: Ball®, Bee®, Bernardin®, Bicycle®, Billy Boy®, Crawford®, Diamond®, Dicon®, Fiona®, First Alert®, First Essentials®, Hoyle®, Kerr®, Lehigh®, Lillo®, Loew Cornell®, Mapa®, NUK®, Pine Mountain®, Quickie®, Spontex® and Tigex®. Headquartered in Rye, N.Y., Jarden ranks #379 on the Fortune 500 and has over 25,000 employees worldwide. For in-depth information about Jarden, please visit http://www.jarden.com.