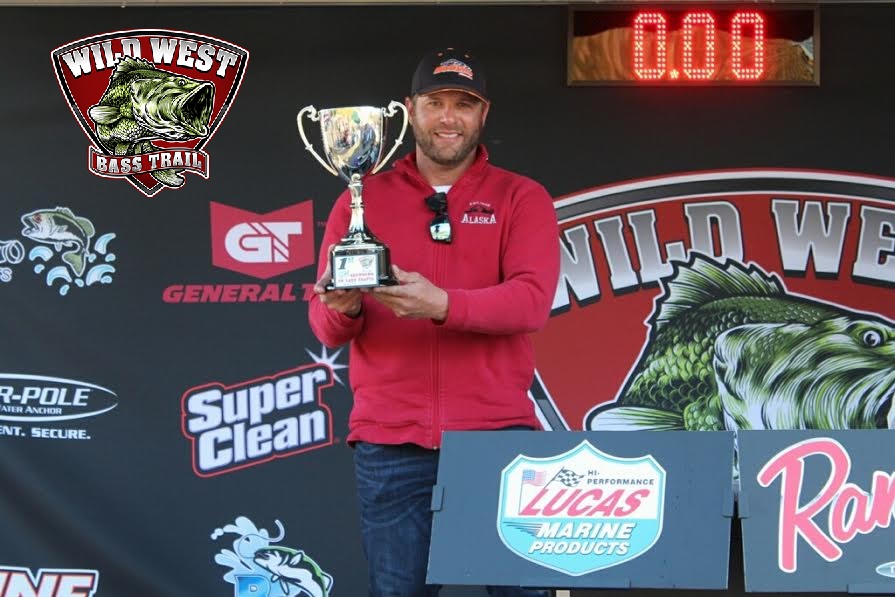 REDDING, Calif. – Alex Niapas of Angles Camp, Calif. added a final day's weight of 11.81 to make his wire-to-wire victory official at the 2019 Wild West Bass Trail (WWBT) Pro/Am season-opener – the SuperClean Showdown on Lake Shasta.
Holding a Day One limit at 20.92, that weighed in at more than five-pounds over his nearest competitor, Niapas took an early lead over the capped WWBT 150-boat field.
Day Two, his five-fish came in at a super-impressive 30.22 and stretched the gap in his lead by more than 25-pounds. The anchors in his second day's weigh fish were a 13.58 largemouth and an 8.32 spotted bass.
The final day's bag gave Niapas a three-day total of 62.95. This maintained his 25-plus-pound lead for the win. For his efforts he pocketed $20, 750 including contingency dollars and a Big Fish payout.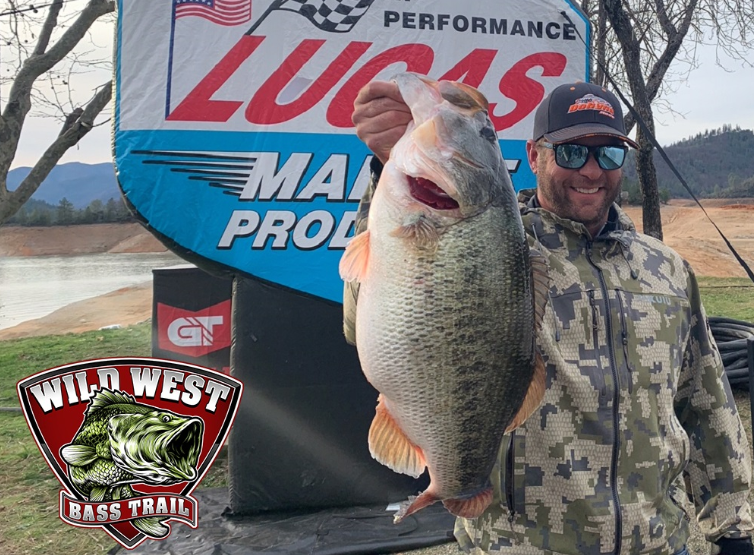 THE WINNING FISH
He wasn't surprised by his top-spot on the leaderboard.
"I knew I would do good and had high expectations to win the event," he stated. "But, I did not think I would win by this much or have that huge bag on the second day."
Recalling his shock at the realization of his teener largie, Niapas described the rocket-quick catch as lasting only about 10 to 15 seconds.
"When it jumped, it looked like a seven or eight-pounder and then when my non-boater netted it and I saw it at the bottom of the boat, I was stunned," he recalled. "It was so big and fat!"
Niapas worked daily for about a dozen bites, fishing the same areas all three competition days; but being more challenged by the bright bluebird skies of the final day's conditions.
"I was fishing the Squaw and Pit Arms, focusing on rockpiles and trees," he revealed. "Mainly, I was fishing 15- to 30-feet, with water visibility that was 3- to 4-feet."
While he did disclose the majority of his fish fell to a large, soft-bodied swimbait, including the teener and the giant spot, he declined to divulge specifics, including if it was a retail brand or handcrafted swimmer.
"I was using a medium-speed retrieve – nothing special," he did reveal.
He also stated he enticed some fish with other lures, such as darter heads; but none of his key fish.
Niapas thanked the WWBT for the event, California Reservoir Lures and Ben Green Insurance. He plans to use his winnings for a new trolling motor.
2nd 37.55 Jason Castaneda $10,000
3rd 35.80 Joey Reggio $7,000
4th 35.45 Greg Gutierrez $7,500
5th 35.29 Cliff King $5000
The next WWBT Pro/Am will blast off on New Melones on March 29 – 31, 2019
The WWBT debuted in 2016. The trail includes a Pro/Am circuit and two Teams circuits – one based in California and the other in Arizona.
A special thanks to all the WWBT sponsors – Ben Green Insurance, Dobyns Rods, Gary Yamamoto Custom Baits, General Tire, Genesis Graphics, Lowrance Electronics, Lucas Oil, P-Line, Power-Pole, Protect the Harvest, Ranger Boats, Super Clean, Top This Premier Accessory Outfitters, Vets 4 Hunting and Fishing.
For more information visit WildWestBassTrail.com and follow WWBT at Facebook, YouTube, Twitter, Instagram.