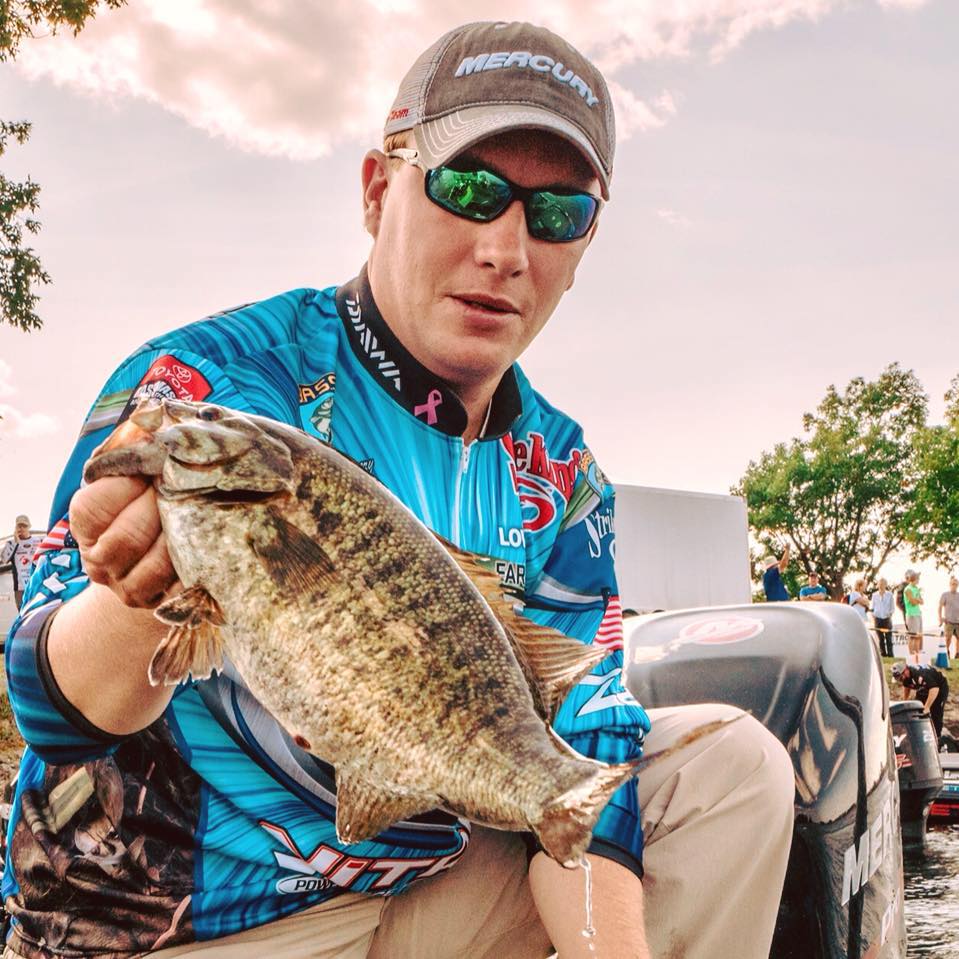 There are many in the 52-angler Bassmaster Classic with some prior experience on the Tennessee River and Ft. Loudon and Tellico lakes.
You can count Andy Montgomery in that group as he visited the fishery on three occasions, twice for an FLW Tour stop and once for a PAA event. Even with some prior experience there, he thinks this year's Classic will be completely different than what he knows about fishing there.
Mixed Results and Plenty of Unknowns
Andy Montgomery has finished both 7th and 107th here, so his results are decidedly mixed. You can also throw those results out the window as they were more than ten years ago and during a completely different time of year.
"I'm pretty sure I've finished either in the Top 10 or the bottom ten every time I went there, and it was always a summertime event. Even for the Tennessee River in general, I can't remember a time when I was there for the pre-spawn, it was always an offshore ledge fishing deal in the heat of the summer," says Montgomery.
Adding to the differences in calendar months are the recent rains in the area. Montgomery thinks the water will be very stained and that was what he was hoping for going into this event.
"I had already ruled out Tellico because it is such a far run and was really hoping to stay in Loudon since it is dirtier water, but now the whole system will probably be more stained," he says.
Predictions
Since the water is likely to be off-colored, Montgomery predicts a shallow power-fishing approach will be needed. "
It is going to be typical shallow stuff like crankbaits, spinnerbaits, jigs, and vibrating jigs. It's the perfect time of year to do that, and with the dirty water it should make it even better," he says.
When asked what he thinks it will take to win, he predicted tough fishing but that there will still be good weights brought in.
"This time of year, the fish are always the heaviest they are going to be, and you might not catch a lot, but the weights will be big. I think 17 or 18 a day will win it, but you'll see plenty of guys struggle to bring a limit in each day," adds Montgomery.
He also plans to target largemouth, even though there are some giant smallmouth swimming there.
"The biggest unknown is what those smallies will do if the water is muddy, I think largemouth tend to bite better when the water is dirty," he says. "If they didn't have so record rains, I would have guessed that you would have to have a few smallmouths each day to do well."
Getting His Boat Ready
Since Montgomery has already completed in two Bass Pro Tour events before the Classic, he is already taking the extra step to work to maintain his boat and outboard engine. He uses a two-step process that includes Lucas Marine Fuel Treatment and Lucas Safeguard™ Ethanol Fuel Conditioner with Stabilizers to keep his outboard running flawlessly.
'This is my third tournament, and I fish a lot, so I want to make sure my Mercury is running great and as good as it was when I got it. The Fuel Treatment cleans your plugs, injectors and keeps it running at the peak performance level," he says. "I add it about once a month, and it helps to reduce carbon buildup and anything else that could harm my engine."
The Ethanol treatment is more due to convenience, and he uses it every fill-up. "When I am on the road, I am looking for gas to fill up, I don't have time to search for ethanol free gas," says Montgomery. "The ethanol fuel conditioner is the cheapest, quickest and best way to protect your engine."
With all eyes and camera lenses on the Bassmaster Classic anglers, Montgomery wants to make sure his boat is shining brightly and uses the Lucas appearance products to help him with that.
"I keep their Slick Mist Detailing Kit with me everywhere I go since it has everything I need right there," he says. "Plus, I think if I can keep my boat looking clean, the bass may want to get closer and go for a ride."
There are many unknowns going into this year's Classic. The weather and relatively unknown fishery have thrown a curveball to many anglers in the field, but Montgomery is ready to take on the Tennessee River.
One thing is for sure though, his outboard will be running at its best, and his boat will be clean.