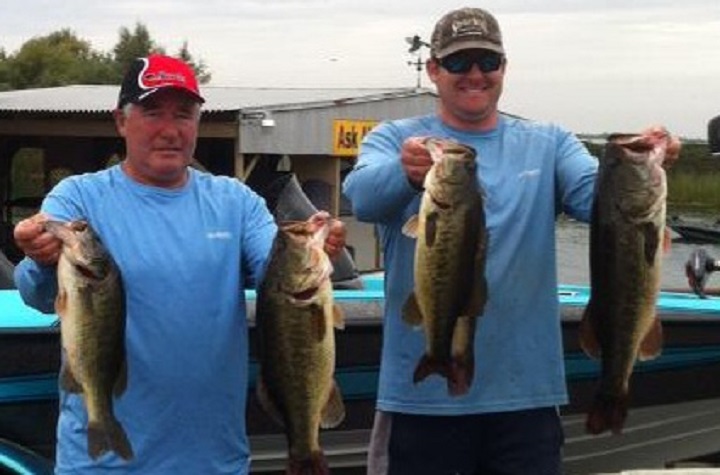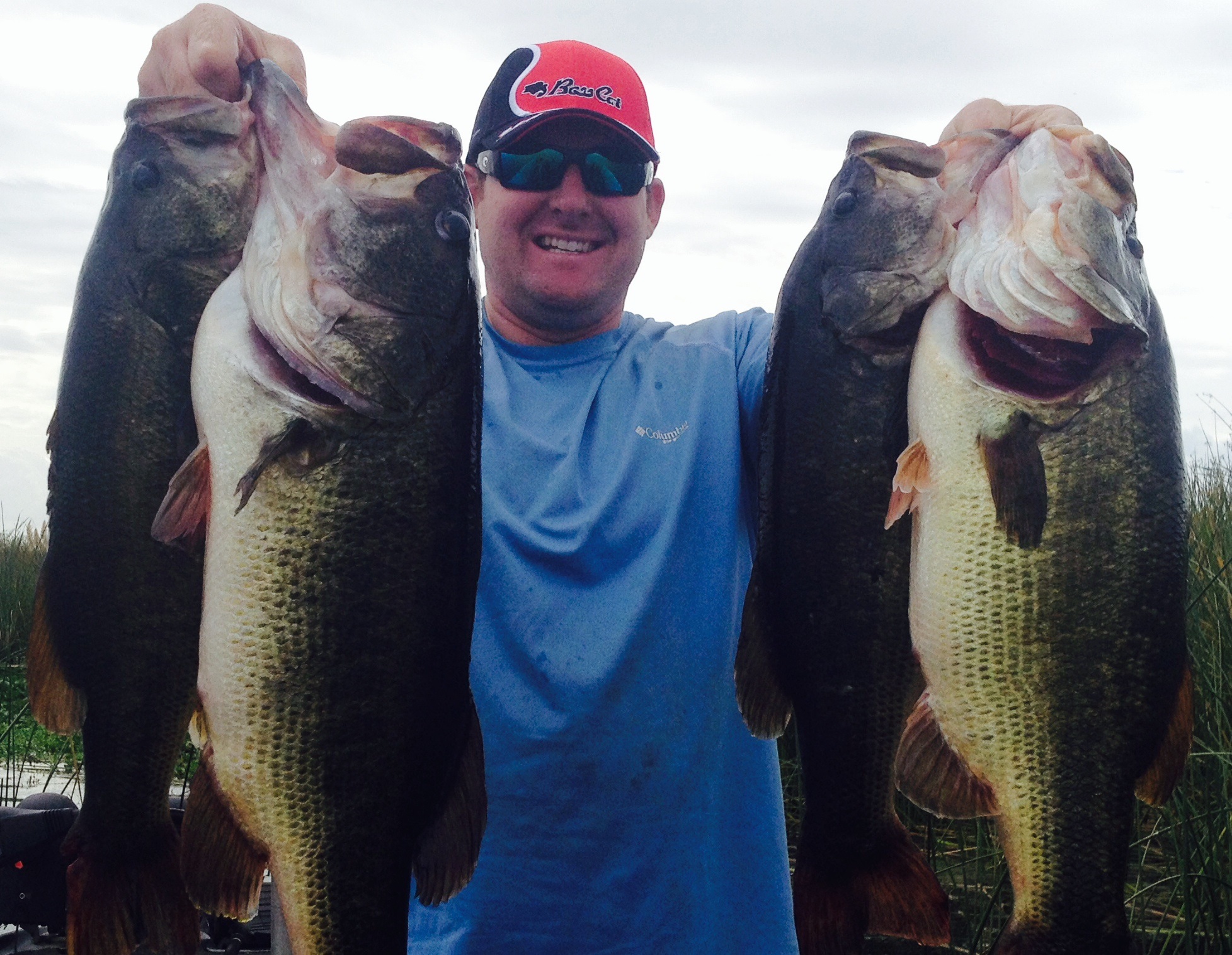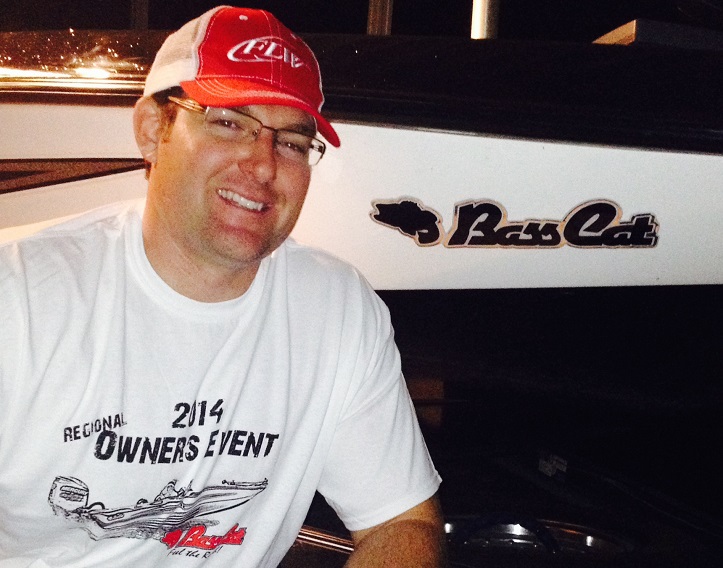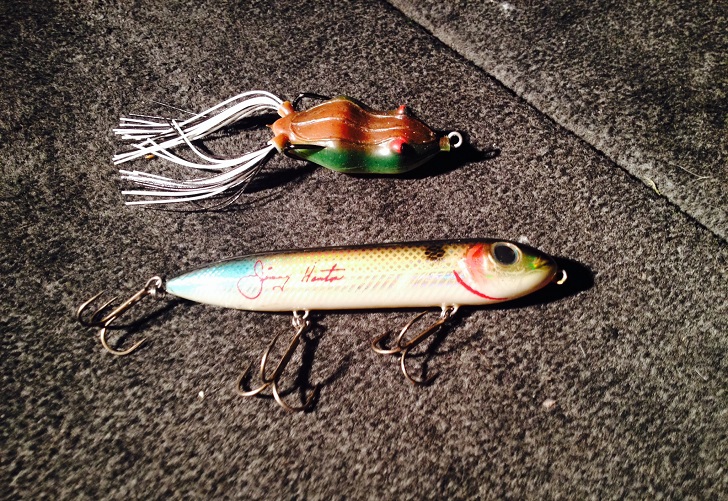 Delta locals Lorenzo and John Rossetti launched on the California Delta this weekend to defend their championship title in the 2014 West Coast Bass Cat Owner's Invitational event. At the end of the event, the Rossetti team again topped the field with a two-day total of 49.68.
The father and son team led day one with just over 18 lbs and on day two added another five fish limit of 31.43, bolstered by a 9.75 big bass.
DAY ONE
Lorenzo, the younger Rossetti described the day one fishing as "more difficult".
"The wind blew, there were high skies and passing clouds; the bite was way different between Saturday and Sunday." he said. "The first day, we caught between 10 and 15. We got a couple better fish on top, but ended up filling out the limit  with two other fish on a Strike King 1/2 oz black and blue jig and a final one with a dropshot."
The Rossetti's biggest on day one went 6-6 and their limit came in at 18.25. When asked about his confidence level at the end of the first day Lorenzo said, "I thought we had a good shot, but it is fishing, so you never know and the Delta has humbled me many times."
DAY TWO
Lorenzo credited the change in conditions to the better bite of day two. "Given the weather, I thought for sure we would get them first thing in the morning again; but it just didn't pan out - only the rats were biting," he said.  "Later, the tide started to switch, the clouds started to roll in, it looked like it was going to rain and the fish got the hunger bug and just went off. They started eatin' at about 10:30 a.m. until about 1:45 p.m. and we caught maybe 15 or 16 fish during that time. It wasn't like a BAM/BAM kind of thing, where we only had a 45 minute window. That feeding bite lasted for a couple of hours."
The Rossetti's went into those feeding hours with a small limit of about 12 lbs. The raindrops began at the top of the tide and their nine was in the boat shortly after that. "Next, my dad got one about seven," recalled Lorenzo. "They just kept biting. I got a six, then a five, then another five and half, then a couple of threes and a four that wouldn't help. I lost another seven about 1:30 p.m."
LURES
All of the Rossetti's weigh fish on day two came on topwater. "I got all mine on a Spook and my dad got his on a frog," he said. "I couldn't get anything going on the faster stuff like the buzzbait, which I was doing well with in practice. They really just seemed to want something that wasn't moving that fast and they could just cruise up and get. Even if I got them to look at one of the faster baits, they would come up and swirl at it; but not hit it and that told me that they did want to come up and eat, but they didn't want to commit to the faster moving baits. They just wanted that slow, methodical, easy meal. That is why we stuck with the frog and the Spook."
Lorenzo reported catching some fish on other topwater baits and also punchin'; but nothing that went to the scales.
LOCATION
Key areas for the team contained tules and rock in water depths of 3 to 5 ft. "It wasn't about being in this cove or that point," explained Lorenzo. "It was more about places where the water was trickling through, not too fast, but not too slow, just in a happy-medium. The tules had to be on the bank, where the rock was, with those little calm pockets behind the weed beds. I probably saw a dozen fish or so between three and eight or nine pounds that were just cruising around in those troughs and that is when the light bulb went off to tell me we needed to be on top, because the fish were just cruising. Another key, was the bait. If there wasn't bait on the bank, you were in the wrong spot."
The father and son Rossetti team have won approximately 70 team tournaments on the California Delta. As the winner of the 2013 West Coast Bass Cat Owner's Invitational, they qualified for the Bass Cat championship event in Mountain Home, Arkansas. They ended their Bass Cat season last year with a win at that Championship event. They are looking forward to returning to Arkansas to compete in the 2014 Bass Cat championship. Lorenzo is sponsored by Revenge Baits, Strike King, Phenix Rods, Prudential Realty and Outdoor Sportsman.