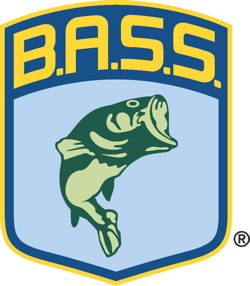 With a victory in the Women's Bassmaster Tour Championship presented by Academy Sports & Outdoors, Kim Bain finished the season just as she started it. To kick off her first season of WBT competition, Bain of Alabaster, Ala., scored victory on Texas' Lake Lewisville in April. Saturday, she came full circle, outlasting 19 other competitors with a three-day total of 23 pounds, 8 ounces, on Arkansas' Lake Hamilton, which was enough to earn the top prize of a $55,000 boat package and $5,000.
Buoyed by her customary Day 2 charge, Bain used the victory to accumulate the most points in the Toyota Tundra Women's Bassmaster Tour Angler of the Year Race. With the AOY, Bain earned the subsequent Bassmaster Classic berth and will become the first woman angler to fish the marquee event in its 39-year history.
With history on the line, Bain was able to hold off nerves and hard-charging Audrey McQueen of Eagar, Ariz., climbing from seventh on Thursday into the lead Friday and not relinquishing on the final day of competition.
"I was so excited I had a rough start today," said Bain, 28. "I lost two fish in the first hour of competition and I got very frustrated. But I was able to settle down and stick with what I knew would work."
Bain, who caught her limit by noon, worked pockets of grass, targeting water that was 3 to 4 feet deep. She primarily worked a Reactions Innovations Trixie Shark in two productive spots she located during practice. While the Trixie Shark was her main lure, she mixed in a finesse worm and a crankbait throughout the competition.
Bain now will set her sights on the 2009 Bassmaster Classic, set for Feb. 20-22 out of Shreveport-Bossier City, La., and the Red River. She has four months to prepare for the competition.
"I'm going to use the time and relax," said Bain. "This is such an accomplishment that I really need some time to reflect."
McQueen, who posed the biggest threat to Bain, posted a three-day total of 21 pounds, 11 ounces. Amazingly, she finished the first day of competition in 19th place, but used the biggest limit of the tournament Friday, a 12-5 bag, to move up to second place and vault into contention.
She rounded out her Championship event with 7 pounds, 12 ounces, on Saturday, a solid limit but ultimately not enough to overtake Bain. McQueen was able to figure out Hamilton even though she spent only the official practice day on the fishery. McQueen is four months pregnant and received last-minute permission from her doctor to compete and had little time to prepare for the Championship.
An eight-time champion elk caller, the Arizona pro exclusively used a Texas-rigged Zoom green pumpkin finesse worm.
"I had a fantastic tournament and really, I had low expectations coming in," said McQueen. "But I put myself in position. I am kicking myself because I didn't change my hooks on the first day of the event. Making that adjustment made all the difference on the final two days."
Rounding out the top five was Thursday leader Debra Petrowski of Arlington, Texas, in third with 16-6; Juanita Robinson of Highlands, Texas, in fourth with 15-1 and 2007 WBT Championship winner Pam Martin-Wells of Bainbridge, Ga., with 14-11.
Winning the co-angler division and a $37,500 boat package and $3,250 was Barbara Gaskins of Suffolk, Va. Gaskins posted a three-day total of 9 pounds, 5 ounces and outlasted Monica Altman of Angier, N.C., in second with 8-0 and Debra Cook of Gardendale, Ala., in third with 7-14.
About BASS
For 40 years, BASS has served as the authority on bass fishing. With its considerable multi-media platforms and expansive tournament trail, BASS is guided by its mission to serve all fishing fans. Through its industry leading publications Bassmaster Magazine, BASS Times and Fishing Tackle Retailer and comprehensive web properties in Bassmaster.com and ESPNOutdoors.com, the organization is committed to delivering content true to the lifestyle. Additionally, television programming on ESPN2 continues to provide relevant content from tips and techniques to in-depth tournament coverage to passionate audiences.
The organization oversees the prestigious Bassmaster tournament trail which includes the Bassmaster Elite Series, Bassmaster Opens, Women's Bassmaster Tour and the Bassmaster Classic, the ultimate celebration of competitive fishing. Through its grassroots network, the BASS Federation Nation, BASS sanctions more than 20,000 events annually.
BASS also offers an array of services to its more than 500,000 members while spearheading progressive, positive change on issues related to conservation and water access. The organization is headquartered in Celebration, Fla.