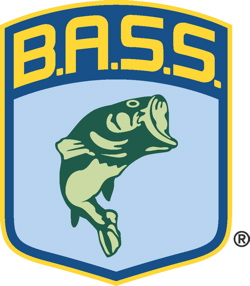 Mike Babineaux of Lafayette, La., owes a debt of gratitude to Bassmaster Elite Series Anglers Kevin VanDam, Mark Davis and Michael Iaconelli. Those famous anglers anchored Babineaux's BASS Fantasy Fishing team this year, earning him the grand prize in the BASS Insider Fantasy competition.
As the highest-ranked BASS Insider member, Babineaux wins an expenses-paid trip for two to Anglers Inn Resort on Lake El Salto, Mexico.
"I've never won anything like this," said Babineaux a 31-year-old angler, who has played BASS Fantasy Fishing for the past three years. "I am definitely excited."
VanDam and Davis anchored his five-angler teams throughout the 11-event Bassmaster Elite Series season. "I switched out the other three based on how well the guys had done in the past on each lake," he explained. "I swapped VanDam for Iaconelli in the last tournament."
That trade ensured Babineaux the prize. Although VanDam cinched his fourth Toyota Tundra Bassmaster Angler of the Year title at New York's Oneida Lake, Iaconelli earned more Fantasy points, weighing in the heaviest limit one day and finishing third overall.
The 2008 BASS Fantasy Fishing competition attracted more than 30,000 participants who played online through www.bassmaster.com. Success is based on the performance of the five Elite Anglers a player selects for their Fantasy Fishing team.
Points are awarded for anglers who weigh in the heaviest limits and largest bass, for daily leaders and for rank in the final standings.
A BASS member since 2005, Babineaux joined BASS Insider two years ago, when he began playing Fantasy Fishing. He credits the resources, such as the Angler Pro File database, on Bassmaster.com and Bassinsider.com for his success.
Assistant operations manager for Cherokee Services near Lafayette, Babineaux has only been bass fishing for the past seven years. "The guys at work got me into fishing," he explains. And it will probably be one of those fishing buddies who receives the invitation to join Babineaux on his four-night/three-day fishing vacation at Anglers Inn.
One of the most productive lakes in North America, El Salto is known as the place to go to catch a trophy bass. That news really excited Babineaux, who has never fished outside the United States. His lifetime biggest bass weighed 5 1/2 pounds, he said.
He hopes to schedule the Mexico trip next winter, when odds of hooking a giant bass are highest. But he won't be heading south February 20-22. Babineaux has marked off those days to attend the Bassmaster Classic in Shreveport, La., where he hopes to deliver a personal thank-you to Classic qualifiers Kevin VanDam, Mark Davis and Michael Iaconelli.
MCCLELLAND REFLECTS. Mike McClelland might feel a pang of regret for not winning the 2008 Toyota Tundra Bassmaster Angler of the Year crown, the sport's most coveted title, but he's not kicking himself over it.
He wouldn't have any reason to, not with the Bassmaster Elite Series season he's had.
He ended the Angler of the Year race in third place, narrowly missing out on second place by just a few points. He qualified for his sixth Bassmaster Classic and logged his third Bassmaster Elite Series victory — his sixth BASS win — and two fourth-place finishes. He made the top-50 cut in all 11 season events. He was the first Elite pro to score two boat-wrap sponsors and expanded his brand-building opportunities with his stellar season.
"This year was by far my best season," said McClelland, who's from Bella Vista, Ark. "I have never been as high in Angler of the Year standings throughout the course of a season. Other years I've been up in the top 10 occasionally, but I've never maintained a top standing. It was definitely a good year, the best I've ever had."
His Elite win in March on Florida's Harris Chain of Lakes wasn't just a good start to a season. The victory helped turn around his past Florida competition history — a 117th-place showing on Lake Tohopekaliga in 2001, and a couple of mid-90th place finishes on Toho in 2005, for example. Florida has plagued him as far back as 1988, when he was 103rd in a BASS event on the Harris chain.
"Florida has always been the toughest state for me, so to get this year started off with a win in Florida, then to back it up with another top-20 in Florida, at Kissimmee, was great. And it set the stage for me to make a really good run on Angler of the Year."
He led the Angler of the Year standings three times in the first half of the season. He dropped back in the latter part of the season, but never lower than sixth. In the end, Kevin VanDam of Kalamazoo, Mich., triumphed, taking his fourth Toyota Tundra Bassmaster Angler of the Year crown.
McClelland said there isn't any one particular tournament he'd pick to do over to make the AOY race end differently, but he looks back on "Day 3" in general as the weak link in his season.
"Day 3 really haunts me. There were three or four events where I was close to making the top 12 after Day 2, then had a bad third day. Lake Murray comes to mind, but it also happened in two or three other events. My day-three performance was probably my biggest letdown over the course of the year."
His ability to pinpoint where it went wrong is part of McClelland's expertise as a pro angler. Such insight didn't happen overnight, of course; he's been competing since the mid-1980s, when he entered BASS Federation Nation club events. Now, at 40, and among the best of the sport, he says he's still learning.
"You never quit learning. If anyone says they feel like they've reached that comfort level where they've learned all they need to learn, I think they're way out in left field. Every year a new tactic comes along, every year there's something new that puts a fish in the livewell. Just over the past two or three years, I've caught fish in ways that I'd never caught them four, five, six years ago. We learn from each other. I travel with (Elite pro) Jeff Kriet, and I continue to learn from him, week to week, year to year. There's a lot of things he's taught me that have been a big part of my success over the past two or three years."
With the 2008 Elite season wrapped up, McClelland is studying the next big challenge, the 2009 Bassmaster Classic, set for Feb. 20-22 on the Red River out of Shreveport-Bossier City, La.
"I feel very confident about the Red River," he said. "It's not in my backyard, but the Red River is a fishery I've had some experience on. I've never fished it that early in the year, but I do feel like I'm familiar enough with it and that style of fishing that I can go down there and do well.
MORE MILLIONAIRES: The membership of the BASS Millionaires Club is growing fast. When the 2008 Bassmaster Elite Series season began last February, 20 anglers in the world could say they had amassed BASS earnings of more than $1 million. By the end of the 2008 season, membership was up to 29.
The newest members are Elite anglers Scott Rook of Little Rock, Ark., $1.01 million; Greg Hackney of Gonzales, La., $1.03 million; Mike McClelland of Bella Vista, Ark., $1.05 million; Boyd Duckett of Demopolis, Ala., $1.06 million; Dean Rojas of Lake Havasu City, Ariz., $1.1 million; Terry Scroggins of San Mateo, Fla., $1.1 million; Timmy Horton of Muscle Shoals, Ala., $1.1 million; Kelly Jordon of Mineola, Texas, $1.1 million; and Edwin Evers of Talala, Okla., 1.2 million.
Several more pros are poised to hit the mark. Brent Chapman of Kansas, Kevin Wirth of Kentucky and Todd Faircloth of Texas are within $100,000 — the top prize of an Elite event.
The top earner of the club at the beginning of the season still had his throne at the end of the season — with a vengeance. Kevin VanDam of Kalamazoo, Mich., became the first to shoot past $3 million. His $250,000 prize for winning the 2008 Toyota Tundra Bassmaster Angler of the year race helped him over the line bringing his total earnings to $3,242,458.
CLASSIC QUALIFIER NOTES: Each of the 37 Bassmaster Elite pros who qualified for the 2009 Bassmaster Classic, Feb. 20-22 on Louisiana's Red River out of Shreveport-Bossier City, has a story of perseverance and triumph to tell. Among them are:
* Bryan Hudgins of Orange Park, Fla., and Byron Velvick of Del Rio, Texas, who are the only first-time qualifiers from the Elite Series. Both qualified for the Elite Series in a last-ditch effort via the 2007 Bassmaster Elite Series WildCard event.
* Dustin Wilks of Rocky Mount, N.C., who claimed a Classic spot in his comeback year. He sat out the 2006 and 2007 Elite seasons for a series of arm surgeries. Wilks finished in a tie for 13th in the Toyota Tundra Bassmaster Angler of the Year standings.
* Gary Klein of Weatherford, Texas, who will make his 27th Classic appearance — more than any other pro who qualified Sunday. Rick Clunn of Ava, Mo., would be the next angler invited to the Classic- his 32nd – if an angler qualifies through two avenues.
* The newly crowned Advance Auto Parts Rookie of the Year, Bobby Lane of Lakeland, Fla. Lane's brother, Chris Lane, 42nd in points, did not. The Lanes competed against each other in the 2008 Classic, both as first-timers.
* Defending champion Alton Jones of Waco, Texas, could have coasted into the 2009 Classic because his spot was guaranteed the day he won the 2008 Classic. Yet he was able to stay so strong throughout the 2008 season, he ended in fifth place in 2008 Toyota Tundra Bassmaster Angler of the Year standings.
A GIFT FROM SKEET. 2007 Toyota Tundra Bassmaster Angler of the Year Skeet Reese left his shoes behind when he crossed the Bassmaster Elite Series stage for the final time in 2008 in Syracuse, N.Y. Reese, known for favoring yellow clothes and equipment, gave his shoes, in trademark yellow, to BASS contractor James "Pooley" Dawson.
Reese has known Dawson since Reese's early days fishing BASS tournaments and wanted to thank him for all of his hard work. Dawson, who worked with Ray Scott in BASS' formative days, has been collecting memorabilia and souvenirs since the 1970s.
"He's just a fantastic guy who is always smiling or making someone laugh," said Reese. "I wanted to let him know I really appreciate what he does."
The gift didn't come without consequences for Reese. Upon exiting the stage, shoeless, Reese realized he had to trek through the muddy grounds at Oneida Shores Park, which was saturated from three straight days of heavy rain.
"Maybe that wasn't the best idea," said Reese, as he tiptoed through the back of the venue.
ANOTHER MILESTONE FOR VANDAM. "That's incredible. Sometimes I wonder where it all went," said newly crowned Toyota Tundra Bassmaster Angler of the Year Kevin VanDam after being informed he crossed the $3 million threshold in career earnings.
About BASS: For 40 years, BASS has served as the authority on bass fishing. With its considerable multi-media platforms and expansive tournament trail, BASS is guided by its mission to serve all fishing fans. Through its industry-leading publications Bassmaster Magazine, BASS Times and Fishing Tackle Retailer and comprehensive Web properties in Bassmaster.com and ESPNOutdoors.com, the organization is committed to delivering content true to the lifestyle. Additionally, television programming on ESPN2 continues to provide relevant content – from tips and techniques to in-depth tournament coverage – to passionate audiences.
The organization oversees the prestigious Bassmaster tournament trail, which includes the Bassmaster Elite Series, Bassmaster Opens, Women's Bassmaster Tour and the Bassmaster Classic, the ultimate celebration of competitive fishing. Through its grassroots network, the BASS Federation Nation, BASS sanctions more than 20,000 events annually.
BASS also offers an array of services to its more than 500,000 members while spearheading progressive, positive change on issues related to conservation and water access. The organization is headquartered in Celebration, Fla.