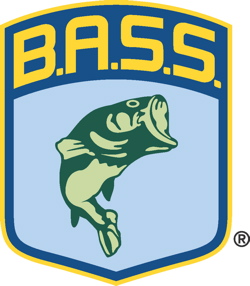 When it comes to new fishing tackle, what in the world could catch the eye of Bassmaster Elite Series pros — the anglers who already own garages full of gear?
Quite a lot, actually, according to Clark Reehm of Russellville, Ark., Preston Clark of Palatka, Fla., and Skeet Reese of Auburn, Calif. They were just three of the Elite pros who trekked this month to Las Vegas for the ICAST sportfishing trade show, where new tackle is unveiled.
Their main mission was to work in their sponsors' booths, not to evaluate products, but the three left the show impressed by several items.
Reese, the reigning Toyota Tundra Bassmaster Angler of the Year, said the newest Revo reel by Abu Garcia was among his favorite ICAST introductions. He might be slightly prejudiced on that one; it's the Skeet Reese Signature Revo. Called the SKT Revo for short, it's his first namesake reel.
"I used the Revo at the 2008 Bassmaster Classic, but they're just now on the market," Reese said. "It's one of the lightest reels on the market; has a high-speed, 6.4:1 gear ratio; more ball bearings than the Revo Premier; and an oversized handle for more torque and power. It's good for any fishing, from light-line finessing to power-fishing crankbaits — you can do whatever you want with this reel.
"Then, at the Lucky Craft booth, I got to see the prototypes of the Redemption Spinnerbaits. There's nothing like them on the market. The head design's completely different, and the finishes are translucent and lifelike. Redemption is a deal I've been working on with Lucky Craft, so it was exciting to see the prototypes."
Clark said he was so busy working for Stick Jacket — one of his sponsors — he didn't have time to see much of the show.
"I was putting in 18-hour days with Stick Jacket — they have a rod cover that really does protect a rod," the Florida pro said. "It was the company's first ICAST show, and we were overwhelmed with the attention we got, especially from Asian and European buyers."
But he did find a few minutes to walk through ICAST's showcase of new products
"What I paid the most attention to were the new Sebile swimbait models," he said. "They're larger than the Sebile Magic Swimmer, the bait Kenyon (Hill) used to win at Clarks Hill, and the swimbait everybody caught them on at Lake Murray."
"I heard a lot of people talking about the reel that won Best of Show (the Shimano Curado E, a baitcaster), and I also heard a lot of talk about the new line Berkley's come out with (FireLine Tracer Braid). I didn't get an opportunity to put that in my hand. I want to look at it and go out and test it."
Reehm, who's in his rookie year on the Elite trail, was taken with the Trol-Lok, a device from a Pennsylvania-based company called RMC Boatworks. Trol-Lok was designed to lock a stowed trolling motor to the boat deck so it doesn't bounce around when the boat is under way.
"If I could have, I would have bought one right then and there to use on Lake Erie," said Reehm, referring to the Bassmaster Elite Series event that begins Thursday out of Buffalo.
"The two baits that stood out most in my mind were the new 4-inch Tru-Tungsten swimbait —all the smaller swimbaits were getting attention — and the Dean Rojas SPRO Frog, a popping version with a cut mouth that has a lot of the guys excited. And my jig sponsor, Fin-Tech, now has an 8/0 Magnum Title SHot flipping hook. I liked the Ardent Culling System, which consists of floats with dials on them on which you can record estimated weights. You can't tell a fish's weight just by looking in the box (livewell)."
KVD CLOSES IN ON $3M. Bassmaster Elite Series pro and three-time Toyota Tundra Bassmaster Angler of the Year Kevin VanDam of Kalamazoo, Mich., who has banked more BASS career winnings than any other pro, could make history again before the end of the 2008 season, this time as the first BASS angler to eclipse the $3 million mark.
With two tournaments remaining in 2008, VanDam's earnings are at $2,960,958 as the 40-year-old pro has had a solid run through the Elite Series season. After a third-place finish at the 2008 Bassmaster Classic on South Carolina's Lake Hartwell, VanDam has notched two $100,000 victories, at the Citrus Slam on Florida's Kissimmee Chain and the Bluegrass Brawl on Kentucky Lake. He also had a string of top-10 finishes: Clarks Hill Lake (fourth), Lake Murray (eighth), Wheeler Lake (second) and the win at Kentucky Lake.
VanDam, a two-time Bassmaster Classic winner, has led the 2008 Toyota Tundra Bassmaster Angler of the Year standings since winning at Kentucky Lake. He has grabbed a fistful of bonuses throughout the season, including a $1,000 reward per event in which he leads the AOY standings.
Denny Brauer of Camdenton, Mo., is the only other pro to have surpassed the $2 million mark in BASS winnings. With three top-12 finishes in Elite competition this season, his career earnings are now $2,277,701.
Twenty-six other anglers can claim membership in the BASS Millionaires Club, an exclusive group of pros who have surpassed the $1 million mark in BASS tournament winnings. Elite pros who have recently crossed the $1M threshold were Scott Rook of Little Rock, Ark., who achieved the mark at Kentucky Lake, and Boyd Duckett, the 2007 Bassmaster Classic champion.
EMPIRE CHASE BEGINS. Bassmaster Elite Series pros hit Lake Erie and the Niagara River on Monday to begin three days of practice for the all-important 10th event of the Elite season, the Empire Chase presented by Farmer's Insurance.
Out of Buffalo, the Thursday-Sunday tournament promises great smallmouth action for Elite pros, all of whom are jockeying for more points to be among the 2009 Bassmaster Classic qualifiers. The event also is crucial to the frontrunners in the Toyota Tundra Bassmaster Angler of the Year race.
For fishing fans, a slate of activities begins at Buffalo's NFTA Boat Harbor with the first launch, at 8 a.m. ET Thursday, and wraps up with Sunday's final-day weigh-in at 5 p.m. ET.
One event of particular interest to kids is the Berkley rod-and-reel giveaway Saturday. The combos will be given to the first 50 kids who line up at the Berkley Tank for the free Berkley Beginner Fishing Class, which starts at 3:15 p.m.
Sunday's weigh-in, from which one Elite pro will emerge with the $100,000 top prize, will be preceded by Hooked Up at 4:30 p.m. The live show hosted by ESPN Outdoors personalities Mark Zona and Tommy Sanders can be seen at www.Bassmaster.com. Fans on hand can be part of the audience.
As always for those at home, www.Bassmaster.com will present live, streaming video and real-time leaderboards of the Empire Chase's weigh-ins. Photo galleries and in-depth stories will be posted daily.
A full list of Empire Chase events is online at www.Bassmaster.com (click on "Tournaments – Attend an event").
FLAG WRAPS AT THE CLASSIC. Army Bass Anglers has agreed to bring its American flag-wrapped Skeeter boats to the 2009 Bassmaster Classic, Feb. 20-22 on the Red River out of Shreveport-Bossier City, La.
The patriotic-themed bass boats will take part in morning take-off ceremonies.
Army Bass Anglers is a group of active soldiers who compete in team tournament events while promoting the group's charity programs that help fellow soldiers.
CONSERVATION SPOTLIGHT. The largemouth population of a Long Island lake recently got a boost from a project of two clubs in the New York BASS Federation Nation.
The Long Island Bassmasters and Twin Forks Bass Club partnered with the New York Department of Environmental Conservation (NYDEC) to release 1,500 largemouth bass into Lake Ronkonkoma.
The introduced bass, which were bought from a commercial provider, ranged in size from 5 ½ to 7 inches. The NYDEC will monitor their growth and contribution to the lake's overall bass population.
CO-ANGLER-FREE. "Everybody's talking about the announcement that we won't have co-anglers next year. I'm excited. Most of us are." — Bassmaster Elite Series pro Clark Reehm of Russellville, Ark., reacting to the news that pros will compete without co-anglers in 2009 Elite tournaments
About BASS
For 40 years, BASS has served as the authority on bass fishing. With its considerable multi-media platforms and expansive tournament trail, BASS is guided by its mission to serve all fishing fans. Through its industry-leading publications Bassmaster Magazine, BASS Times and Fishing Tackle Retailer and comprehensive Web properties in Bassmaster.com and ESPNOutdoors.com, the organization is committed to delivering content true to the lifestyle. Additionally, television programming on ESPN2 continues to provide relevant content – from tips and techniques to in-depth tournament coverage – to passionate audiences.
The organization oversees the prestigious Bassmaster tournament trail, which includes the Bassmaster Elite Series, Bassmaster Opens, Women's Bassmaster Tour and the Bassmaster Classic, the ultimate celebration of competitive fishing. Through its grassroots network, the BASS Federation Nation, BASS sanctions more than 20,000 events annually.
BASS also offers an array of services to its more than 525,000 members while spearheading progressive, positive change on issues related to conservation and water access. The organization is headquartered in Celebration, Fla.