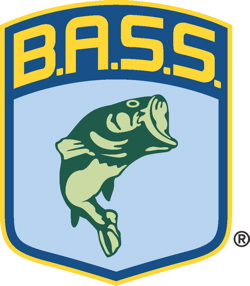 The Bassmaster Elite Series will bring its fifth tournament of the season – the Pride of Georgia presented by Evan Williams Bourbon – to the Peach State.
Clarks Hill Lake, a 39-mile-long impoundment located 22 miles north of Augusta, is a 71,535-acre fishery officially named the Strom Thurmond Reservoir. It forms the border between Georgia and South Carolina and is a renowned topwater lake.
Fishing fans can watch the on-the-water action from the May 1-4 Pride of Georgia on The Bassmasters, which airs Saturday, May 10, at 9 a.m. ET on ESPN2.
This is the fourth straight season in which BASS' top level of competition will visit Clarks Hill Lake, a quality bass fishery highlighted by an explosion of blueback herring, a saltwater forage fish. The baitfish, which also include significant amounts of threadfin shad, provide a plentiful food base for bass, especially largemouth looking to feed in the shallows.
In 2006, Davy Hite of Ninety Six, S.C., posted his seventh BASS win at Clarks Hill with a four-day total of 71 pounds, 12 ounces. Hite's success came while he fished a ½-ounce jig in the Parksville area and Little River and King Creek areas located on the Georgia side of the impoundment.
During last season's stop at Clarks Hill, Mike McClelland of Bella Vista, Ark., fished a jig throughout the four days and surprised Chris Lane of Winter Haven, Fla., who had led the tournament going into the final day. McClelland won by just more than 1 pound, with 70 pounds, 7 ounces overall to Lane's 69 pounds, 0 ounces.
"One of the keys to succeeding on Clark Hill Lake is finding the baitfish and where the blueback herring are grouped together," said McClelland, who is atop the standings in the 2008 Toyota Tundra Bassmaster Angler of the Year race and aiming for his seventh BASS victory. "Many people think its necessary to "match the hatch" and mimic those baitfish but once you find areas they are in, you can catch them pretty much anyway you want."
With seven Elite stops to go, at stake at Clarks Hill is a $100,000 top prize and valuable points in the AOY race.
"Getting that Angler of the Year title is the ultimate goal for me," said McClelland. "I just need to maintain consistency and hopefully the rest falls into place."
Daily weigh-ins and launches will take place at Wildwood Park in Appling, Ga. Launches will begin at 6:30 a.m. ET and weigh-ins will begin at 3 p.m.
Activities at the Pride of Georgia include a live musical performance at 1 p.m. Saturday and Sunday by Cherry Dillinger, a Berkley Beginner fishing class at 2 p.m. and a "Boat Performance with Skeeter" class daily at 2:15 p.m. On Saturday, fans can talk to the Elite pros during "Ask the Experts" at Bassmaster University presented by Comcast Cable, set for 2:30 p.m.
Sunday's activities include the live taping at 2 p.m. of Hooked Up, hosted by ESPN Outdoors personalities Tommy Sanders and Mark Zona. The show, which airs on Bassmaster.com at 3:30 p.m., will preview the final weigh-in. Live, streaming video of the Pride of Georgia's daily weigh-ins begins at 4 p.m. ET on Bassmaster.com.
For more information, contact BASS Communications at (407) 566-2208 or visit Bassmaster.com. Visit ESPNMediaZone.com for ESPN's latest releases, schedules and other news, plus photos, video, audio clips and more.
Sponsors of the Bassmaster Elite Series include Toyota Tundra, Advance Auto Parts, Berkley, Lowrance, Mercury, Purolator, Skeeter, Yamaha, Evan Williams Bourbon, Longhorn, OPTIMA Batteries, Triton Boats, Costa Del Mar, MotorGuide and Ramada Worldwide.
About BASS
For 40 years, BASS has served as the authority on bass fishing. With its considerable multi-media platforms and expansive tournament trail, BASS is guided by its mission to serve all fishing fans. Through its industry leading publications Bassmaster Magazine, BASS Times and Fishing Tackle Retailer and comprehensive web properties in Bassmaster.com and ESPNOutdoors.com, the organization is committed to delivering content true to the lifestyle. Additionally, television programming on ESPN2 continues to provide relevant content from tips and techniques to in-depth tournament coverage to passionate audiences.
The organization oversees the prestigious Bassmaster tournament trail which includes the Bassmaster Elite Series, Bassmaster Opens, Women's Bassmaster Tour and the Bassmaster Classic, the ultimate celebration of competitive fishing. Through its grassroots network, the BASS Federation Nation, BASS sanctions more than 20,000 events annually.
BASS also offers an array of services to its more than 525,000 members while spearheading progressive, positive change on issues related to conservation and water access. The organization is headquartered in Celebration, Fla.