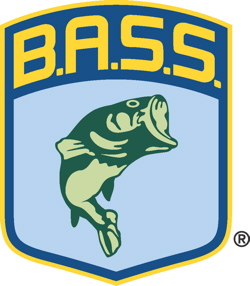 BASS Insider, the premium pages of Bassmaster.com, now offers digital editions of current and past issues of Bassmaster Magazine.
Available exclusively to BASS Insider members, Digital Bassmaster can be read just like the printed edition. Insider readers can "thumb through" the virtual magazine page-by-page or flip to any page by typing in the desired page number. A reader can browse the issue at his own pace, stopping and zooming in to read an article or advertisement.
Digital Bassmaster is completely searchable. Articles and advertisements of past and current issues can be searched by keyword.
New issues of Bassmaster become available online to Insider members about a week before other BASS members get their copy in the mail. When the latest issue comes out, past issues are still fully accessible in the archives.
All 2008 issues are now available to Insider members. Issues from other years are being added, and eventually every Bassmaster published since 1968 will be online.
Two other new, cutting-edge features for Insider members include BASS Insider TV and Video Vault. These contain a vast collection — currently more than 200 hours — of how-to videos and a full menu of other offerings, such as archived episodes of The Bassmasters, Bassmaster Classic coverage and past episodes of BASS Tech and Bassmaster University.
Interested fans can sign up now as BASS is offering a free, 30-day trial of BASS Insider at www.bassinsider.com/freetrial.
SALTY LANES. Bassmaster Elite Series pro Chris Lane of Winter Haven, Fla., has a new title to add to his fishing resume: Pro Celebrity Grand Champion Angler, won in the recent ESPN Outdoors Saltwater Series Presents Mercury Redbone Celebrity Tournament
He and his brother, Elite pro Bobby Lane of Lakeland, Fla., competed in the Nov. 8-9 event in benefit of cystic fibrosis research. Chris boated three legal redfish, and Bobby landed two. The tournament's other target species, bonefish, eluded them both.
"Bobby actually had a bonefish on and it would have made him the winner, but it came off," said Chris, characteristically showing support for his older brother. "We caught a lot of fish, but not all were big enough to count. We just had a great time fishing in the boat together instead of against each other."
Chris was pumped by the saltwater experience, and said he'd like to go after redfish again.
"I'm ready to go right now. I still obviously prefer to fish for bass but if someone called and said, 'Want to go fish a redfish tournament,' and I wasn't bass fishing, I'd definitely go."
Up next for the ESPN Outdoors Saltwater Series is this week's Savannah Red Trout Celebrity Classic. The Nov. 20-22 event is out of Savannah, Ga., and features two angling icons Stu Apte and Flip Pallot.
DUCK TREK. ESPNOutdoors.com is bringing the 2008 duck hunting season to online visitors with stories and photography gathered along the Mississippi Flyway.
Duck Trek writers and photographers are following a route that threads through nine states. So far, they've been on hunts with local experts in Minnesota, Michigan and Wisconsin. To come are stops in Illinois, Iowa, Missouri, Arkansas, Mississippi and Louisiana.
Jeff Connella of Bentley, La., and Bill Lowen of North Bend, Ohio, are two of the Bassmaster Elite Series pros scheduled to meet up with the ESPNOutdoors crew for a duck hunt.
To catch up with Duck Trek, go to www.ESPNOutdoors.com. Multiple stories and photo galleries are already up, and a route map shows what's next.
IN THE HUNT. When the Bassmaster Elite Series season wrapped up, many Elite pros turned their attention to another kind of hunt.
Deer, turkey, duck, elk — name the species, there's an Elite pro who's as obsessed with hunting it as he is with tracking trophy-sized bass.
One such pro is Kelly Jordon of Mineola, Texas, a lifelong hunter who says he averages about 30 days a year in the field, mostly in Texas. He says whitetail deer is his favorite game, but he doesn't pass up many chances to hunt mule deer, turkey or elk.
His most recent trophy was a red deer taken on a Texas ranch last weekend. Once the stag is officially scored, it will likely be one of his best trophies.
"I first saw it almost three years ago, and I've been hunting him since," Jordon said. "I saw him again Sunday for the first time in three years. He's eluded me for three years, and I finally got him. He's going to be high up in the record book. I scored him at 350, but I'll have to wait and see. But he's a giant, a monster."
He said he also took a 10-point whitetail this month in southern Texas. Jordon said the buck scored a 156 on the Boone and Crockett scoring system.
While hunting for Jordon is about being outdoors with friends, he makes good use of the meat.
"I give lots away, some to friends and family, some to Hunters for the Hungry, which processes the deer and gives the meat to children's homes and orphanages."
Not surprisingly, venison is on the menu for his Thanksgiving dinner.
CLASSIC DREAM. "Having a seat in the Classic means more than the money, it's just a dream come true." — Toyota Tundra Bassmaster Weekend Series Champion David Williams of Maiden, N.C., comparing his first-place prize of $100,000 to winning the 51st and final berth in the 2009 Bassmaster Classic, Feb. 20-22 on the Red River out of Shreveport-Bossier City, La. The Weekend Series is operated by American Bass Anglers of Athens, Ala.
About BASS
For 40 years, BASS has served as the authority on bass fishing. With its considerable multi-media platforms and expansive tournament trail, BASS is guided by its mission to serve all fishing fans. Through its industry-leading publications Bassmaster Magazine, BASS Times and Fishing Tackle Retailer and comprehensive Web properties in Bassmaster.com and ESPNOutdoors.com, the organization is committed to delivering content true to the lifestyle. Additionally, television programming on ESPN2 continues to provide relevant content – from tips and techniques to in-depth tournament coverage – to passionate audiences.
The organization oversees the prestigious Bassmaster tournament trail, which includes the Bassmaster Elite Series, Bassmaster Opens, Women's Bassmaster Tour and the Bassmaster Classic, the ultimate celebration of competitive fishing. Through its grassroots network, the BASS Federation Nation, BASS sanctions more than 20,000 events annually.
BASS also offers an array of services to its more than 500,000 members while spearheading progressive, positive change on issues related to conservation and water access. The organization is headquartered in Celebration, Fla.