Edwin Evers Spins a New Web in Boat Organization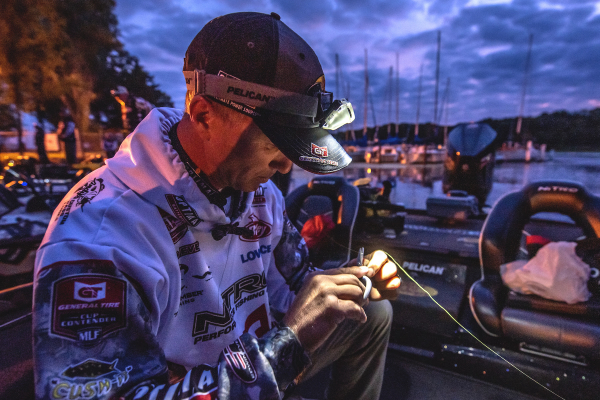 Professional angler Edwin Evers, known as much for his hard work off the water as on it, is re-energized, reorganized and ready for a June return to competitive bass fishing after a few weeks of rare spring down time during COVID-19 restrictions, which he used wisely in preparation for the season's continuation. (Photo courtesy T.J. DeVoe)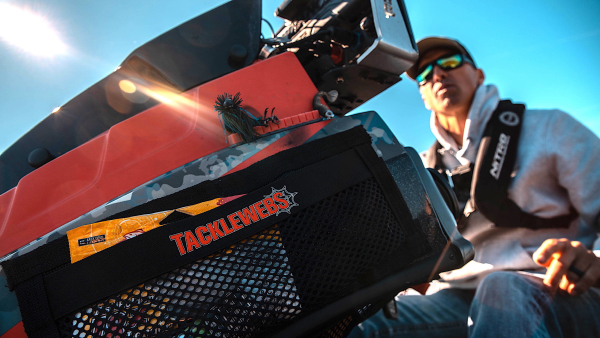 Evers has added TackleWebs innovative gear storage solutions to his boat to help keep tackle and accessorieshandy but out of the way while engaged in the heat of battle during competitive bass fishing events.(Photo courtesy TackleWebs. )


OVIEDO, Fla. - Spring cleaning has taken on a new life among many professional bass anglers finding themselves with some rare April and May down time amid COVID-19 restrictions, and Edwin Evers is one in particular to make the most of it.

Evers, whose career earnings surpass $3.6 million, no doubt has fishing skills, but he also credits his success to strategic off-the-water preparation and says he's really reorganized now and ready for the June return of Major League Fishing's 2020 Bass Pro Tour season.

"By my own nature I'm an organized guy, yet it's not unusual for my boat to still become a mess during a particularly grinding MLF fishing period," Evers said. "That's not ideal, because even a few lost seconds of stumbling around deck clutter or frantically digging through a compartment for a bait can cost me a fish and/or a win."

The Oklahoma-based angler is confident his return to competition is with his tackle better organized and more accessible now than ever, thanks to the use of storage solutions by TackleWebs. TackleWebs products offer clear vision of what's being held securely within, much like how a spider web works, featuring patented mesh pockets installed easily to boat surfaces with their marine-grade adhesive-backed hook-and-loop system.

"My Nitro Z21 has a lot of storage space, but I can optimize it by adding TackleWebs under or behind lids, or affixing the pouches to virtually any surface without having to drill holes or damage my boat in any way. Baits, pliers, gloves ... whatever I need is right there where I can see it and grab in a hurry," Evers added.
TackleWebs were designed by Michael Ortego, a Florida charter boat captain who started making the products in 2010 as storage solutions for his own fishing needs. The innovations piqued interest by others and that led Ortego to work with a business program at alma mater Univ. of Central Florida to develop, manufacture and introduce the products into market. Today, Ortego serves as CEO of the company that distributes TackleWebs products across the country.

"All TackleWebs products feature quality marine-grade, weather-resistant webbed materials that provide durability and versatility for real boat storage purposes," Ortego said. "Edwin has already opened our eyes to even more possibilities within bass boats, and we're excited for all anglers to see and benefit from how this champion fisherman is using our products."

TackleWebs placement versatility makes them ideal for any type of watercraft and especially those with limited storage space, such as kayaks, canoes and jon boats. And the flexible web design allows air to pass through the storage pockets for quick drying, regardless of location and exposure to the elements.

In addition to the hook-and-loop installation products, TackleWebs also makes models that can be fastened using a versatile bungee cord system that threads through stainless steel grommets, and other versions can be fastened to or around fishing seat pedestals.

Another handy design is CoolerWebs, a dry-storage system for use in ice chests.

TackleWebs are sold through a variety of fishing tackle and marine retailers across the country, and can be purchased through leading online outlets, including Bass Pro Shops, Cabela's, Tackle Warehouse, Boat Outfitters and more. Prices vary according to model, ranging from $14.99 to $49.99.

For additional information on all TackleWebs products and accessories, visit TackleWebs.com.