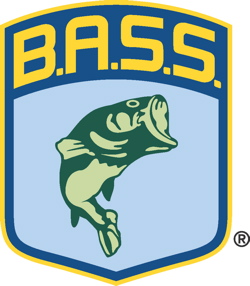 DENISON, Texas – Boat trouble in the morning lead to a productive afternoon for Terry Butcher of Talala, Okla., as the Bassmaster Elite Series pro took a commanding lead Thursday on Day One of the Bassmaster Central Open, the final Central Open division event of the season, on Lake Texoma. Butcher's five-fish limit of 17 pounds, 1 ounce, topped his closest challenger, Paul Ferguson of White House, Texas, by more than 2 pounds.
Ferguson is in second place after weighing in 14 pounds, 15 ounces of Texoma smallmouth, and Elite Series pros Bradley Hallman, of Norman, Okla., and Brian Clark of Haltom City, Texas, are third and fourth with 14-13 and 14-5, respectively. Rounding out the top five among the pros was Charles Hammack of New Caney, Texas, with 13-10.
Ferguson brought in the Purolator Big Bass of the day among the pros, a 5-pound, 13-ounce smallmouth.
On a lake known for its biting wind, some anglers said the gusts helped them throughout the day, while others confessed the wind made the fishing increasingly tough.
The pros are vying for a first-place prize of $45,000 in the three-day tournament. Additionally, at stake for those at the top of the season-long Central Open division standings are a potential 2009 Bassmaster Classic berth and a spot in the 2009 Bassmaster Elite Series, the premier level of tournament fishing.
The top three pros at Saturday's conclusion of the final Central Open of 2008 will qualify for the Classic, set for Feb. 20-22 on the Red River out of Shreveport-Bossier City, La. The top 10 in the standings will qualify to fish the Elite Series in 2009.
Heading into the tournament, Jerry Williams of Conway, Ark., lead the Central Open standings, but he faltered on Day One at Texoma, landing in a four-way tie for 65th. Aaron Johnson of Bossier City, La., who had been second in the standings, fared worse with no fish caught Thursday.
Butcher's morning started out well enough after the 7:30 a.m. launch from Highport Marina, as he went about 15 miles to a spot he found during practice this week. He fished 20 minutes or so, then left for another location, but only got about 100 yards before his motor's lower unit went out.
Butcher called BASS tournament officials, who quickly went about trying to find him another boat.
"While they were doing that, I went back to fishing," said Butcher, who waited until noon for a replacement boat. "I ended up catching three nice fish while I was waiting."
Because another Elite Series pro, Jami Fralick of Martin, S.D., had broken down at launch, he was given another boat for competition and was back on the water immediately while a service crew worked on his boat. Coincidentally, the crews fixed his boat in time to take it to Butcher, who used Fralick's boat for the afternoon.
Ferguson fished more than two dozen spots Thursday and said it took most of the day for him to catch his limit.
"I'm not catching the quality fish that I'd been catching at practice," said Ferguson, who is throwing a Strike King Series 1 Sexy Shad crankbait.
Ferguson's big bass of the day was caught on his third cast of the day. He said it blew up on a buzzbait, but didn't eat it, he said, so he rolled in that bait and fired the crankbait.
Like most of the field of 145 boats, Butcher is covering a lot of water and using a Yum bait. The Elite pro, who has won a BASS event on another Texas lake, Sam Rayburn, added that he is alternating in shallow and deep water, and he caught a 4-pounder and a 5 ½-pounder late, while most of his competitors in the top five capitalized on the morning bite while staying shallow.
"I'm glad I had the afternoon bite, because I was in trouble with my morning bite" said Butcher, who last fished Texoma a few years ago and won that tournament. "Tomorrow I'm going to pretty much run what I did today and see how it goes. I'd have covered quite a bit more of the lake today without the boat trouble."
Other Elite Series pros hoping for an impressive finish on Texoma include Rick Clunn of Ava, Mo., and Fralick, who are tied for 16th with 10-11, and Preston Clark of Palatka, Fla., tied for 57th with 6-14.
In the co-angler division, Larry Rike of Callisburg, Texas, weighed in four fish at 10 pounds, 15 ounces for the Day One lead. Trailing Rike are fellow Texans Edward France of Krugerville, with 9-1, and Jacob Greenwell of Sachse, with 8-11.
Co-anglers are competing for the top prize of a $32,000 Triton/Mercury rig.
Fans are invited to the Open's daily takeoffs and weigh-ins through Saturday at Highport Resort and Marina, 120 Texoma Harbor Drive in Pottsboro, Texas. The pros will launch at 7:30 a.m. CT, and the weigh-ins are scheduled to begin at 3:45 p.m. CT. All events are free and open to the public.
Bassmaster.com will provide coverage that includes live, streaming video of the daily weigh-ins and real-time leaderboards beginning at 4:45 p.m. ET each day. Photo galleries and daily results also will be available at Bassmaster.com.
The Lake Texoma event is hosted by the Denison Chamber of Commerce. For information about the city — known as the birthplace of 34th United States president Dwight D. Eisenhower — visit www.denisontexas.us.
Bassmaster Open sponsors include Toyota Tundra, Advance Auto Parts, Berkley, Lowrance, Mercury, Purolator, Skeeter, Yamaha, Optima Batteries and Triton Boats.
About BASS
For 40 years, BASS has served as the authority on bass fishing. With its considerable multi-media platforms and expansive tournament trail, BASS is guided by its mission to serve all fishing fans. Through its industry leading publications Bassmaster Magazine, BASS Times and Fishing Tackle Retailer and comprehensive web properties in Bassmaster.com and ESPNOutdoors.com, the organization is committed to delivering content true to the lifestyle. Additionally, television programming on ESPN2 continues to provide relevant content from tips and techniques to in-depth tournament coverage to passionate audiences.
The organization oversees the prestigious Bassmaster tournament trail which includes the Bassmaster Elite Series, Bassmaster Opens, Women's Bassmaster Tour and the Bassmaster Classic, the ultimate celebration of competitive fishing. Through its grassroots network, the BASS Federation Nation, BASS sanctions more than 20,000 events annually.
BASS also offers an array of services to its more than 525,000 members while spearheading progressive, positive change on issues related to conservation and water access. The organization is headquartered in Celebration, Fla.