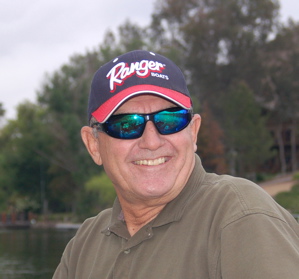 Somewhere in the middle of that soap opera-game show known as the Bassmasters Classic, they held a fishing tournament that was pretty interesting.
Luke Clausen, although he has been a pretty consistent winner over the last two years, wasn't on many Californian's office pools that I could see. Yet, surprisingly, there was some indication several days prior to the Florida event that Clausen had the winning fish located.
Really.
That I heard this from the Shimano PR guy who lives in South Bend, Indiana, last Monday, tells you how quickly info flies around in this technological world.. Anymore, these fishermen may have to leave the lake with a glove over their mouths like some harried relief pitcher. (Don't want the guys watching TV in the other locker room to relay what they know.)
But from a strategic standpoint, I think this particular Classic was the template for winning a three-day event on a pretty good, though not extraordinary, body of water. That is, forget the "steady wins the race" mentality and go out and bust the biggest bag you can wrangle on the first day. Hold nothing back!
And why?
First, because you have absolutely no control over tomorrow. You could have a heart attack, blow your lower unit, or your rods and tackle could be stolen out of the boat before you launch. Or, more likely, the area and fish you were relying on will not behave the same way after you have hauled out your sackful, or after the fleet of adoring fans backwashes the spot, or what you say—the weather changes.
Then too, the area might not be as good as you perceived, or it may not be as quick to replenish itself. Clausen said as much to the press on Friday afternoon.
In any event, a big bag gives you a distinct, competitive advantage. Although the pros will all tell you they can bust 30 pounds tomorrow and catch up--when the guys are off the pace, the game is over for two-thirds and maybe even three-quarters of the field.
They almost never catch up.
True, a big lead could be considered just a psychological advantage, but it's a huge advantage, nonetheless. And the fact is, (outside of that unholy Amistad Lake on the Mexican border), most waters rarely back up the big bags to anyone fortunate enough to get one on the first day. And fewer yet to those on the second day.
Three days is a sprint. If you score big early, you put the heat on everyone else and that means you only have a very few players to contend with. Think about it. If Aaron Martens, KVD or Gary Klein had weighed 30 pounds on the first day, would any one of them lost the lead?
A second observation comes from the role of sight fishing in this year's Classic. If a local guy who knows the ins and outs of the water and can bust a big sack one day on the beds, and then can't catch enough to win at Lake Shasta the rest of the week, it appears there are some real limitations to a vision-only approach.
Most of the good eyeballers tell me, "If I can see 'em, I can catch 'em." So I would ask, what's the best strategy if you can't see them any more?
How about maybe doing something else?
Clausen really fished the perfect tournament. He heavily harvested his area early in the tournament, knowing he couldn't duplicate the feat. Then he caught what was available on day two. And finally, when conditions were the worst and his nearest competitors were pedaling on a treadmill, he adjusted with the low rod position and rode his early cushion to a World Title.
Good for him.
As for others in the tournament I'd throw this out there. For those who haile d Terry Scroggins' push as some kind of big deal, I'd say the guy under-performed. He was the heavy favorite, so in my eyes, he landed three places below where he should have.
As for Mike Iaconelli's outburst, I just read his public apology on-line. And I'm sorry too. I'm so sorry, I left him off my ballot in the media poll.