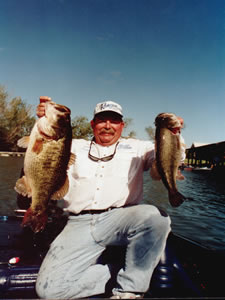 What = Toys for the Troops Kids Bass Team Tournament.
Where = On the Delta this year at Russo's Marine November 10th.
CBAF encourages you to come out and show your support for the families who have lost a family member in the recent wars. This team event will require more than just an entry fee. It will require both partners bringing a new toy in a box unwrapped for these families. It is a donation from each of you to show your support for a fallen soldier's family.
Last year we had a great turn out collecting 250 toys at Lake Shasta for the Troop's kids and we were proud of this accomplishment. Our Goal this year is to generate 500 toys.
I have to say this is one of the most rewarding events you could ever participate in. The Christian Bass Anglers Fellowship is working together with other organizations to gather and ship these toys to military families all over California, Nevada, and Hawaii. Last year this group together generated 25,000 toys. The goal this year is 50,000 toys for these families. We can't do this unless everyone helps.
So many people and organizations coming together to show their support for what has to be the most rewarding cause you could ever get involved with.
We can only do this with the help of our bass fishing friends and families. This special event will take place at the Delta this year. Our host Russo's Marine November 10th. Please put this event on your calendar now.
Bring a Toy unwrapped for ages 1 through 18 for boys or girls, pay your entry, fish a tournament, eat a good meal, visit with your friends, all to support those men and women who are fighting for our freedom. Please see www.toysforthetroopskids.org for the whole story or check with www.thecbaf.com for more information or myself at www.jerryfournier.com.
Help support your troops and help take care of the kids.
God Bless America