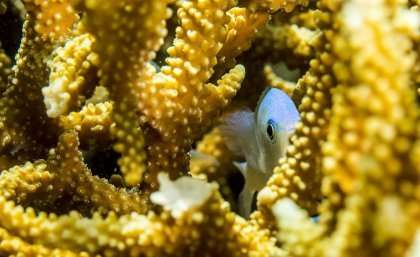 The degradation of coral reefs might have short-term benefits for some fish groups, but would be bad for fisheries long-term, according to a University of Queensland-led study.


The research, which focused on fisheries' productivity under progressive coral reef degradation, also found that the industry may be fairly robust up until the early reef degradation stages.
However, UQ School of Biological Sciences researcher Dr. Alice Rogers said authorities need to change management practices to take advantage of the benefits.
"The loss of living corals alters the flora and fauna found in the sea which means less refuges and places to hide for reef fish, and more algae and invertebrates that many reef fish eat," Dr. Rogers said.
The study modelled how these changes affect coral reef communities, food webs and the potential productivity of coral reef fisheries.


Read more at: https://phys.org/news/2017-12-degrading-coral-reefs-bad-news.html#jCp