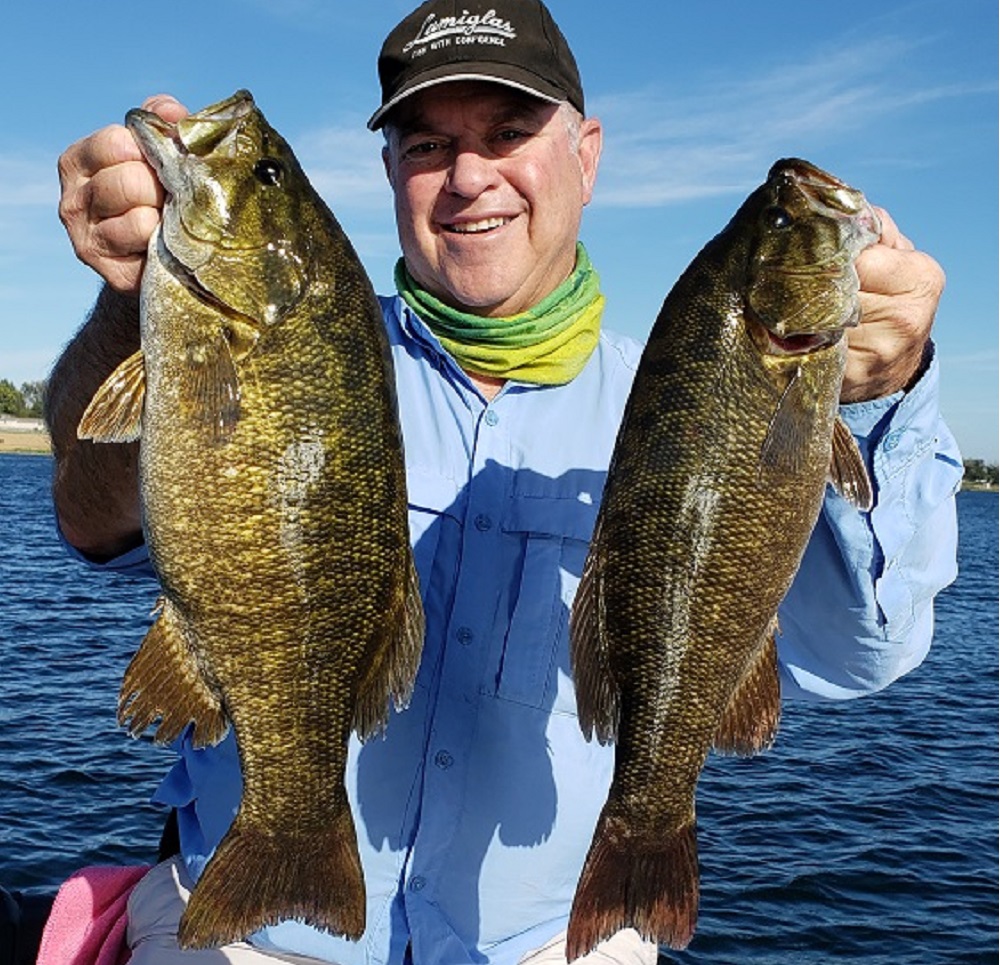 Westernbass.com Magazine contributor Marc Marcantonio reports on the ABA 2020 TOC at the Columbia River
I fished the ABA Northwest Championship on Friday and Saturday at the Columbia River at TriCities.My team partner Mike Matkowski (Richland, WA) and I came in second place.
We missed finishing in First Place and winning the new Ranger boat, motor and trailer (and Lowrance unit) by only a fraction over one ounce after two days of competition.
Our total weight for two days (10 bass) was 36.73 pounds.
Instead of winning the boat, we did win $3,120 for second place.
We caught most of our bass fishing a dropshot rig on a main channel ridge we found with a mix of rocks and weed beds.

On an interesting side note I also caught and released a 13lb Walleye during the tournament on the dropshot rig.
Our big bass on day 1 was 4.80 pounds, and we weighed 18.71 pounds for our 5 bass limit (all smallmouths); and on day 2 our big bass was 4.42 pounds and our weight was 18.02 pounds.
Day 2 was in 25 mph winds and rain all day; brutal fishing conditions.
Our winning equipment included: LowranceHDS LIVE 16's, TransducerShield and Saver transducer mounts, Lamiglas Si703S rod, Yamamoto Shad Shape Worms (031), Yamamoto Sugoi 6lb test line, McCoy braid with Sugoi 8lb leader, Gamakatsu #4 Splitshot/Dropshot hooks, 3/8 ounce and ½ ounce QuickDrops dropshot weights, Shimano reels, SolarBat Sunglasses, and TaySys FishNLog Professional Suite software.
Ciao,
Marc Marcantonio