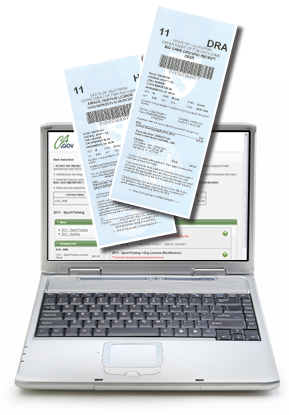 A proposal to change California's fishing licensing process to a 12-month calendar period failed to pass, as Senate Bill 187, or SB 187, failed in the California Assembly just before the Labor Day weekend.
Efforts led by the California Sportfishing League (CSL), which was founded in part by the NMMA, had helped drive support for the bill as CSL pointed out that the calendar system is a key reason licesnse sales have been declining in the California.
However, as FishRap News reported, "The bill was up for hearing Sept. 1, as legislators returned to Sacramento after their summer break. Members of the Assembly's Appropriations Committee, however, did not advance SB 187 to the full voting body, meaning the bill is officially dead in the water.
SB 187 proposed to establish a 12-month fishing license system. Anglers currently purchase fishing licenses on a calendar system.
All licenses purchased under the calendar system expire on Dec. 31 of any given year, regardless of purchase date.
Angling advocates were hopeful SB 187 would make it to the governor's desk this year, particularly since the bill had no recorded opposition, was supported by dozens of groups and earned unanimous support in the State Senate.
California's anglers and recreational fishing advocates hoped State Sen. Tom Berryhill's bill would become law this year, as SB 187 proposed to establish a 12-month fishing license system.
The state currently issues recreational fishing licenses on a calendar basis, which is considered antiquated by angling groups."