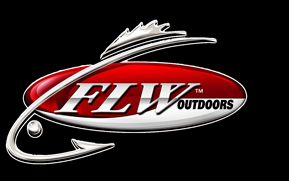 MINNEAPOLIS (Nov. 27, 2012) - FLW, the world's largest tournament-fishing organization announced today that The J.M. Smucker Company will return as a sponsor for the 2013 season. Financial terms of the deal were not disclosed.

The Folgers®, Dunkin' Donuts® retail coffee, Jif®, Crisco® and Smucker's® brands will be highlighted across of FLW's platforms, including its tournaments and Expos, multiple websites, FLW Bass Fishing magazine and the "FLW" television show on NBC Sports Network. "FLW" is broadcast Sundays in high-definition (HD) to more than 559 million households worldwide, making it the most widely distributed weekly outdoors-sports television show in the world.

Folgers will also extend the tradition of the "Folgers Morning Takeoff". Extremely popular amongst anglers, tournament officials, spectators and media members, the "Folgers Morning Takeoff" offers free coffee and breakfast items at the launch sites of many FLW tournaments.

Professional angler Scott Suggs of Bryant, Ark., will represent Folgers on the Walmart FLW Tour for the seventh consecutive season. One of the most successful anglers on the FLW Tour, the 2007 Forrest Wood Cup Champion has amassed more than $1.5 million dollars in career earnings.

ABOUT FLW
FLW is the industry's premier tournament-fishing organization, providing unparalleled fishing resources and entertainment to our sponsors, fans and host communities. FLW is offering anglers of all skill levels the opportunity to compete for millions in prize money nationwide in 2013 over the course of 231 tournaments across five tournament circuits, four of which provide an avenue to the sport's richest payday and most coveted championship trophy - the Forrest Wood Cup. FLW is committed to providing a lifestyle experience that is the "Best in Fishing, On and Off the Water," through a variety of platforms including tournaments, outdoor expos and FLW Fantasy Fishing. For more information about FLW and FLW Fantasy Fishing, visit FLWOutdoors.com or FantasyFishing.com and look for FLW on Twitter, Facebook, Pinterest and YouTube.

ABOUT THE J.M. SMUCKER COMPANY
For more than 110 years, The J.M. Smucker Company has been committed to offering consumers quality products that bring families together to share memorable meals and moments. Today, Smucker is a leading marketer and manufacturer of fruit spreads, retail packaged coffee, peanut butter, shortening and oils, ice cream toppings, sweetened condensed milk, and health and natural foods beverages in North America. Its family of brands includes Smucker's®, Folgers®, Dunkin' Donuts®, Jif®, Crisco®, Pillsbury®, Eagle Brand®, R.W. Knudsen Family®, Hungry Jack®, Café Bustelo®, Café Pilon®, White Lily® and Martha White® in the United States, along with Robin Hood®, Five Roses®, Carnation®, and Bick's® in Canada. The Company remains rooted in the Basic Beliefs of Quality, People, Ethics, Growth and Independence established by its founder and namesake more than a century ago. For more information about the Company, visit www.smuckers.com.

The J. M. Smucker Company is the owner of all trademarks, except for the following which are used under license: Pillsbury®, the Barrelhead logo and the Doughboy character are trademarks of The Pillsbury Company, LLC; Carnation® is a trademark of Société des Produits Nestlé S.A.; Dunkin' Donuts® is a registered trademark of DD IP Holder, LLC; and Douwe Egberts® and Pickwick® are registered trademarks of Sara Lee/DE B.V. Borden® and Elsie are also trademarks used under license.