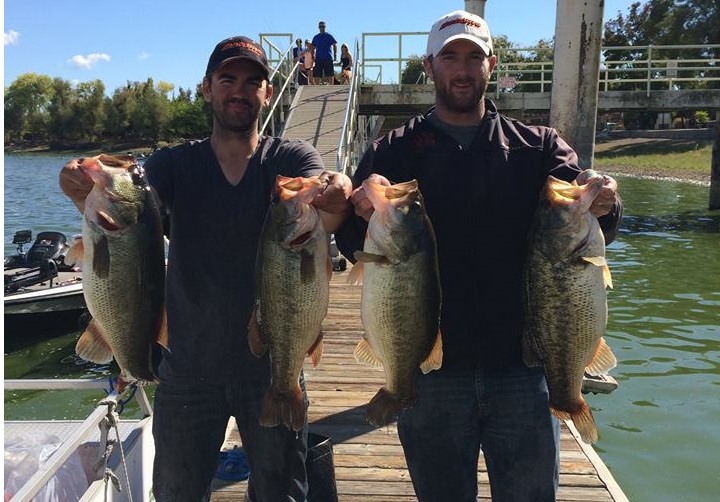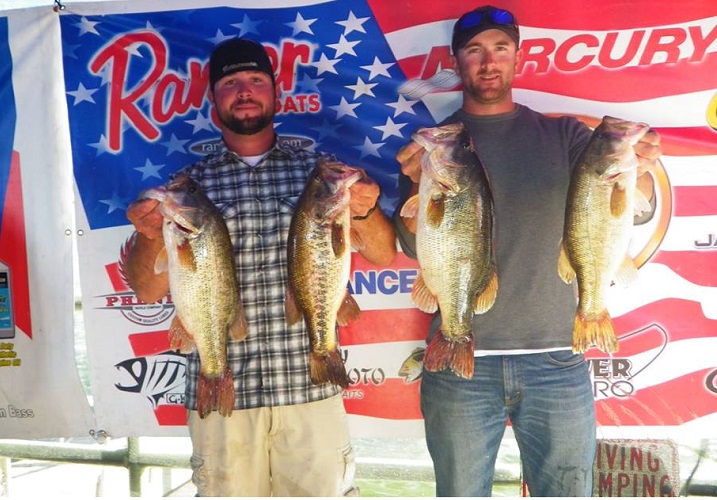 Over the past month, Clear Lake hosted four multi-day events.
In the changing field of anglers that competed in one or more of the events, Bryant Smith, 23 of Castro Valley rose to the top in a majority of the events.
He revealed how in the following Q&A.
2nd Sept. 27-28 - AC TOC Team Partner Dustin Tacker

1st Oct. 4-5 - TRITON OWNERS Team Partner Mark Gomez

45th Oct. 9-11 - FLW RAYOVAC

1st Oct. 17-18 - ABA TOC Team Partner Joseph Durling
What do you attribute your success over the past month to?
It really wasn't anything special. I had confidence in what I was doing. Basically just flippin' offshore grass, well punchin' it really. I was using a 1 oz Beaver. It was really simple, but I think that confidence helped me in the end.
Did you ever change anything up over the course of the four events?
No, not really. In the ABA, I spent a little bit more time crankin' in the morning.
Had you been crankin' in the morning in the other events?
Yah, every morning I would go down south crankin', hoping to get a limit, then I would do the flippin' thing after. So the cranking fish were kind of a bonus for me. Some days I would leave with a limit, sometimes one or two and sometimes none at all. It was all over the board.
Tell me about cranking - which one did you use, how were you fishin' it and what were you targeting?
It was BDS 3 in ghost minnow. I would make as many casts as I could and wind it back, targeting shallow grass lines and docks in the bays in anything from 2 to 20 ft.
What size fish were you getting?
Two-pounders, an 8 lb'r in the AC, maybe an average of 3 to 4 pounds.
How many places did you hit and when did you decide to stop crankin' for the day?
With the water so low, a lot of the spots that I usually crank were out of the water. I would usually get to seven or eight spots and rotate through them in the morning. I would try to get a limit and then leave. I would leave somewhere between 9:30 and 11 a.m. Before the front came in, when we had the warmer weather and the water was warmer, I would leave earlier. If it was cloudy, I would spend a little more time down south. Once the sun came up then I would go up north and flip. There was a timing factor with the fish up north. I don't know if it was sun positioning or what. It seemed like they would start biting around 9:30 a.m. until about 11 a.m. then start back up again around 1 p.m.
The FLW was the only event that you didn't make first or second in, did you identify a difference in that event?
It was the boat pressure. There were just so many guys fishing, it got to the fish.
Did your areas replenish for ABA or did you find a way to adjust after FLW?
No, they didn't really replenish. We were only getting five keeper a day. We were just fortunate that they were the right bites. Friday, we had four fish and went flippin' and got one more bite. Then Saturday, we had three fish and went flippin' and got two bites. It was just kind of on the tail-end of it.
Tell me about flippin'?
We were fishin' sparse, scattered grass in 8 ft. Nothin' really unique about it, I just had to make as many flips as I could and hope for the best. In AC and Triton, they were in the more matted stuff and in the ABA they were in more of the sparse stuff. I was punchin' through the mats and hoppin' it once or twice on the bottom. I was using a 1 oz weight with a Beaver, a CRL punch skirt, a Gamakatsu 5/0 flippin' hook on a 795 Dobyns rod with 65 lb braid.
If there was nothing unique about the area and by the last event you were only getting a bite or so a day, what made you commit to spending so much time there each day? I had been flippin' for about a month and half and I knew the kind of fish that lived there was a little better quality than anywhere else I
could go.
In June of this year, Smith landed in 9th place at the lake during the WON BASS California Open. He has been fishing Clear Lake since he was 13. This is his best year on the lake. He hopes to be able to purchase a new boat with his winnings and is saving up to fish the B.A.S.S. Opens... someday.
Photos courtesy of Bryant Smith