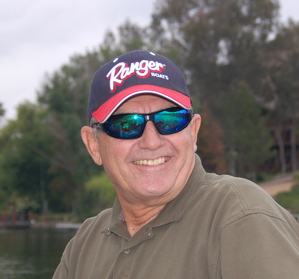 Do you want to know the scoop coming out of ICAST, the national fishing tackle trade show? It's salt. Yeah, salt.
But I don't mean the once-patented soft bait attractant. I mean salt—as in you better take the Best of Show product awards with a grain of salt.
If you haven't seen the list, all the usual suspects (manufacturers) are visible in categories such as tackle management, soft baits, hard baits, fresh and saltwater rods and reels, electronics and line, to name the lion's share of offerings.
The products in question all needed to be new to the U.S. market and to ICAST balloting. Therefore, items introduced previously in Europe or elsewhere such as the Stonze System (sinkers made out of rocks) that won "Best of" honors in the category of Terminal Tackle, were still eligible.
But I'm really not here to assail those products that received recognition. If someone serves up a compliment (Best of Show award), I'm not here to say it was uncalled for. We all like to hear nice things said about us.
Furthermore, the Best of Show voting is a trade matter. The rules and process of submitting products for consideration and collecting votes are an industry issue—with the desire to tout products, encourage innovation and ultimately stimulate the marketplace.
What I consider untenable was absence of hands-on assessment of products, the presence of on-site lobbyists for many of the items (read, many of the winners) and such a crush of voters (buyers and media representatives) given such a narrow window of time to make careful evaluation, that the voting results are clearly skewed. And I don't mean SKU'ed.
I was further made uncomfortable by the fact that, prior to ICAST, maybe half a dozen companies solicited votes from me, either by mail or email. I just don't think that's in the best interest of objective analysis—which in turn means, companies espousing their Best of Show titles, might be flying on paper or cyber wings.
So, let me offer my take on a few products that were clearly snubbed.
For Eyewear, I'm thinking the voters must have forgotten their glasses.
My choice is Wiley X, a virtually bullet-proof set of sunglasses. These actually meet U.S. military specs for ballistic resistance as well the national standard for certified safety glasses and optics.
What's more, they feature a patented, removable, foam gasket that locks into the frames bringing comfort to a new level. Admittedly, they don't offer a bifocal version, but they are the choice of California's Skeet Reese, meaning they are fully functional--and they look really cool.
As for Hard Baits, my determination was so close, I'm going to waffle and recognize both the SPRO BBZ Shad and the Tru-Tungsten Tru-Life Shad, in the 4-inch models. While the Tru-Life offers the versatility of changing weight (and I suppose sound) the fact of the matter is here are two baits that are automatically going to increase catches.
They are similar, well designed and constructed, yet they differ enough in motion and water displacement, as to provide a distinct range of looks and vibration, and that, in my mind, makes them absolute winners.
Or at least they should have been.
Finally in the realm of Clothing, I'm still shaking my head. Doesn't anyone watch what's going on in professional bass fishing here and world-wide? I couldn't imagine how the newest XDS (Xtreme Dye Sublimation) tournament shirts from Gemini Sports got overlooked.
Nobody that ever walked to the weigh-in scales in a heavy, embroidered dress shirt or sweaty cotton T, and wondered, "What will my sponsors think?" who doesn't need such a product. These lightweight jerseys vent well, wick sweat and moisture away, protect against the sun's UV rays, and hold their colors and images like a DVD.
Where's the love?
So, the votes are in, the chads are dangling and ICAST Best of Show honors are still nice. But just take them with a grain of salt.