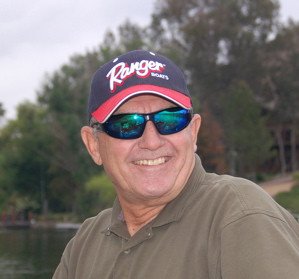 It has changed names, prizes, the number of competition days and its scoring format over a 27-year span. It has produced 19 champions in 25 actual events; most of those winners highly recognizable pros—or those who went on to become such. It has a tradition as being one of the toughest tournaments there is to win, often held in 100-degree heat on a big reservoir with a modest and mobile bass population.
It is not for the vacationer from Vacaville, or the tourist from Tulsa.
It is an annual test—like no other in the sport—where even the disparaged practice of shared weight is employed, yet the advantage stays where it should—with the best bass catchers in the field.
It's the U.S. Open.
I was there for the first eight, twice as a competitor, before the advent of shared weight. Before the escalation of corporate involvement and television, the earliest of these summer battles featured a $50,000 cash prize to the winner, a bigger award than the Bassmasters Classic of the day!
While looking back we recognize most of the past champions as coming from the West, Texan Rick Clunn took two of the first six titles, and since then the list of two-time winners has swelled to four with John Murray, Byron Velvick and Aaron Martens all one win behind Mike Folkestad's impressive three titles.
Yet no one familiar with the lore of western tournament bass fishing would feel even slightly badly if they were to have finished behind any other former winners such as Gary Klein, Pat Donoho, Rich Tauber, Larry Hopper, Greg Hines, Gary Yamamoto, John Kerr and most recently, Clifford Pirch. There wasn't a lucky cast among them.
Rather graciously, Pirch was quoted on BassfanArmy.com saying, "The U.S. Open is a really big title in the West. It's one of three or four titles you look for in your career."
But I think the eminence goes well beyond the inspiring list of former winners. I look at another list—the top fishermen who have been there but DID NOT garner a title. There have been some real good ones over the years: Denny Brauer, Larry Nixon, Roland Martin, Ken Cook, Zell Rowland, Dee Thomas, Guido Hibdon, Basil Bacon, Gary Dobyns, Brent Ehrler—all fishermen with impeccable credentials and national reputations.
Yet none of them ever lifted the Open's distinctive red, white and blue trophy.
All of the pro fishermen (and their hard-working AAA co-anglers) over the history of the event have had to endure the heat and the challenges of getting that sometimes desperation limit, or that critical bigger bite that would set them apart among their peers. It's never been easy. It's not supposed to be.
Which brings me to this point. There is ample conversation about moving to another venue—and we have some good ones from which to choose. Indeed, if the only alternative you could think of is Clear Lake, no one could deny its superior fishery compared to any on the Colorado River.
But is that what we're looking for in a site to crown a U.S. Open champion? In golf, they sure don't look for a soggy, short course when they know Tiger Woods is coming to town. They don't set things up so some club pro can tell his grandkids he made the cut.
Clear Lake is a stock pond compared to Mead. I can walk into a local bait and tackle shop in Lake County and in 5 minutes the guys at the counter can quickly put me on 15 to 18 pounds, no matter what end of the lake I'm staying. True, I probably won't beat anybody, but like that club pro, I'd get to walk through the weigh-in line.
At Lake Mead, you can spend two weeks prefishing, interview a couple of former winners with a GPS in hand, review the results of the past 25 tournaments and still garner no more an advantage than the guy who shows up three days before the Monday kick-off.
Then there is the setting, of course. Ambiance is probably somewhat over-rated. I, for one, am not a gambler or a show-goer. But as long as we're making comparisons, anyplace where you have to bring your own light bulbs probably won't match up well with the glitter of Las Vegas.
But as a pure tournament water, Mead is the most level playing field in the nation requiring endurance plus constant assessment and adjustment throughout each day. And more than that—almost flawless execution.
It's not about bigger—it's about better.
"U.S. Open Champion" is a prestigious title. I hope they don't give it away.