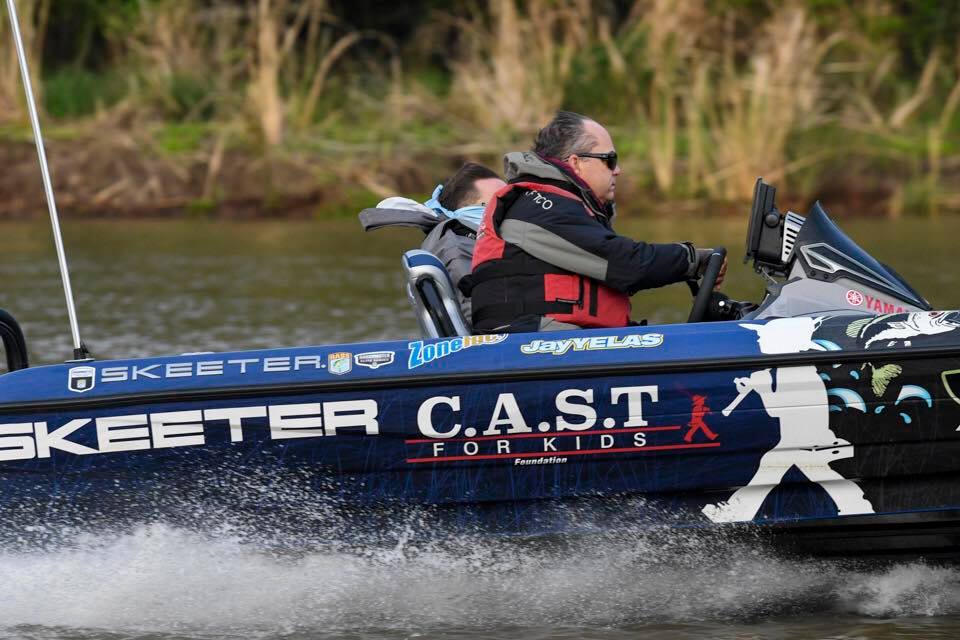 As a professional bass angler with a legendary career, Jay Yelas has scored some notable titles, including multiple Angler of the Year awards, with Bassmaster once and the FLW Tour twice. He's also the 2002 Bassmaster Classic champion.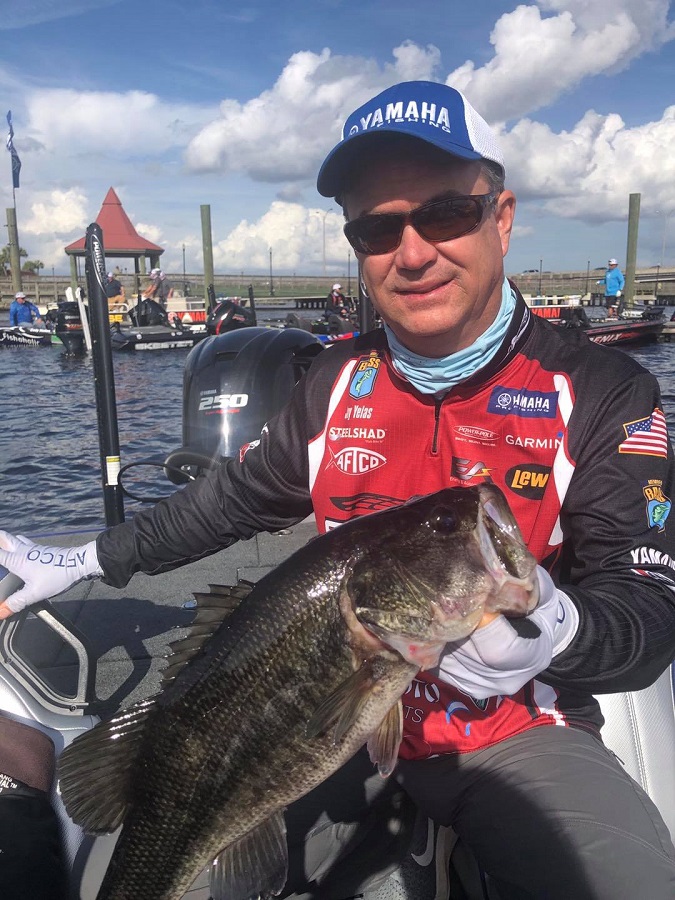 During the 2020 Bassmaster Elite Series season, he finished in 45th place, just shy of qualifying for this year's event on Lake Ray Roberts outside Fort Worth, Texas.
Even though he didn't qualify for the 2021 edition, Yelas offers his insight on how the fishing should be, whom he expects to do well, and the likely winning patterns from the event.
About Ray Roberts
Although Yelas is back to living in Oregon, he spent many years as a Texas resident, including a decade in Tyler, Texas. The AFTCO pro has fished Ray Roberts several times, but never in a tournament situation. He says it is a prototypical Texas lake that is full of timber, and he thinks it will be an excellent venue for the big event.
"It's a good lake and this time of year, they should be biting," he said. "The good thing is June in Texas is hot but not near as hot as it gets in July and August. I believe we will see a lot of weights in the upper teens with a few bigger bags."
Yelas said the lake isn't huge, but it should work out just fine with the smaller Bassmaster Classic field.
"It is a smaller lake than somewhere like Lake Fork," he said. "But, it is plenty big enough for a smaller field like this. Another unique thing about the lake is there is not a lot of grass, and as a result, the wood cover will be the biggest focus."
Who to Watch and How They'll Catch Them
When asked for his anglers to watch, Yelas quickly said that every angler in the field has the skills needed to take home the trophy. But, he thinks the Texas anglers hold a slight advantage.
"Chris Zaldain is a California to Texas transplant and very good offshore, so he'll be one to watch," he said. "Cody Bird qualified for the Classic through the Opens, but he's been a top pro for years and should do well because he's an outstanding angler. Clark Wendlandt is another one to pay attention to."
"I believe big crankbaits will be a player," he said. "You'll also see guys catching them on swimbaits and jigs out deep. I think there will also be a good bite for the ones sticking shallow and flipping around docks and wood."
How Yelas Would Fish It
If he were fishing this event, Yelas would try to find multiple patterns to sustain him over three days and serve as backups, if needed.
"My approach would be to try to get several different things going," he said. "I'd check out the deep stuff and also try to find some shallow stuff. I believe a combination approach will be important, but the biggest fish in the lake should be out deep."
Summer Gear Essentials
As a professional angler for decades, Yelas knows the importance of staying comfortable on the water. That is very important during the warmer months in places like Texas.
He's a big fan of wearing gloves while he fishes and prefers the AFTCO Solago sun gloves.
"I love them because they are comfortable and don't cover your palm," he said. "That allows you to have a good feel and still have good sensitivity when you are fishing. The great thing is that you still have the sun protection for the back of your hands."
With hot weather at this event, shorts will be a popular option. Yelas has worn AFTCO pants for years, well before partnering with the brand. He also likes to protect his face while fishing in hot temperatures with an AFTCO Solido Sun Mask.
"They have several different models," he said. "They fit really well and have a few different models, depending on your style preferences. Having some sort of sun protection on your face in June in Texas is a must."
Yelas doesn't foresee any big rains during this event but was highly pleased with his AFTCO Hydronaut jacket and bibs performance during his tournaments so far this year.
"I've been able to fish in a big downpour or make a 40-mile run in driving rain, and I always stay completely dry," he said. "The Hydronaut is my favorite thing they make, and I have been very impressed with the performance. I've known the family that runs AFTCO for years and they make amazing clothing. I don't think the rain suit will be that important for guys in the Classic, but if they are wearing the Hydronaut, they will stay dry all day long."