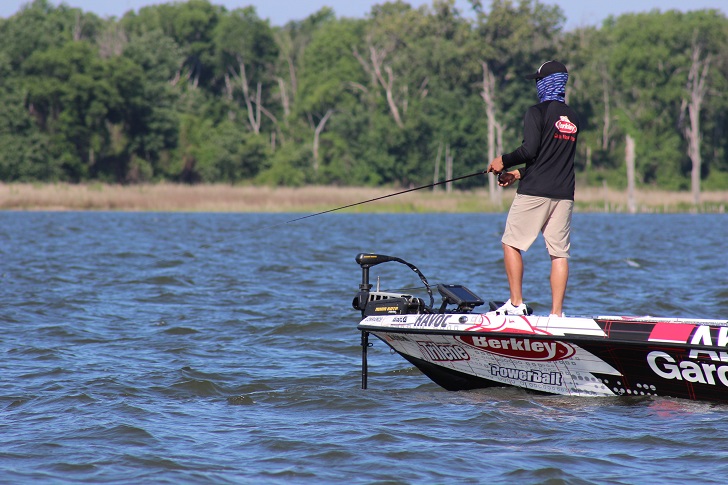 With so many options available, many bass anglers make choosing a jig trailer too difficult. Bassmaster Elite Series pro Justin Lucas has a simple and straightforward way to pick his trailers. "I change my jig and jig trailer based on the size of fish I am fishing for," shares Lucas. While many of you might just say "I always fish for big fish", picking a jig and trailer that matches the realistic size of fish in the area you are fishing is a smart way to maximize bites.
"I'll use a smaller finesse type jig when the lake I am fishing is full of fish that are generally less than four pounds," says Lucas. When using a finesse jig like the Eco Pro Tungsten Kira Casting Jig, Lucas nearly always uses the Berkley Havoc Deuce as his trailer. "It's a 3" double tail grub and works great for any smaller sized jig you are using," says Lucas.
If he is using a larger jig fishing deep water ledges or pitching shallow cover, Lucas will use a Havoc Pit Boss or Berkley Chigger Craw. He'll rig it with no modification and add the entire thing. "I don't shorten it or bite any of it off; I just add the whole thing. If you are going to use a bigger jig for bigger fish you want to have that added bulk," concludes Lucas.