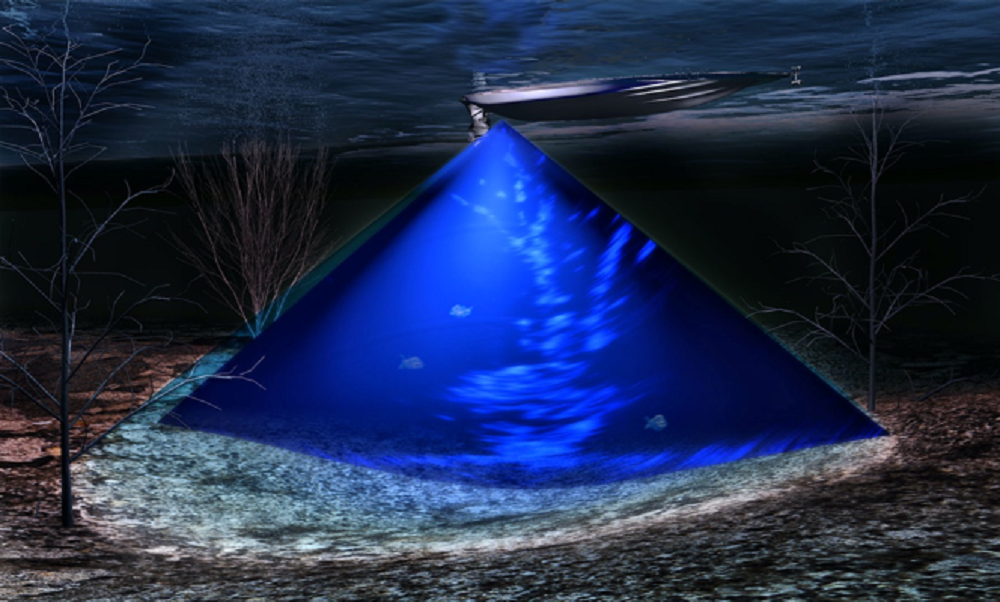 Lowrance has long been one of the leaders and innovators in the marine electronics world, and they have a brand new line of units that are sure to help bass anglers locate and catch more fish.
The new HDS LIVE units are redesigned entirely and include Active Imaging, LiveSight real-time sonar, and many more features that will make your chartplotter more powerful and useful.
One of the first anglers to get his hands on the new units is professional angler Ish Monroe, and he says everything about the new units is improved from the processing speed to the many groundbreaking new features.
LiveCast Smartphone Integration and Smartphone Notifications
Your marine electronics now can integrate with your smartphone. You can now share anything on your phone directly to your Lowrance unit.
The HDS Live unit has an HDMI and USB connection that allows for viewing a video, storage, software updates as well as charging a device.
This opens up a world of possibilities, and if you have cell service, you could easily watch Netflix or your favorite team's game. Some anglers might shun this if they use fishing to escape from technology, but some uses can improve your fishing.
One of the biggest uses Monroe pointed out was the ability to have Google Earth right on your graph.
"Google has the most detailed and updated images, and all of the pros are constantly looking at Google Earth. We use it to find backwaters on river systems, and this makes it so much easier because it is now right on your Lowrance as one of the split screens," he says.
Integrating your Smartphone also allows for your notifications to appear on your Lowrance unit. You won't have to dig for your cell phone if you hear a text come through because it will appear right on your screen. This feature can be turned off if you would like to remain detached from your cell phone.
Faster and Stronger
Like all electronic devices, marine electronics continue to get quicker and more powerful.
"The processors are lightning fast, and the units are capable of doing more than they ever have before," begins Monroe. "The units are physically stronger, too. They are slimmer and look and feel powerful like the saltwater Simrad units that are built to withstand more abuse."
The HDS LIVE units feature glass from edge to edge and have a high-definition SolarMax screen for the best possible picture and image clarity. They are now shipping in seven, nine, 12, and 16-inch versions. Monroe will be running two 12's and one 16-inch unit on his Ranger during the Bass Pro Tour season.
Retail prices will be similar to the previous generation of HDS units and range between $949 and $4,499 depending on unit size and transducer options.
Mapping
The HDS LIVE units also feature improved mapping capabilities with Genesis Live. This feature allows for mapping with - foot contours and the ability to adjust contour density, transparency and color shading for depths. All of the data can be saved to an SD card for future use.
Active Imaging
This is a combination of three proven technologies from Lowrance: CHIRP, with SideScan and DownScan Imaging built into one single transducer. The result is better to target separation to show fish, structure and bottom composition more clearly. It also enhances the FishReveal that makes it easier to pinpoint fish on DownScan. Retail cost for the Lowrance Active Imaging Transducer is $299.
LiveSight
Everything mentioned above is useful and innovative, but the biggest news is the new LiveSight technology. This allows for an easier way to interpret what is shown on your screen as the image is live. This technology will be available for purchase in the spring of 2019. The LiveSight transducer is the key to seeing images in real time and retails for $999.
Besides just seeing fish live on the screen, LiveSight allows anglers to get a view of how fish are acting to lures.
Simple things like color changes and adjusting can make all of the difference. With this technology, anglers can observe the way a bait is worked or how the fish react to color and lure changes.
Lowrance says pointing the transducer downward is ideal for vertical "video game" fishing and mounting it forward-facing allows anglers to locate fish in front of the boat.
The new HDS Live units alone are set to impress bass anglers.
Coupled with the new LiveSight technology, fisherman will now be able to see everything that is below the boat in real time and catch more fish. This new package is Lowrance's most powerful fishfinder in their long history.