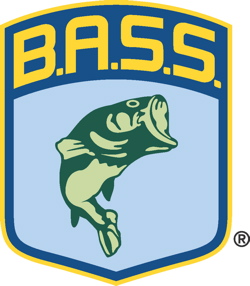 ZAPATA, Texas — Aaron Martens hardly sounded like a man who has a 7-plus-pound lead with 24 hours standing between him and a $100,000 payday. And he certainly didn't sound like someone who entered the century club Saturday and needs only 13 pounds, 7 ounces Sunday to set the BASS record for total weight in a four-day tournament.
"I feel sick," Martens said. "I feel like I'm going to throw up."
What sickened Martens was the fact that had a chance to sew up the Lone Star Shootout presented by Longhorn on Saturday, and for the first time in three days he didn't bring a 30-plus-pound bag to the scales. Even so, he has 109-8.
The 35-year-old Bassmaster Elite Series angler caught "only" 29-11 Saturday, after weighing in 42-0 and 37-13 the first two days. And he saw the sweet spot finally peter out where he, Byron Velvick and their co-anglers had caught over 400 pounds of bass.
"We put the hurt on it," Martens said. "We really did. We destroyed it."
In this case, "destroyed" is a relative term. Martens still caught a 9-pounder there, and Velvick lost "an 8 or 10-pounder" there. But both of them were thinking about alternative game plans for Sunday.
Velvick joined the century club too, with a three-day total of 101-12, but dropped from second to third in the standings after weighing-in 25-3 Saturday.
"I moved around," Velvick said. "It wasn't going good."
Velvick managed a smile and said, "Call me psychic, but I think catching 270 pounds off that one spot in the last two days may have damaged it just a little bit."
Those 270 pounds were just what Velvick, Martens and their co-anglers weighed-in. Saturday morning, Velvick figured the total was over 400 pounds when you added up all the 4-, 5- and 6-pounders they caught and released there.
"Everything I'm catching is smaller than what I weighed in the last two days," the Del Rio, Texas, resident said. "I think I'm catching what I culled the last two days. That's tough. You're trying to catch above 6-pound fish, and everything today was 5-pounders.
"I'm going to go flip a little bit tomorrow. Then I'm going to come back and fish it a little bit. There's a big fish still out there, but I don't feel like I need to fish it all day long."
If anyone is going to catch Martens, it's probably Mark Davis, who moved into second place Saturday with 33-4 and now has 102-1. He is 7-7 behind Martens. The Mt. Ida, Ark., angler is now the only Elite Series pro to weigh in 30 pounds or better all three days.
"I'm fishing about 15 or 20 spots that are all laid out in one big area," Davis said. "It wasn't easy. But they bit better in the afternoon. When I left it was absolutely on fire. I think if I'd had another 30 minutes, I could have caught a couple more 8-pounders."
Davis summed up how unbelievable the fishing has been this week on Falcon Lake, a Rio Grande River impoundment located upstream from Lake Amistad, the site of next week's Elite Series "Battle on the Border."
"A 7-pound average is off the mark," Davis said. "You're not going to win here with that.
"I'm going to go out tomorrow and try to catch another 30 pounds. It's still conceivable that someone could catch 50 (pounds)."
That could be what it takes to overcome Martens' lead. The Leeds, Ala., angler has a goal of 35 pounds Sunday. But his hopes of doing it took a shot when he saw another Elite Series pro move into an area on Tiger Creek Friday afternoon that no one else had fished all week. And that angler was back there Saturday.
Martens had caught some fish there this week and was hoping to save it, if he needed it. Saturday he needed it. Martens described the area as being just like the sweet spot that he and Velvick sat on for two days, and only a three-quarters of a mile away from it.
But that pro didn't make the top 12 cut for Sunday's finale, so he won't be there as Martens tries to take a wire-to-wire victory.
"I want to win this one bad," Martens said.
Falcon Lake produced another seven 30-plus-pound bags Saturday. Rick Morris and Ben Matsubu were tied for 23rd place going into the day. Morris took the Berkley Heavyweight Bag of 36-1 and jumped all the way into seventh place with 91-2. Matsubu sacked 34-0 and moved into 10th with 89-1.
Scott Rook's 35-4 boosted him four spots into fourth place with 95-9. Casey Ashley was another Saturday mover, with 34-1 propelling him from 15th into eighth.
The nine anglers fishing Sunday who haven't already broken 100 pounds are almost certain to join the century club. Terry Scroggins took the 12th spot and has 88-0. Only motor trouble would keep Scroggins from catching 12 pounds on a lake that, again Saturday, was unanimously praised as "the best bass fishing lake in the world" by the Elite Series pros.
"I look like Rocky Balboa," said Mike Iaconelli, who is sixth with 92-1. Iaconelli left the dock Saturday morning with athletic tape holding bandages in place on both hands, which were scarred and sore from lipping so many largemouth bass.
"I've never had a week like this," Iaconelli said.
Neither has anyone else. The totals on the leaderboard are proof of that.