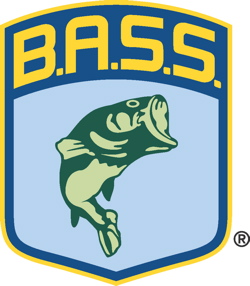 LEESBURG, Fla. – Mike McClelland of Bella Vista, Ark., came full circle Sunday as he took home the winner's trophy in the Bassmaster Elite Series' first tournament of the season, the Sunshine Showdown presented by Advance Auto Parts on the Harris Chain of Lakes, where his Bassmaster career started 20 years ago.
McClelland has two previous Elite Series wins, at Oklahoma's Grand Lake and Georgia's Clarks Hill Lake. With the victory Sunday, McClelland won $100,000, pushing his BASS career earnings to more than $845,000.
Fishing fans can watch McClelland's come-from-behind victory on ESPN2 Saturday, March 15, at 9 a.m. on The Bassmasters.
Brian Snowden of Reeds Spring, Mo., who held a seemingly insurmountable lead through Friday and Saturday's rounds, came up empty-handed on the final day and finished with 54-0 for the tournament. Bassmaster Elite Series rookie Bobby Lane of Lakeland, Fla., wrapped up a strong week of fishing with a catch Sunday of 10 pounds, 10 ounces for a total of 53-4, to remain in third place, one spot ahead of his brother, Chris Lane of Winter Haven, Fla., who finished fourth with 52-10. Dean Rojas of Lake Havasu, Ariz., rounded out the top five with 48-13.
What had worked for Snowden so consistently through the first three days of the tournament failed him Sunday, as he had several bites but couldn't bring any of them to the boat. The two-day leader left Sunday's festivities promptly and quietly after his weigh-in.
After Saturday's gusting winds and tough conditions, Sunday proved to be a beautiful, clear day. By the final day of the tournament, the top 12 competitors all had realized that the key to solid fishing was to slow down.
Throughout the tournament, McClelland fished lily pads and grass on and around the Dead River and Lake Eustis, sticking with a Zoom trick worm all weekend. On Sunday he brought in a five-fish limit of 15 pounds, 0 ounces, for a four-day total of 59 pounds, 2 ounces.
"I didn't have a keeper until 11 o'clock," McClelland said. "I didn't panic, went to my secondary area, and that ended up being one of the best areas I had all week."
McClelland practiced at Harris Chain with fellow Elite Series pro Jeff Kriet, and the two had a lot of successful bites.
"He said, 'One of us is going to win this thing,' " McClelland said of Kriet. "After the first day, I thought, well, the opportunity may be there. He told me last night again, 'Dude you're going to win this thing.' I guess he's actually called it almost three times, Grand Lake, Clarks Hill and this one. It's just been one of those weeks of almost flawless fishing."
McClelland's first Bassmaster event was at Harris Chain in 1988, when Larry Nixon won.
"I caught the second 10-pound fish I'd caught in my life here," McClelland said. "This is where I basically started what is now my career. I've got a lot of memories of it, I have a lot of good things to say about this lake."
Day 1 leader Bill Lowen of North Bend, Ohio, earned a bonus $1,000 for Purolator Big Bass of the tournament for his 10-6 largemouth caught Thursday. Bobby Lane earned an additional $8,000 for the Berkley Heavyweight bag of the tournament for his 26-10 catch Friday.
With the win, McClelland takes the top position in the 2008 Toyota Tundra Bassmaster Angler of the Year standings, the seasonlong chase that will determine the top 36 qualifiers for the 2009 Bassmaster Classic, with the AOY winning $250,000. The next stop on the Elite Series circuit is the Kissimmee Chain of Lakes out of Lake Wales, Fla., for the March 13-16 Citrus Slam presented by Longhorn.
Sponsors of the Bassmaster Elite Series include Toyota Tundra, Advance Auto Parts, Berkley, Lowrance, Mercury, Purolator, Skeeter, Yamaha, Evan Williams Bourbon, Longhorn, OPTIMA Batteries, Triton Boats, Costa del Mar, MotorGuide and Ramada Worldwide.
About BASS
For 40 years, BASS has served as the authority on bass fishing. With its considerable multi-media platforms and expansive tournament trail, BASS is guided by its mission to serve all fishing fans. Through its industry leading publications Bassmaster Magazine, BASS Times and Fishing Tackle Retailer and comprehensive web properties in www.Bassmaster.com and www.ESPNOutdoors.com, the organization is committed to delivering content true to the lifestyle. Additionally, television programming on ESPN2 continues to provide relevant content from tips and techniques to in-depth tournament coverage to passionate audiences.
The organization oversees the prestigious Bassmaster tournament trail which includes the Bassmaster Elite Series, Bassmaster Opens, Women's Bassmaster Tour and the Bassmaster Classic, the ultimate celebration of competitive fishing. Through its grassroots network, the BASS Federation Nation, BASS sanctions more than 20,000 events annually.
BASS also offers a wide array of services to its more than 525,000 members while spearheading progressive, positive change on issues related to conservation and water access. The organization is headquartered in Celebration, Fla.