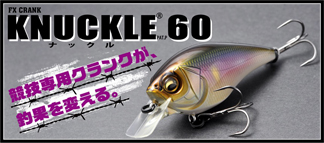 Megabass will introduce a number of new products at this year's ICAST. Here's a sneak peek!
OROCHI XX RODS (DOUBLE X; Prototype)
This series was named after the Japanese dragon god of ancient legends, who controls water. We believe that as people who enjoy the sport of fishing, this god of water was the perfect symbol of respect. Furthermore, the torque and power this rod possesses are realizations of the violent nature of the Orochi. No matter how monstrous a fish you face, the rod will not give up control, giving you the upper hand.
What makes this power possible is the unique carbon material and multi-ply manufacturing process. 30-ton super-low resin carbon is impressed in the shaft core, and wrapped with two-axis XX weave micro carbon fiber to strengthen rigidity. Then, a 4-axis high-elasticity carbon wrap is applied, strengthening twist rigidity. The new shaft, constructed with a total of 6-axes, realizeslightweight and overwhelming power, and can land world-record-class bass in a flash.
The KNUCKLE60 was developed in pursuit of the ultimate adjustable lure, and is built to exhibit increased effectiveness across a wider range of situations. The KNUCKLE60 incorporates Megabass' unique FX System, utilizing a transformable square-bill lip that can be user-adjusted to target specific depths, in addition to tucking into the body during casts to increase aerodynamics and distance. The rugged bill is anchored by the 'knuckle' mechanism, which firmly holds the bill in each user-adjusted position, thus attaining ultimate stability while in forward motion. Designed to maximize the effectiveness of underwater deflections, the adjustable lip is exceedingly durable, producing an alluring fluttering motion when coming into contact with structure. No matter what speed you retrieve KNUCKLE60, it will reliably produce alluring vibrations and movement. Unlike many other shallow-cranks, which primarily target stationary fish, KNUCKLE60 also goes after the monsters swimming around the mid range. The KNUCKLE60 is a competition crank-bait built to win.