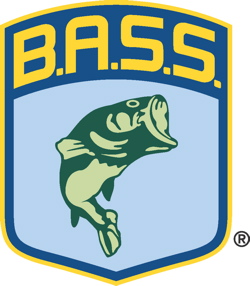 JUNCTION CITY, Kan. – It was a day of repeat championships for BASS' youth competitors. Joey Nania claimed a second Junior Bassmaster World Championship title, this time in the 15-18-year-old age group at Geary County State Lake, meanwhile Jonny Schultz defended his Bassmaster CastingKids Championship at Junction City High School.
The 12 JWC anglers qualified for the championship event, two from each of the six Federation Nation divisions. The 12 junior competitors are split into two age groups, 11-14 and 15-18. All Junior Bassmaster World Championship contenders will receive academic college scholarship awards, with the top angler in each age division receiving a $5,000 scholarship.
Nania, who won the 2005 JWC title in the 11-14 age group, brought two fish to the scales totaling 4 pounds, 1 ounce, for the title. He had three bites, with the first falling short of the 15-inch legal length by a quarter-inch.
The final two were caught in shallow water on a Spro Little John crankbait in crawdad color. The last largemouth was caught about 10 minutes before the end of the day, weighing 2-1, and that was large enough to win the Purolator Big Bass of the tournament to earn an additional $1,000 in scholarships.
"This feels good to win and has been a long dry spell," Nania said. "This was my fifth Junior World Championships. I really worked hard for this tournament."
Nania, 17, and his father drove 1,500 miles from Liberty Lake, Wash., on Sunday to practice and identify key spots for Saturday's tournament. The early practice paid off as Nania also won a fully rigged Triton/Mercury Alliance sponsored boat package.
"The water has dropped like 5 degrees since I first started fishing on Tuesday," Nania said. "It was better fishing earlier this week. In practice I found a couple crankbait fish. With the cold front they closed their mouths so I decided to trick them into biting the crankbait, just something to fly by them."
Drew Creel of Shawnee, Okla., finished in second place at the JWC with a 3-4 total. The pair of bass were caught on an A&M Halo Jig with a brush bug trailer.
"I just enjoyed being out there and trying to win," Creel said. "My dad and brother got me started fishing, and the competition is a lot of fun."
In the 11-14 age division of the JWC, the six-angler field battled cold and windy conditions, unable to bring any legal catches to the scales. The six contestants will equally divide $11,000 in scholarships, with each angler earning just over $1,800.
While the Juniors were on Geary County State Lake, the 2008 Bassmaster CastingKids Finals were held at Junction City High School. Schultz of Maumelle, Ark., claimed his second CastingKids title by outlasting Ryan Werley of Danielsville, Pa., in a three-round castoff in the 11-14 age group. The two youth anglers were tied with 140 points after the preliminary round and the first two rounds of the sudden-death finals from the 30-foot line.
In the third castoff, the 14-year-old Schultz scored 20 points to claim the 2008 title.
"On the second cast in the finals I hit the lip of the carpet and went oh my gosh, I can't believe that just happened," Schultz said. "On the last cast my hands were sweating and the line slipped through my fingers when I tried to stop it. I thought this was going to be a repeat of what happened when I was 8. I'm really happy to win this twice."
Hunter Hutchinson, in his first year of CastingKids, claimed the 7-10 age group title in a one-round castoff against Garrett Isbell of Ragland, Ala. They were tied at 130 points, when Hutchinson of Sherwood, Ore., won the castoff with a final 30-point cast from the 30-foot position.
The 7-year-old champion became interested in CastingKids earlier this year and started practicing in the backyard at his house.
"I went to the jamboree (in Oregon) for my first event, and I really did not know how to cast," Hutchinson said. "I would just go outside and start practicing. I would practice every day after school until dark."
Competitors earn points by taking the best score of two casts from 10, 20 and 30 feet. They cast a jig from each of the distances onto a bull's-eye with the center worth 50 points and the outer ring scoring 20 points.
The CastingKids championship included 12 youth competitors who qualified from each of the six Federation Nation divisions. The 12 divisional qualifiers competed within their respective age groups: 7-10 and 11-14. CastingKids competitors vied for scholarship awards, with the winner in each age group receiving a $5,000 scholarship.
The Junior World Bassmaster Championship and Bassmaster CastingKids Finals showcases the top youth anglers in the world and provides them the opportunity to compete through BASS – the most visible fishing tournament structure in the world. Fishing fans can also check www.Bassmaster.com for schedules, event information and daily coverage.
For more information, contact BASS Communications at (407) 566-2208 or visit www.Bassmaster.com. Visit www.espnmediazone.com for ESPN's latest releases, schedules and other news, plus photos, video and audio clips and more
Sponsors of the Federation Nation Youth Program include Toyota Tundra, Advance Auto Parts, Berkley, Lowrance, Mercury, Purolator, Skeeter, Yamaha, OPTIMA Batteries and Triton Boats.
Additionally, Cabelas and Zebco are supporting sponsors of the Bassmaster CastingKids program.
Local sponsors of the event include Junction City, The Geary County Convention & Visitor's Bureau, The Kansas Department of Travel & Tourism, the Kansas Department of Wildlife & Parks and the United States Army Corps of Engineers-Milford Lake.
About BASS
For 40 years, BASS has served as the authority on bass fishing. With its considerable multi-media platforms and expansive tournament trail, BASS is guided by its mission to serve all fishing fans. Through its industry leading publications Bassmaster Magazine, BASS Times and Fishing Tackle Retailer and comprehensive web properties in Bassmaster.com and ESPNOutdoors.com, the organization is committed to delivering content true to the lifestyle. Additionally, television programming on ESPN2 continues to provide relevant content from tips and techniques to in-depth tournament coverage to passionate audiences.
The organization oversees the prestigious Bassmaster tournament trail which includes the Bassmaster Elite Series, Bassmaster Opens, Women's Bassmaster Tour and the Bassmaster Classic, the ultimate celebration of competitive fishing. Through its grassroots network, the BASS Federation Nation, BASS sanctions more than 20,000 events annually.
BASS also offers an array of services to its more than 500,000 members while spearheading progressive, positive change on issues related to conservation and water access. The organization is headquartered in Celebration, Fla.