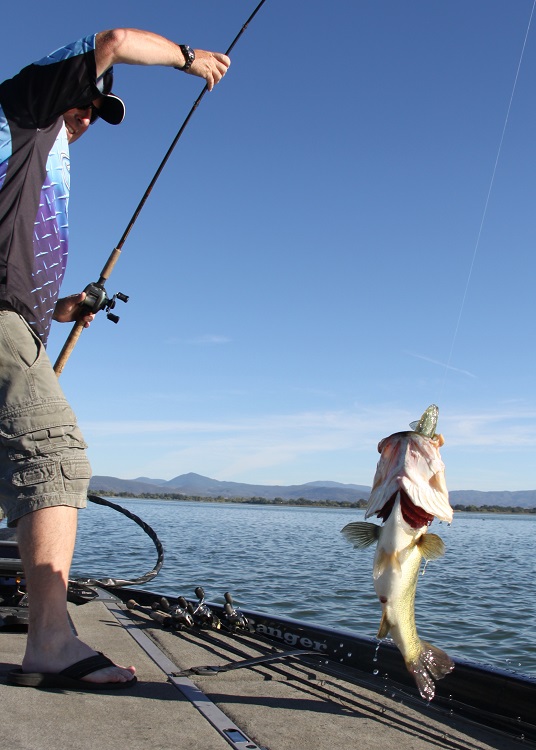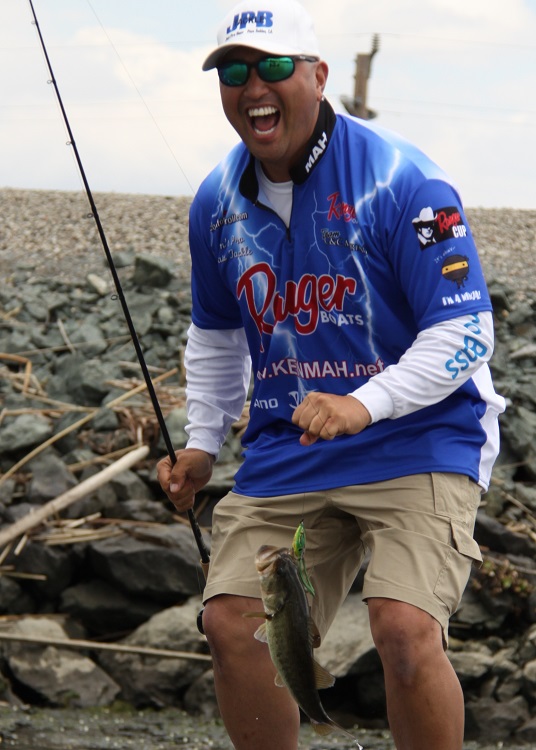 With the 2015 Bassmaster Classic on Lake Hartwell nearing, one Classic berth remains open. The angler that will claim the golden ticket to the epic event this coming February will be decided next week at the inaugural Toyota Bonus Bucks Bassmaster Team Championship (BTC) on DeGray Lake in Arkansas.
In the running for the single Classic slot is each member of the NorCal team of Marc Crutcher, Lakeport and Ken Mah, Elk Grove.
The pair finds themselves fishing the upcoming four-day BTC event on DeGray after competing in this year's qualifying U.S. Angler's Choice (USAC) Team Trail and their Region #1 Team Championship on Clear Lake.
Crutcher and his USAC team partner - Greg McCosker - won the Team Championship, held this past Sept. 27 -28; however due to reasons undisclosed McCosker was unable to accompany Crutcher to the next step on the Classic ladder at DeGray. "It was a great opportunity for Greg and I; but he couldn't make it happen," said Crutcher.
Working with Jon Stewart B.A.S.S. Nation Director and USAC Director Bill Hutcheson, Crutcher was informed that his partner position would default to a member of the next highest ranking team. Neither of the team members in the 2nd or 3rd place positions from the Clear Lake Championship were able to fill the spot. When the slot became available to the 4th place team of Jason Austin and Ken Mah, Mah jumped at the chance. "Jason didn't want to go and fortunately for me, the logistics worked out to be able to get the time off of work and go on short notice," said Mah.
Crutcher and Mah have previously fished as a team and look forward to the road ahead of them, "We've got some good chemistry as fishing partners and have had a lot of success," said Crutcher, reporting that they have fished 10 to 12 events together, earning three or four victories and cashing in all.
They feel each of their own respective fishing styles complement each other. "Of all the people that I fish with, I feel that Marc is one of the best - if not the best - topwater and big bait fishermen that we have out here," said Mah. "It is what somebody does when the fish are not biting that defines that person and Marc can excel in those situations. When he is throwing topwater, I feel like we can catch the world. Most importantly, together as a team, we are both always positive in a tournament and that is so important to doing well."
Crutcher was equally as confident in their combined abilities. "When you put us in the boat together, there really isn't a technique that we haven't seen," he said. "Ken loves fishing shallow and I am more of a clear water guy with topwater and big swimbaits; so no matter where we are at and what lake we are on, one of those techniques are going to dominate. Give us a couple of days and between the two of us, we are going to put something together. I call Ken "the finisher"; because in a tournament, we can be one fish away and more often than not, Ken is going to drop a bomb on one and catch that kicker fish that can put us in the winner's circle."
The NorCal team, along with their tackle will fly out, Saturday, Dec. 6. "We are borrowing a boat," said Mah. "We have to thank Mike McClelland for the boat. As for tackle, we've researched and talked strategy and baits. We are trying to take 10 rods and 10 reels or less each."
When asked if either had the taste of the Classic berth in their mouth already, Mah answered. "I haven't thought that far, but that reward is a huge carrot. You have to be offered an opportunity before you can take it. It would be a great opportunity for either of us; but I think Marc should go. It was his ticket to begin with."
They anticipate the DeGray field of B.A.S.S. sanctioned teams from around the nation to be at 150. The leaders after the first two days of bass battle will be determine the national champion and be awarded a Nitro/Mercury price package. The top-3 teams will move on the compete for two more days, fishing as solo anglers. The leader on the final day will earn a Classic berth for February 20-22, 2015 and a Skeeter/Yamaha prize package.
Bassmaster Team Championship details:
Off limits: December 1 - 7
Official practice: December 8 - 9
Competition dates: December 10 - 13