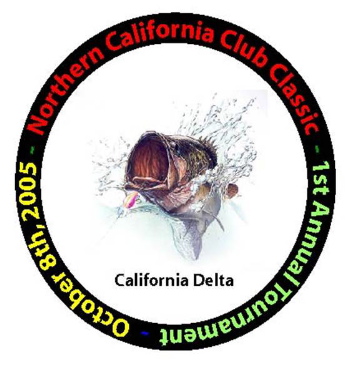 The First Annual Northern California Club Classic tournament will be held on Saturday October 29, 2005, at Russo's Marina on the beautiful California Delta.  This is an event that requires team work while promoting camaraderie between clubs and is being spearheaded by Spiro Stamos of the Santa Clara Bass Busters.  
"This event is designed to bring together bass clubs from around Northern California to experience fun, camaraderie and good old fashioned competition complete with 'Bragging Rights'," Stamos remarked.  
Those 'bragging rights' will include a little prize money and a personal plaque, but most importantly the winning clubs name will be engraved on a perpetual trophy that will remain in the winning club's possession for one year in the spirit of golf's Ryder or Hockey's Stanley Cups.  The winning club will also become responsible for hosting the following year's event and selecting the site.  
"It's been my attempt and vision to create an event that will bring back the "grass roots" of where organized bass fishing began, which was at the club level.  Over the last several years, many structured tournament organizations have formed and allowed us to compete at a higher organized level for cash, boats and various prizes.  This has certainly opened the door for us and our sport to grow and gain popularity over the last several years, added Stamos.  
Here in Northern California many clubs aren't as fortunate as The West Valley Bass Masters of Tracy, showing steady growth; rather many are struggling with declining numbers and too much focus on competition and less on camaraderie and education. Stamos added, "One thing I have noticed is the steady decline in the "Club" membership and participation."  
Stamos continued, "By establishing the NCCC, I'm not attempting to gain back any measurable market share from these larger, more competitive tournament organizations, but rather to raise awareness to everyone that 'our' clubs are in a steady decline and in need of attention.  I myself fished a team circuit this last year with a club member.  Although the experience and competition was something to remember, I could not compare this to the fun, enjoyment, and dedication I have fishing with the Bass Busters.  Fishing as a non-boater with my club has given me the opportunity to fish with many great bass fishermen.  This has expanded my growth and knowledge of our sport immeasurably over the last few years.  Without the support, hard work and dedication from our membership, this wealth of knowledge would not have been possible".
  Teams are made up of the Top 6 boaters and non-boaters based upon club point totals ending August 31, 2005.  There will be 2 anglers per boat and a 5 Fish limit.  The Champion will be determined by total club weight.  
  So far a total of ten clubs have already been reeled in, including Bass Busters of Santa Clara, Bass Classics of Santa Clara, Gilroy Bassmasters, Modesto Castmasters andWest Valley Bassmasters of Tracy to name a few. For more information contact Spiro Stamos of the Santa Clara Bass Busters slstamos@yahoo.com or check out their website at http://www.bassbusters.com/NCCC.html.  Look forward to hearing the excitement build as more and more clubs establish their rosters and start getting ready for what will be a fun fall event!