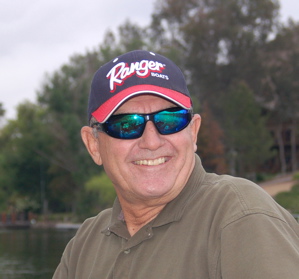 Fisheries biologists have been telling me for years that brush piles don't enhance a fish population. They may draw in a lot of fish to one place where you can catch 'em, but the fact is, they don't affect the overall numbers a bit.
FLW-Stren Series has recently put together one terrific brush pile of a circuit, and "filled" its kick-off event at Havasu. This success has, rightfully so, been the talk of the town in bass circles—perhaps the only good news after the Federation fall-out with B.A.S.S.
But hold the phone! What sliver of evidence is there that tournament bass fishing is somehow on the rise—or that the Western pool of competitors has somehow magnified itself to bring the big money circuits back to town?
A field of 200 pros (with 15 or so on a waiting list, I'm told) is impressive in this day and age. Even FLW was so amazed, it couldn't contain itself, touting their February event as the "biggest pro field ever in the West." Apparently, there must be some confusion over the term "biggest." If we're talking about the most pro competitors in a field, then one needs to do a little research.
Go back to the fall of 1988—and view the stats of one Sept. 9-10 contest at Clear Lake. There were no amateur, co-angler or AAA ranks in those days, so the kick-off event by WON BASS consisted of 244 anglers--all pros fishing head-to-head.
Not only is 200 less than 244, "then" is not the same as "now."
So, when someone calls for a great alliance of anglers to get on board and demand an even bigger circuit that pays $10,000 down to 40th place, what are they thinking? Where are those would-be entries going to come from?
California and its border states produce some of the highest quality tournament anglers in the country. This is a fact. But if Western touring pros were corn beef, there wouldn't be enough to make a sandwich.
And when I say "touring," I'm being extremely generous. How much goading did it take to get the all-time WON BASS tournament champion to step out of his zip code. And he's killer!
As one observer suggested, his calling for an FLW crusade is the equivalent of his asking for donations from his fellow anglers. The statement was, "He's the reason more guys don't fish. They don't think they can beat him."
I, however, am not ready to qualify everyone's motives. We all do things for our own reasons and circumstances. But clearly the Paladin mentality does not exist around here. Instead it's strictly: "Have gun, will dabble."
But rather than quibble about why pro fishing hasn't grown since the days of U.S. Bass, just take a look at the numbers. We used to say (in the 1990's) that there were about 4,500 tournament competitors in California—including teams and pros.
What do you think it is today?
You can do the math. Every organization's team results are on the web. Check each region in each organization, pull several results from each and get an average of how many teams compete in a regional and then multiply that number times the number of events in the region.
Be generous. Pretend, for example, that every team on a list is different from every other team in every other region and every other organization, and then multiply that number times two. That's your pool of team anglers--who currently aren't filling the regional circuits, but which you hope will help fill your big money pro circuit.
Now scratch together the Western pros who haven't already gone national. Add up all the names from the pro and co-angler lists, and even presume that nobody fishes any other organization's events. Heck, even tally up all the boys from Contra Costa and Solano counties.
But when you come up with that final total you think would sustain a national pro circuit here, you'll probably want to keep it to yourself.
You don't want to scare away the big money tours. Again.