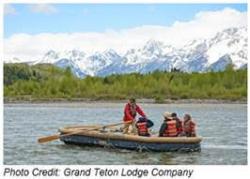 The National Park Hospitality Association applauds the passage by the House of Representatives on December 6 of HR 4680, the National Park Service Centennial Act. The legislation enjoys bipartisan support and creates important new tools to support America's national parks for generations to come. Among the key provisions of the legislation are:
1) the National Park Centennial Challenge Fund, first proposed when Dirk Kempthorne was Secretary of the Interior in 2007.
2) a National Park Foundation-managed Endowment to supplement Congressional appropriations – much as endowments are used by universities. There is evidence that this endowment could be attractive to bequests and major contributors.
3) improved capabilities to use youth conservation corps and volunteers to aid national park operations.
4) an amendment to the 1998 Concessions Act to allow Interior's Secretary to "amend the applicable terms of an existing concessions contract to provide new and additional services."
5) a new VISITOR EXPERIENCE IMPROVEMENTS AUTHORITY, which could expand visitor services at units now under-visited.
Concessioners expressed appreciation that the House eliminated proposed new taxes on in-park concessioner-provided lodging (including campground stays) and other goods and services that would not have been used to support park operations in the units generating the funds, undercutting provisions of the Federal Lands Recreation Enhancement Act (FLREA) and current concessions law.
House action comes as the 114th Congress is winding up its lame duck session. Senate action on the bill remains a possibility. And more attention to national parks, including better ways to attract Americans and international visitors alike to many more of the 400+ park units, is expected when the 115th Congress convenes in January 2017 and begins working with new Trump Administration appointees, including a new Secretary of the Interior and Director of the National Park Service.