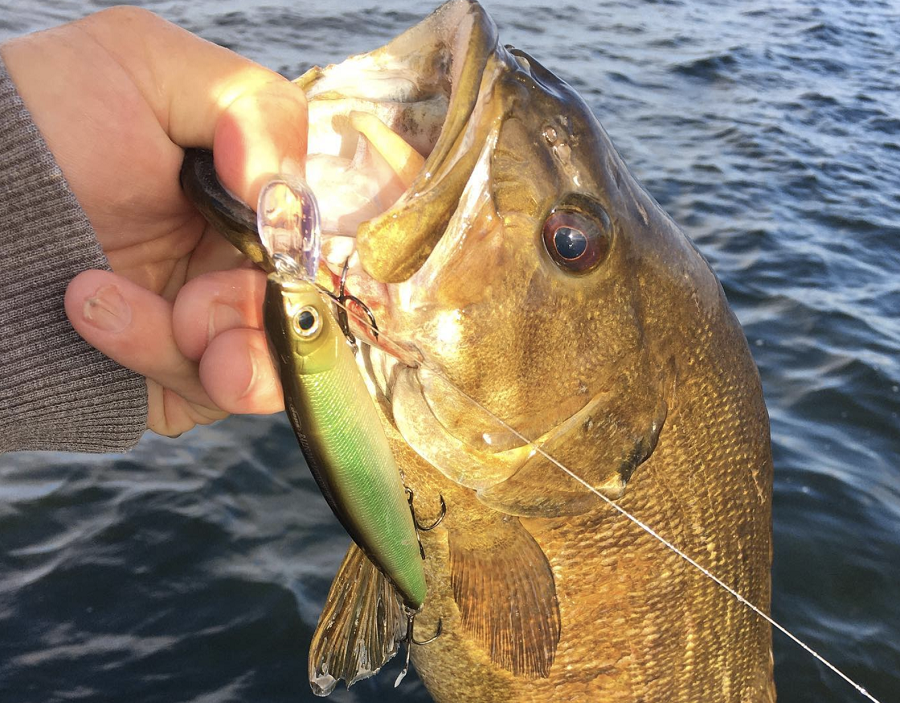 Bassmaster Elite Series pro Paul Mueller is unfortunately not in this year's Bassmaster Classic, but if he were, he'd be one to watch. He's had success in previous Classics, finishing 2nd at the 2014 event on Lake Guntersville and 12th at Hartwell in 2015. Even though he's not there this year, he shared his insight on the lake and how he would approach it.
Striving for Consistency
If Mueller were fishing this week, he'd strive for consistency and look for a deeper bite in the famed ditches of Lake Hartwell. Mueller believes most of the field will be around docks and he thinks a mid-range or deeper pattern will hold up better to the pressure.
"I don't consider myself to be the best dock fisherman, so I'd look for something different since most of the anglers will be fishing them," he said. "The Classic is all about winning, it's all or nothing, and the key is to have consistency throughout the event, and I think the more consistent bite is away from docks. You'll see guys have excellent days followed by a bad day a lot in the Classics on Hartwell and it's riskier in shallow water, in my opinion."
Instead, Mueller would look for a deeper bite in the ditches but says he would also mix it up with different depth zones and sections of the lake.
"I'd fish the ditches, which is no secret on Hartwell, and I guarantee that guys will catch them doing that," he said. "One key is to focus on the right type of ditches based on the conditions. When it's colder, they like the steeper ditches and on warming trends, they might relate to the flatter ditches. It can also change from each part of the lake with how the fish use the ditches."
He'd utilize a drop-shot or small 2" Optimum Baits Opti Shad swimbait when targeting the ditches.
"A swimbait works in all different depths, but it's great for fishing those deeper ditches," he said. "It's a very versatile bait for spotted bass."
Funnel Points
Mueller also believes there will be a strong jerkbait bite on Lake Hartwell this week and it would be one of his primary weapons, with several tied up depending on the depth.
"I'd look for funnel points and places where the wind is coming through," he said. "It could be small islands or other places that will congregate the baitfish and bass."
For shallow water, he would have a Deps Balisong Minnow in the 100 size and he'd reach for the ima Flit 120 in deeper water.
"The Flit gets a little deeper than most jerkbaits, and I would also go down a size in line to get it even deeper," he said. "I'd use 8-pound Gamma Edge fluorocarbon if I need to on the main lake, deeper stuff."
For jerkbait colors, he would take note of the water color and conditions and adjust accordingly. "If it's cloudy, it's hard to beat solid white or Tennessee Shad," he said. "ima also makes one of the best herring imitating colors I've seen, Ghost Chartreuse Herring. I use that all over the place and it's one of my favorite jerkbait colors."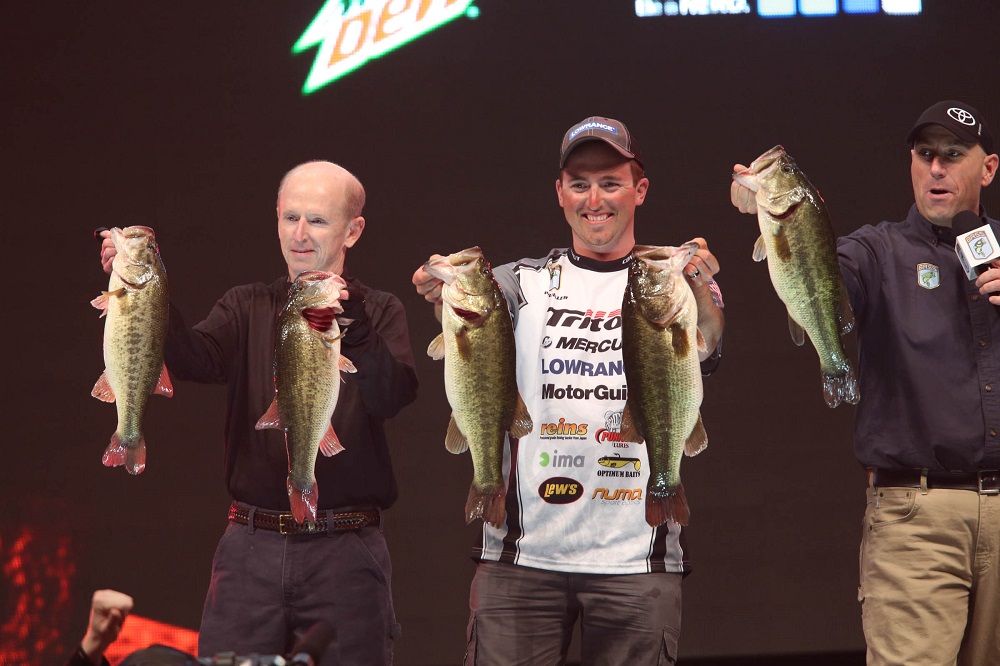 Shallow Cranking
Another pattern that Mueller would explore is shallow cranking. The Classic that he fished on Lake Hartwell is infamous for the extremely frigid conditions, but it wasn't like that leading up to the event.
"I got on a really good shallow cranking bite, but then it died for me when it got cold," he said. "Hartwell is a good crankbait lake and this is the perfect type of year to do it; I think you will see guys catching them doing it this year."
Flat-sided crankbaits are known for their ability to catch fish this time of year and Mueller would have an ima Shaker ready to go.
"That's a really good flat side," he said. "I'd go with Hot Craw color because it's hard to beat anything red or crawfish colored this time of year. I would be fishing the clay and rock banks; any time you can see gravel next to that red clay on a herring lake, the crankbait bite is killer."
Mueller would also mix in a Deps Evoke 1.8 crankbait, a bait he says is a deeper diving squarebill. "It still has a small profile but gets down deeper," he said. "It's not an overpowering action and deflects great off of cover."
Paul Mueller believes the key to success in this year's Bassmaster Classic will be consistency and he thinks the best way to do that is targeting ditches and cranking shallow cover. While he's not fishing it this year, he thinks the winner will be the one who finds something a little different than what the rest of the field is doing.