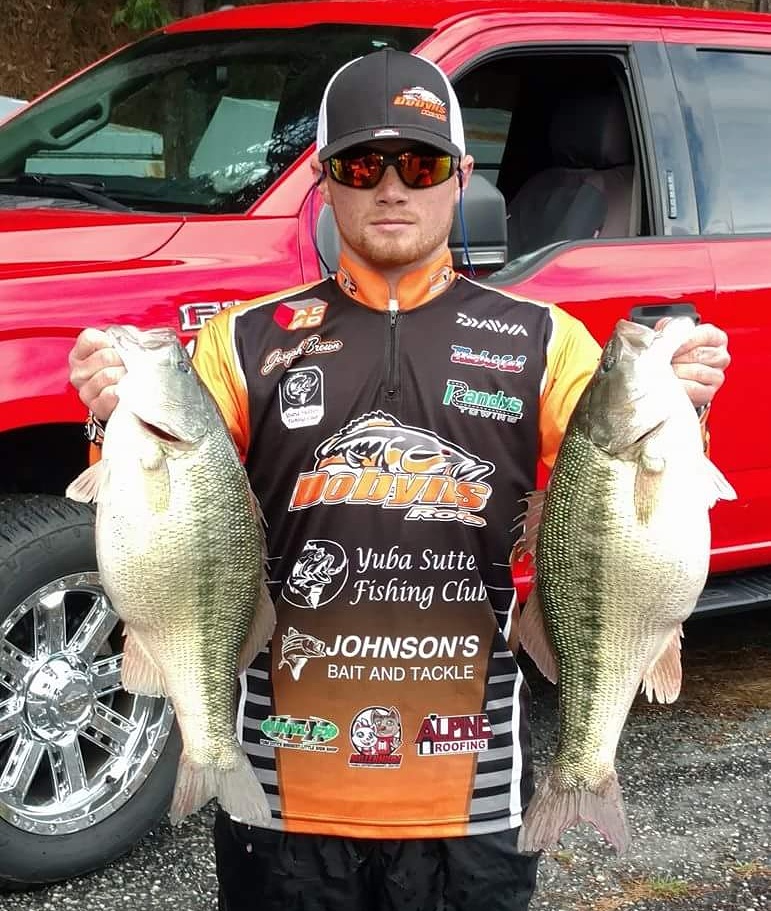 Eighteen-year-old, Joey Brown from Plumas Lake, Calif., caught his personal best in last week's Yuba City Bass Busters tournament on New Bullard's Bar Reservoir Brown's PB was a spotted bass came in at 8.64 and was reported as the anchor of the winning, three-fish limit that went 16.72.
Brown revealed that two of his three weigh fish – including the giant spot – fell a Savage Gear glide bait in baby bass.
"I was throwing the glide bait over main lake points, letting it sink," began Brown as he described the memorable catch. "I started doing half turns with my reel to make it swim back and forth slowly. After about six times of doing that, I gave it hard twitch to turn around and then she smashed it. I boat-flipped it; because, the net was stuck.
"I thought to myself, I might win this; but didn't get any more on it. But, I won the tournament with three fish for 16-pounds. It was a really amazing experience for me.
Brown noted his remaining fish was caught with a "Neko-rigged stickbait".
He noted the conditions as rainy with a water temp of 58-degrees.
"I want to give a shout out to Nick Laclair for letting me borrow his swimbait rod," added Brown. "Without that I would never have caught those fish."
In addition to the Yuba City Bass Busters, Brown is a member of the Yuba Sutter Fishing Club. He expressed appreciation to some of his favorite brands and club sponsors Dobyns rods, Seaguar, Savage Gear, Quantum, and Strike King.