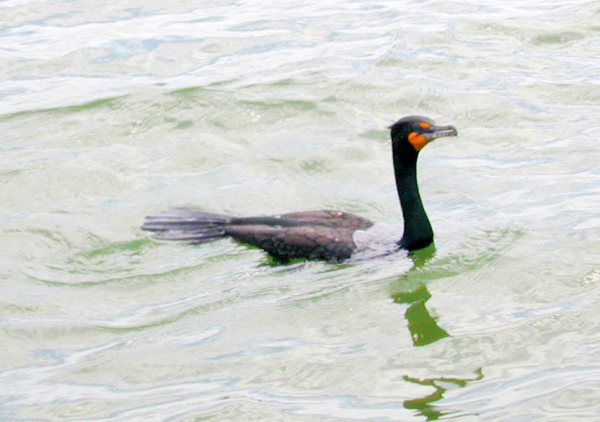 While various attempts to reduce avian predation on young Columbia River salmon and steelhead have been successful, some of the predatory birds have simply moved to new--and potentially more damaging--locations in the estuary, a lead researcher told the Northwest Power and Conservation Council Sept. 17.
After years of killing double-crested cormorants and oiling their eggs at East Sand Island in the Columbia's estuary, the birds are now nesting by the thousands on Astoria-Megler Bridge, where impacts to out-migrating smolts are likely higher, according to Dan Roby, professor of wildlife ecology at Oregon State University.
Along with Caspian terns, the East Sand Island colonies were consuming as many as 25 million smolts annually, which roughly amounts to 15 percent of the young salmon and steelhead that had survived dams and other predators all the way to the estuary.
Roby, who was involved in a 23-year effort to study and reduce the impacts of bird predation on ESA-listed salmon and steelhead in the Columbia River, said that over 5,000 adult cormorants were killed by wildlife agencies, and eggs were oiled to prevent hatching in about 7,000 nests.
The numbers were lower than their targets, but these efforts ended when the birds largely abandoned their colony and created a new one, he said. Now, he said, more than 3,500 breeding pairs are nesting at the Astoria-Megler Bridge, and the newly established colony is likely to grow to at least 5,000 pairs.